NYAI(2/2)

It'll be great if we're able to share the value of "band music" with the listeners.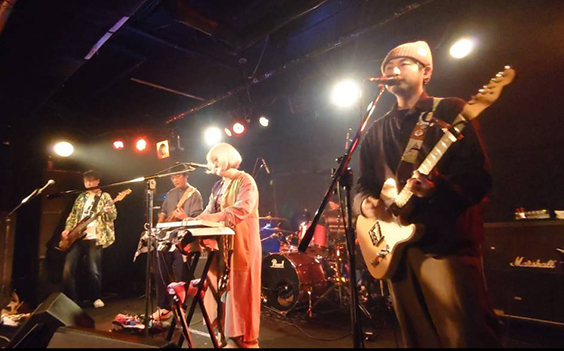 Q.: What do you think is important when making music?
We're trying to make music that someone would want to listen to.
Q.: Which one of your songs would you recommend to people who haven't listened to your music before?
"Pomason" from our first analog 7-inch single "Pomason/tape drug" (limited edition).
Q.: What kind of equipment do you use for your music-related activity?
YAMAHA's reface CS (synthesizer).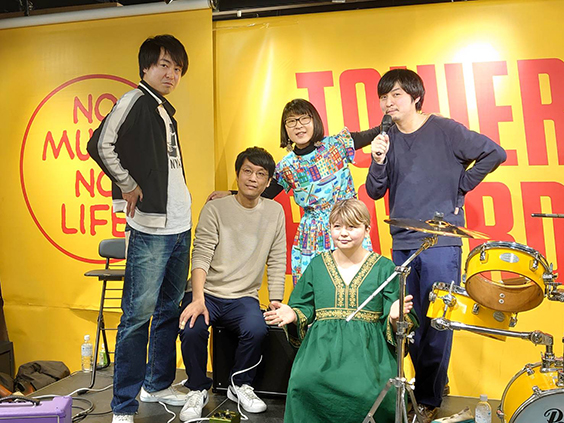 Q.: What kind of thing are you into right now?
Mmmm... Cheap records.
Q.: What's your favorite places to visit and things to do in Fukuoka?
"らぁめん蔵持 (Raamen Kuramochi)" in Shirogane, Fukuoka City!
Q.: Finally, do you have a message or anything you would like to share with our asianbeat readers?
We're always trying our best to make catchy songs. There're many types of genre in the music genre, but it'll be great if we're able to share the value of "band music" with the listeners. Please check out our website to get information about our live shows. Also, we're doing a crowdfunding project for our upcoming remote recording album, until Sunday 5th July. The album won't be completed without this project so please check our websites to find out more about it! (
>> HERE
!)