Fukuoka Otaku Map #06 B's Hobby - Tenjin VIVRE -(1/6)

Text/Interview:トク(1093)
■ From books to hobbies to anime – this company has your pop culture needs covered
This is the third destination on our "Tenjin Area" tour. The store we will be introducing this time around is "B's Hobby Tenjin VIVRE." Actually, the Bunkyodo Group first started out as a bookstore. They aimed to be a company that "provided the information that people need to live vibrant lives," and so they began as a bookstore but then expanded to hobby shop and anime shop, and offer a wide range of pop cultural contents on top of that, as well.
Anime character goods are in high demand, particularly items from the "Uta no Prince-sama" and "Free!" series, apparently.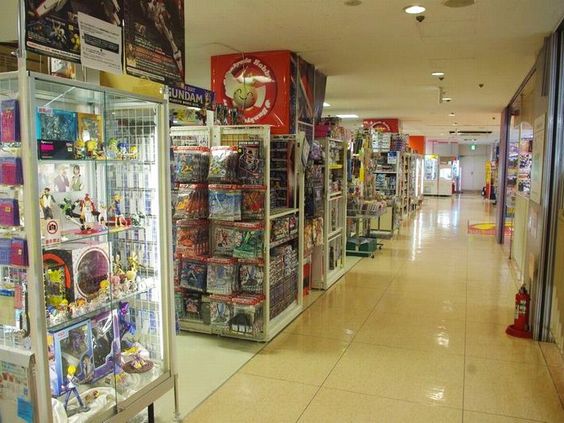 ● You'll see the store as soon as you get off the escalator.
We're told that, lately, "scale models" have been regaining popularity and it's all thanks to the "Kantai (Armada) Collection." The characters in the series, "Kanmusu" as they're called (moe-type girls that have been merged with World War II era Japanese naval ships and submarines), have been extremely popular in Japan, and as such, any related products have been selling really well, too. You've gotta hand it to the moe-characters! So a lot of the core fans have begun buying the pura-models (plastic models) of the naval vessels that the Kanmusu girls in the series are based on, we're told.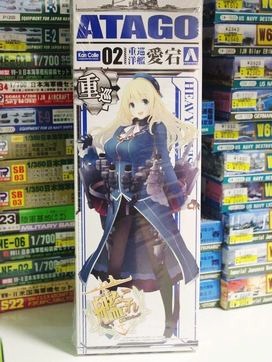 ●
Kanmusu
refers to female moe characters that have been merged with naval warships.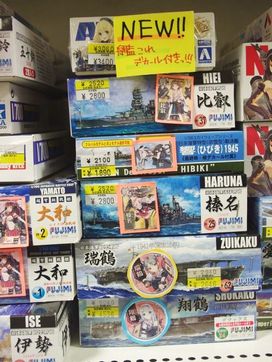 ● There are even
Kanmusu
girls advertising plastic models of the actual warships now, as well.
"We boast the greatest lineup of scale models in Tenjin!" Say the store staff. And there certainly is an extensive range of
ganpura
(Gundam plastic models), car, motorcycle, plane and tank models to keep modeling fanatics entertained.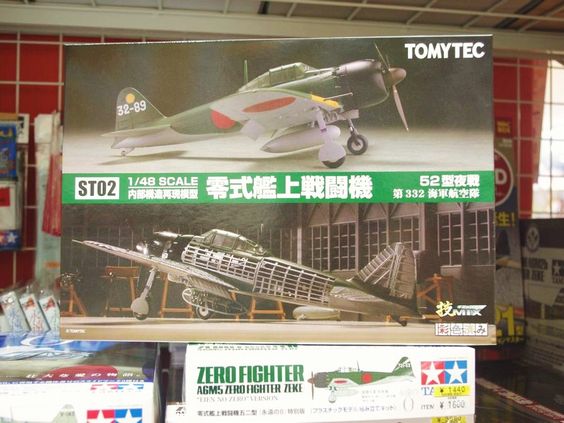 ● Pre-painted kit. You wouldn't think this is a beginners modeling kit, judging by the detail.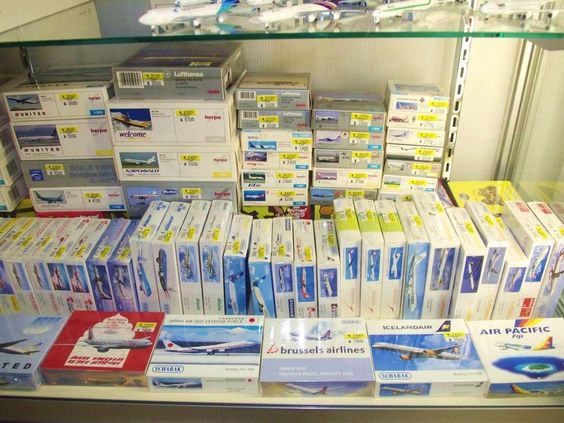 ● These ones make me want to take a holiday!
They also have quite an extensive range of "novelty scale models." There's the "Himawari" weather satellite, that's been recreated right down to the very minute details, as well as a range of Western and Japanese castles (including Japan's three most noted castles: Kumamoto Castle, Nagoya Castle and Himeji Castle). There's such a wide variety of genres of models to choose from and you can select the level of difficulty of the model to match your capabilities, too. So for those just starting out in scale modeling, this store is definitely one to add to your must-visit list!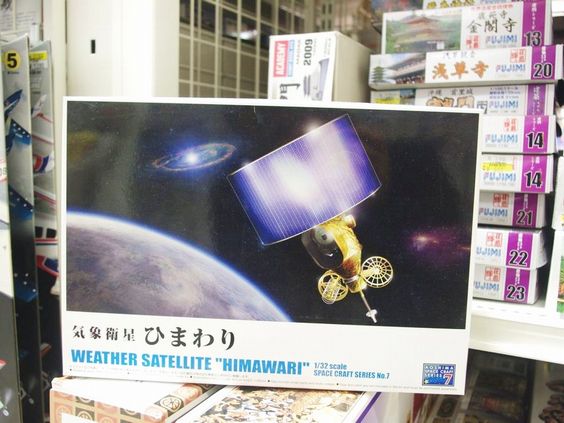 ● Weather satellite, Himawari, plastic model.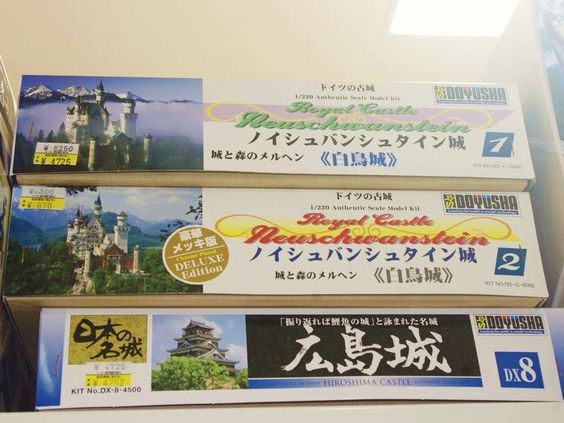 ● I would love to set one of these up in a diorama setting.
>>To see more inside B's Hobby Tenjin VIVRE
CLICK HERE
B's Hobby Tenjin VIVRE is HERE!
B's Hobby Tenjin VIVRE
■Products: Plastic scale models, Character plastic models, Collection toys, Figures
■Address:
Tenjin VIVRE 6F, 1-11-1 Tenjin, Chūō-ku, Fukuoka-shi, Fukuoka Prefecture
* "B's Hobby Tenjin VIVRE" closed down on June 3 2014.
*All information correct as of January 2014.