Fukuoka Otaku Map-ver. 痛 (Two) – Jiyu Kukan (Tenjin Southern Avenue) (1/10)

Enjoy internet access, a game of darts, or choose from 30,000 manga and magazine titles! A relaxing space for visitors taking a stroll around the city!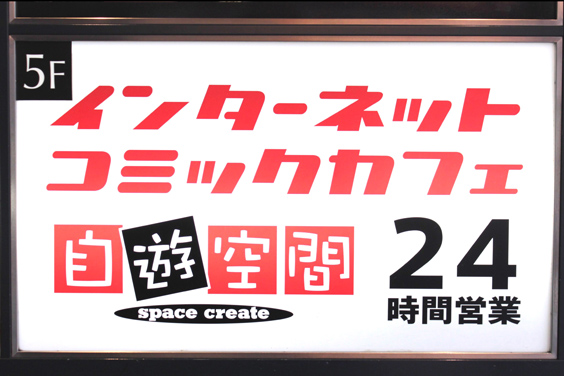 The range of services have greatly improved, with food and shower facilities now available on the premises. It seems that in recent years internet cafes have become an even more comfortable place to relax and hang-out.
Only a three-minute walk from Nishitetsu Fukuoka (Tenjin) Station, Jiyu Kukan Tenjin Southern Avenue branch is located right in the center of the city. This internet/manga cafe is equipped with 101 private booths, a ladies-only floor, as well as washrooms (including showers). This branch of Jiyu Kukan really comes in handy if you have missed the last train, as customers can spend a long time inside the premises any time of day playing darts, surfing the internet, reading comic books, or just relaxing. Check-out our guide to find-out how each facility works!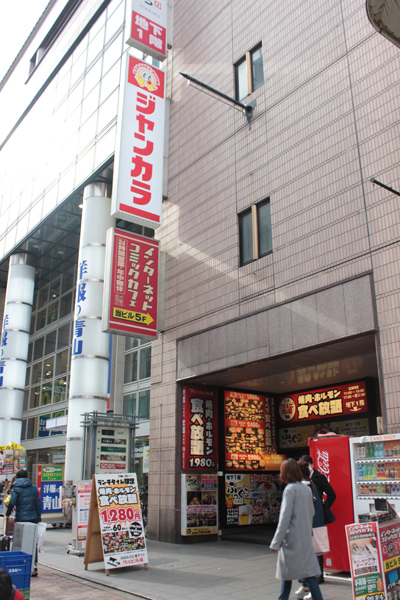 Jiyu Kukan Tenjin Southern Avenue is located on the fifth floor. There is an elevator inside the building to take you up to the facility!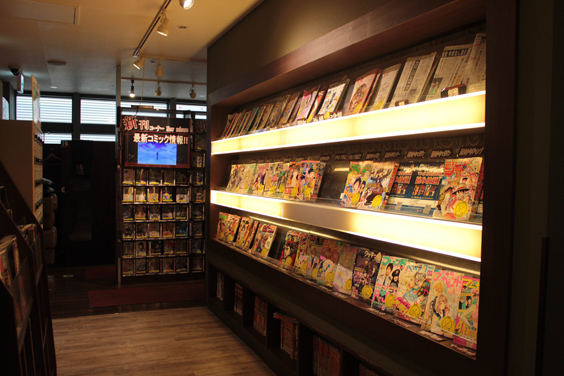 Parts of the interior were renovated in February 2017, so it comes as no surprise to find that the facility is incredibly fresh and stylish. Beside the entrance you'll find some of the latest manga, fashion, business, and general interest magazines. There are publications that will appeal to every age group.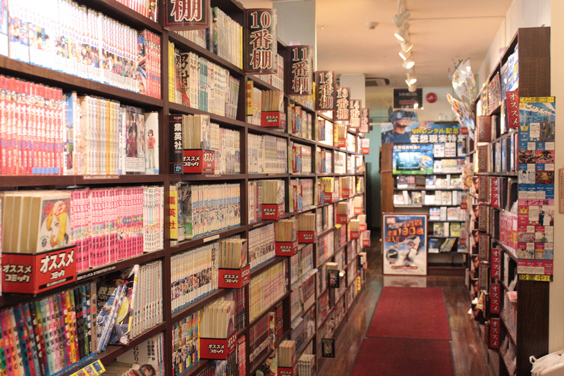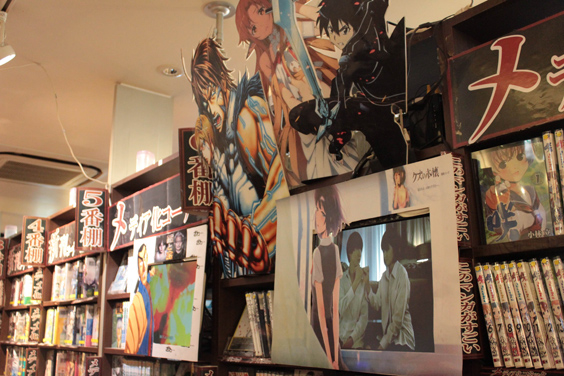 In total the Tenjin Southern Avenue of Jiyu Kukan holds an incredible around 35,000 manga and comic book titles! There are lots of monitors and awesome displays dotted throughout the bookshelves to make it easy find new publications or genres that might be of interest! Whatever type of manga you usually read, it is always worth checking out the new titles and latest releases!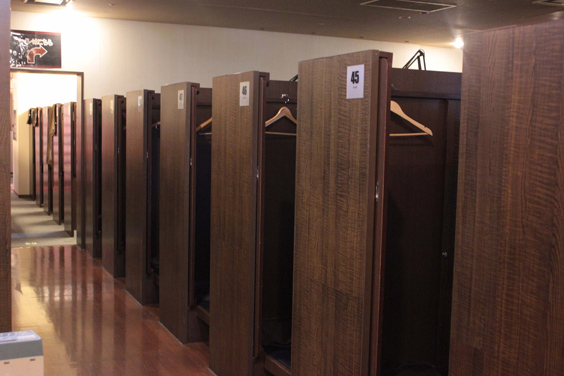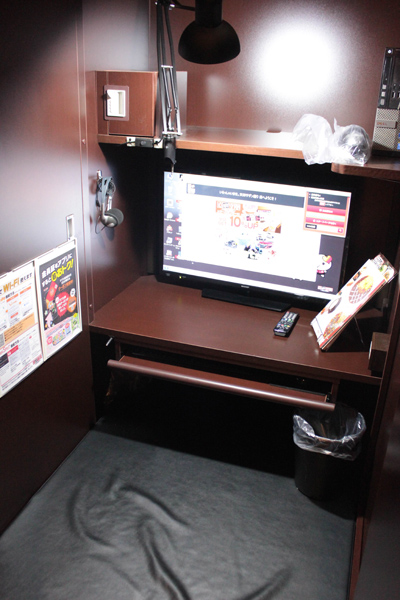 There are 101 seats available inside. If you want stretch out make sure to request one of the rooms that has a mat-style seating area on the floor. If you're feeling a little tired, make the most out of the extra space by simply taking off your shoes, stretching your legs out, and taking a nap. Blankets are also provided free of charge in case you start feeling a little bit chilly.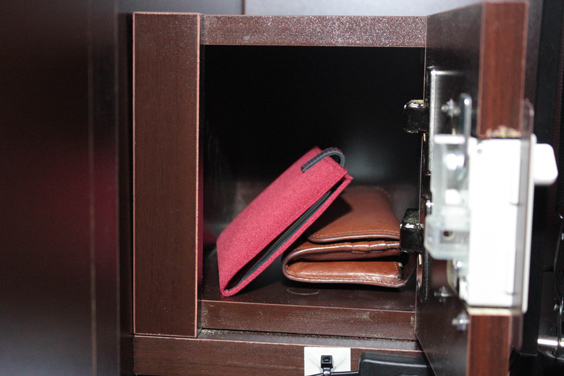 Each booth has its own small locker, which visitors can use to store their valuables. The smoking and non-smoking areas are clearly separated. A strong, thick curtain divides the different sections, ensuring that non-smokers are spared the smell of cigarette smoke.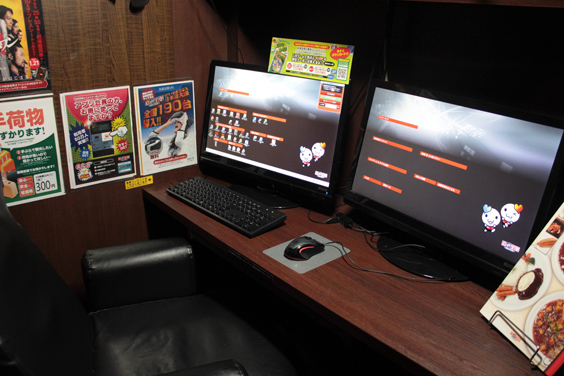 Dual monitor booths and high spec PC booths are popular with customers looking to play online games in a comfortable and relaxed setting.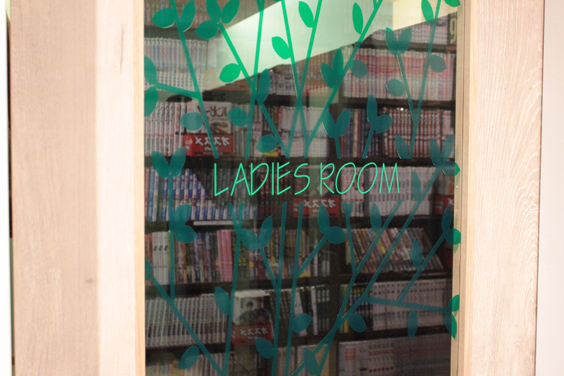 Staff members told us that they often welcome visitors from out of town. It seems that many of them have travelled along way and are in Fukuoka to see on their favorite artists performing live in the city. One floor has been designated exclusively for the use of female customers. Many female visitors find this to be a particularly reassuring feature if they are planning to use the facilities at night. There are all kinds of amenities available to help make everyone's stay as comfortable and relaxed as possible.
There are two showers/washrooms available. They are free to use and you can pick-up the key at the reception. Each room has an area to get changed and a washbasin.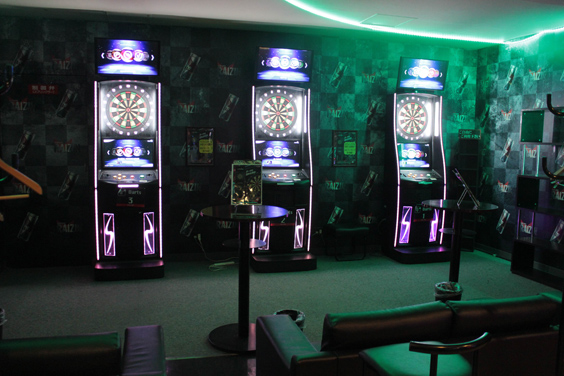 There is also a darts corner inside! And there is no additional charge to play. A few games of darts will definitely prove a nice change of pace if you have been spending a long time reading through various manga titles.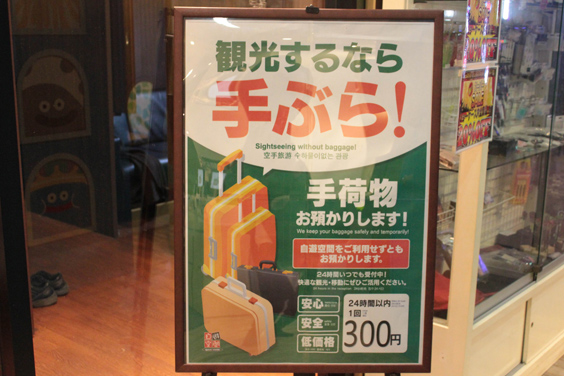 With its fantastic location, Jiyu Kukan Tenjin Southern Avenue can serve as an excellent base for visitors shopping or sightseeing around the center of Fukuoka City. The facility will also hold items of luggage for just 300 yen (price per piece). The baggage storage service is also available to people who are not using any of Jiyu Kukan's facilities, which is really convenient for any visitors to the area. The relaxed, comfortable vibe on the premises makes this a great a location to take a break, chill-out, and indulge in some of your favorite pastimes! There is also a special plan called the "R60 Wari," which offers discounts to customers over the age of 60. So, why not stop by when you are next in Fukuoka!
Jiyu Kukan Tenjin Southern Avenue is HERE!
Jiyu Kukan (自遊空間) Tenjin Southern Street Branch