FUKUOKA OTAKU MAP ver."痛"(two) - JUNGLE Kokura (4/10)
This badge features Shinkai Hayato from "Yowamushi Pedal." This picture of him getting some much needed nourishment before a race perfectly fits with the image we have of him!
This set of figurines depicts Haruka Nanase and Makoto Tachibana from the anime "Free!" These were acquired in the AniKuji (the "Animate Lottery" or "AniKuji," is a lottery that is held by the store "Animate"). As such there is not too many of them around, which makes them highly valuable items!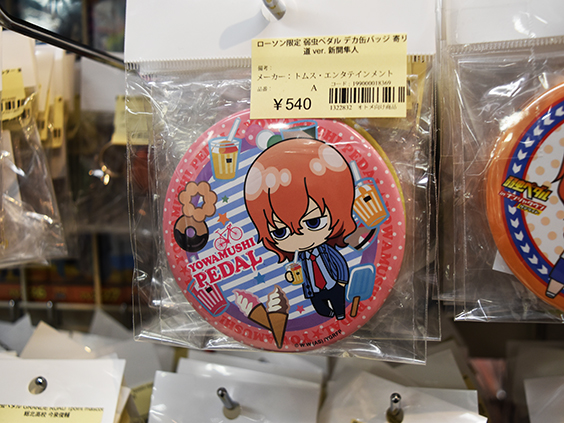 >> JUNGLE Kokura - TOP