Kurayami Yuenchi | Connected Room

Locked in the dungeon?! A mystery-solving attraction that tests your partnership!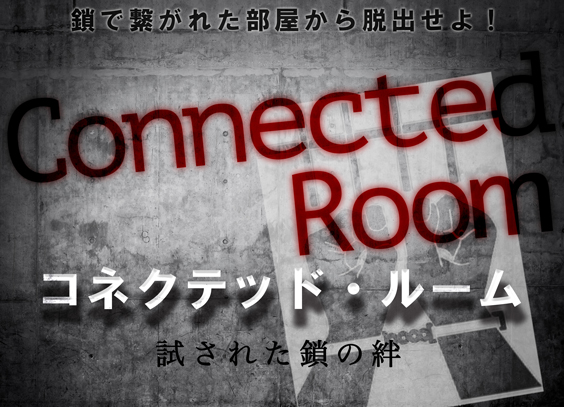 Two people handcuffed and trapped in a dark room ― a movie-like scene to begin the game at the horror attraction. What is the "ultimate entertainment" prepared by the creepy guy who suddenly appears on the monitor?! This is a new game by OBAKEN, an escape game themed haunted house in Honan-cho (Tokyo) which has created numerous horror contents. Are you able to overcome the fear and anxiety and escape from it!? Even if you are not a horror lover, you will have lots of fun too!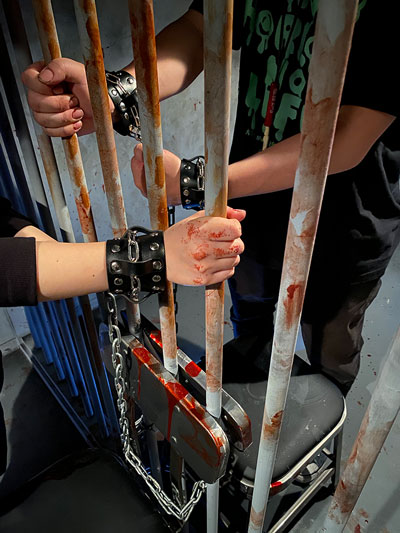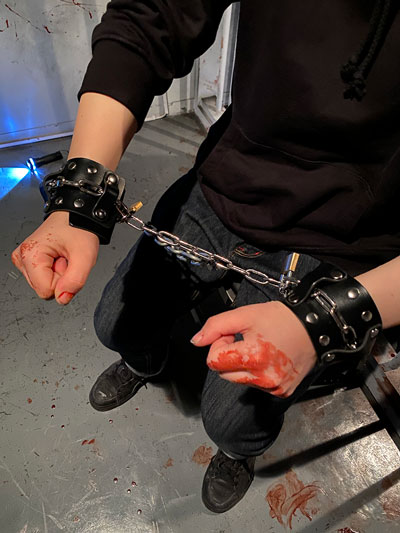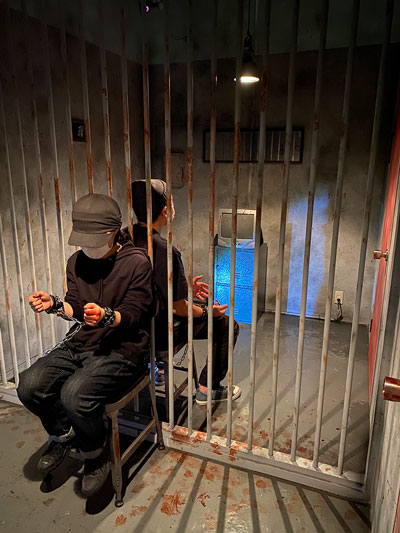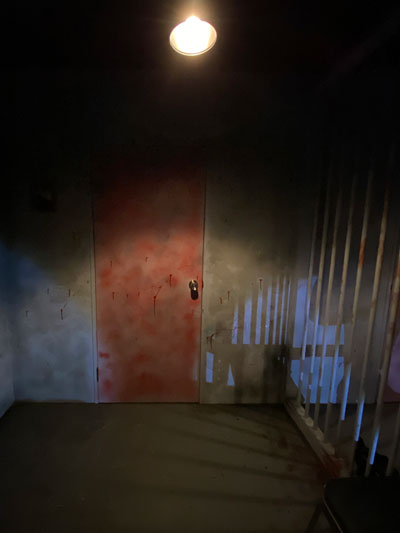 Kurayami Yuenchi - Connected Room is HERE!
SHOPデータ
Jigoku no TAITO STATION Kurayami Yuenchi
地獄のタイトーステーション くらやみ遊園地
- Address: Southern Cross Bldg. 2-6-35 Tenjin, Chuo-ku, Fukuoka-shi, Fukuoka-ken JAPAN
- Official Website:
https://www.taito.co.jp/kurayami
- Twitter:
@kurayamiyuenchi
- Instagram:
@kurayamiyuenchi
---
Connected Room
(Mission completing horror attraction)
- Number of players: 2 person
- Time: approx. 12 minutes
- Fee: 1,500 yen
* All information correct as of March 2021. There are occasions when the layout of the store differs from the current.