Fukuoka Otaku Map #05 MINT Fukuoka(1/7)

Text/Interview:トク(1093)
■ A trading card industry leader spreading the joy of card games throughout Japan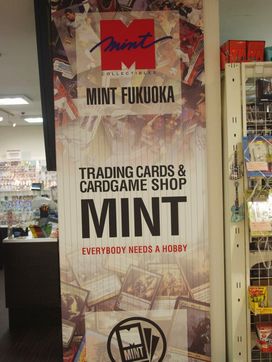 ● The stylish sign makes it look a little bit like a music store.
This is the second store on our list of "Tenjin Area" otaku shops. The store we will introduce this time around is "Trading Cards and Card Game Shop MINT." The store first opened in Chiba Prefecture in March 1995 – the first sports cards specialty store in Japan – and was established on the basis of being a "beginner friendly" store. However, 20 years ago, the sports cards and card game scene in Japan was virtually non-existent. So, MINT decided to create a market themselves and became a pioneer of the industry, spreading the joy of card games throughout Japan.

Even among the other otaku stores in Fukuoka, MINT Fukuoka one of the most long-standing, operating for more than 10 years. Inside the store, the display of their products is so stylish; it looks more like a clothing store than your stereotypical hobby shop. And all the shelves come up to about chest-height, so you can take in the whole store and find where things are with ease.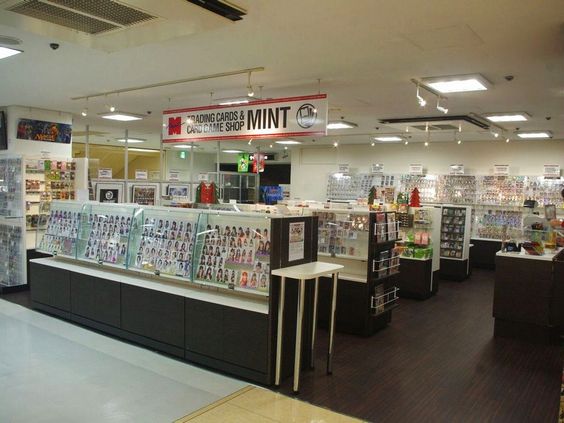 ● The simple and stylish layout of the store in taken from the layout of trading card stores in the US.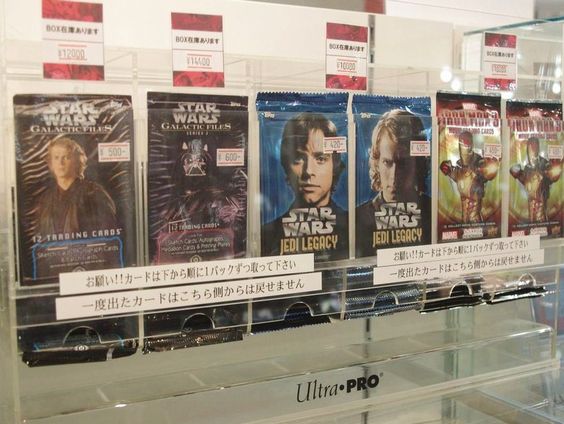 ● Cards aren't just stacked and displayed flat; the way they do it here is neat and stylish.
The items that MINT deals in can be divided into two main categories: "Card Games," in which you battle with an opponent, and "Sports Cards," which come in all various kinds and are basically just collected.
Amongst the lineup of trading cards, one series that stood out was "Magic: The Gathering." This series was the world's first trading card game, first sold in 1993. It is the world's largest trading card game, played in over 70 countries and sold in 11 different languages. It's quite an addictive game and especially popular among men aged 20~30 years old. Apart from this, there is also the Yu-Gi-Oh! and Sangokoshi series, which are also played by people of all ages.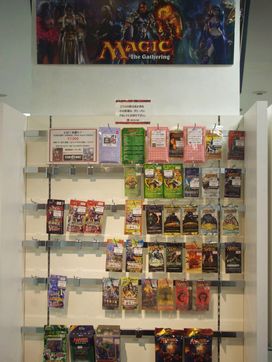 ● This is just a small portion of the items available in store. The entire collection in-store is incredible! The most popular items would have to be those which are currently sold out, right?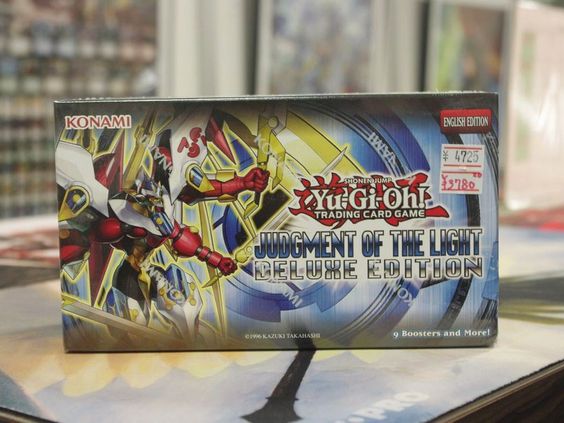 ● North American version of the Yu-Gi-Oh! Trading card game. All instructions and text in English, of course.
Now to take a look at the sports cards. Amongst the sports cards, the baseball cards are said to be the most popular.
I was surprised to find out from the store manager that 30% of the customers here are women. Popular cards for women are the Softbank Hawks baseball cards with the autographed cards being particularly popular. Some of the cards even reach "premium" status. To give you an example, one Sadaharu Oh premium card is apparently worth a staggering 150,000 Yen!!!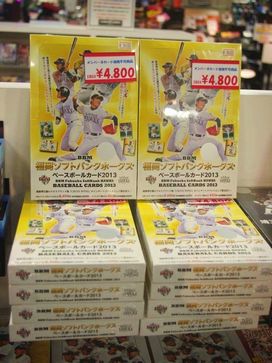 ●"Softbank Hawks Baseball Card"
Recently, one series growing in popularity is the soccer card game, "Panini Football League." Using cards of the pro soccer players belonging to the 16 best teams in the world, you can create your own team and battle them against other players' teams online. Besides the game play factor, there are also a number of rare cards to be found and it is apparently quite a popular collectors series too.
According to the manager, the great thing about sports cards is that it doesn't matter if you're an elementary student or if you're in your 60s - they can be enjoyed be all people regardless of age or gender. They're also apparently regarded as "super killer contents" because of their long life span. In Fukuoka, it's the baseball card series' that garner the greatest popularity.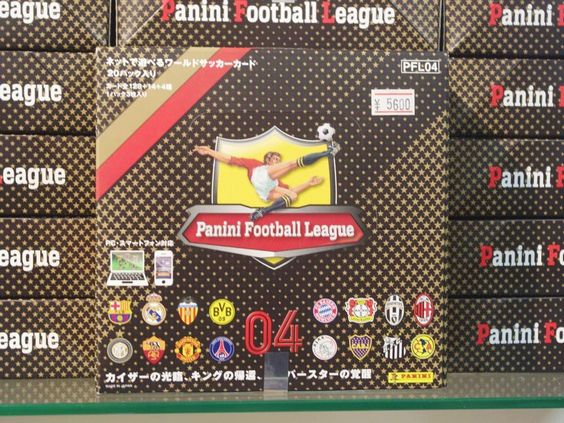 ● The soccer card game developed by Bandai and Italian trading card maker, Panini.
● BBM Pro Baseball Cheerleader 2013 card series, "Dancing Heroine."
I even found a series based on Japan's pro baseball cheerleading teams called, "BBM Pro Baseball Cheerleader 2013 card series, Dancing Heroine." In this series you can collect cheerleaders from a total of 10 teams from Japan's pro baseball league. There are 198 cards to collect in all and it's quite a popular series, apparently. Even this series has premium-autographed cards to be found.
There's far more to the world of trading cards than you might think.
MINT Fukuoka is HERE!
Sport Cards & Card Game Shop MINT Fukuoka
■Products: Trading cards, Card games
■Service: Duel Space
■Address: Tenjin ViVRE 6F, 1-11-1 Tenjin, Chūō-ku, Fukuoka-shi, Fukuoka Prefecture

*All information correct as of December 2013.