Fukuoka Otaku Map-ver. 痛 (Two) - THE GUNDAM BASE FUKUOKA(1/8)

Only the second store of its kind to open anywhere in Japan… This facility aims to share the wonders of GUNDAM with people all over the world!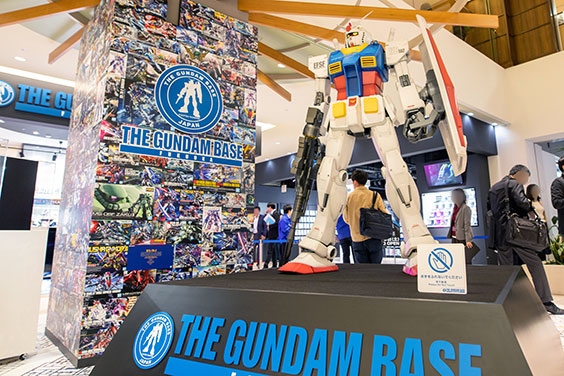 "THE GUNDAM BASE FUKUOKA" opened in November 2019. The multi-purpose facility, which is located on the first floor of the Canal City Hakata South Building, is only the second "GUNPLA" (GUNDAM Series Plastic Model) store to open in Japan. The Fukuoka branch was set-up following the establishment of a shop in Odaiba, Tokyo. The Fukuoka store is full of unique and original items! Shoppers can expect to find limited edition goods that are unique to Fukuoka and pieces put together by local model makers. A construction area called the "Build Room" provides people with a space to assemble the GUNPLA they have just purchased! They also lend out tools, such as diagonal pliers. There is a wide selection of tools and paints to choose from! But there is no doubt it's also lots of fun to construct GUNPLA in the comfort of your own home!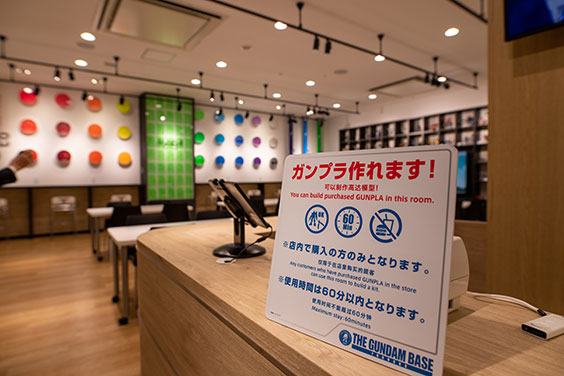 The information boards are printed in three languages (Japanese, English, and Chinese).
"GUNDAM Café Fukuoka" is located on the same premises. It is a great chance to really immerse yourself in the world of GUNDAM! One corner stocks unique GUNDAM goods. The designs are so original! Some items feature Hakata-dialect phrases. You won't be able to find this kind of merchandise anywhere else, so be sure to stop-by! These items are sure to prove a hit with local fans and visitors looking to pick-up a unique souvenir during their time in Fukuoka.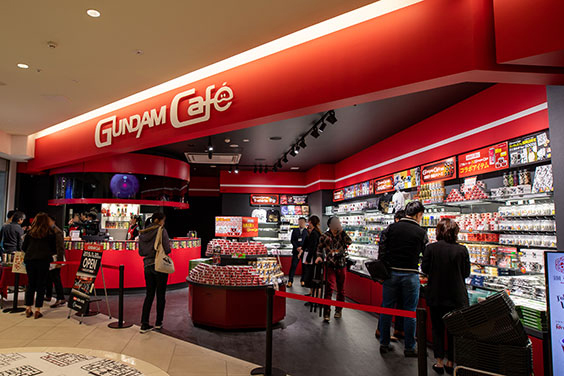 THE GUNDAM BASE FUKUOKA is here!
THE GUNDAM BASE FUKUOKA
- Address: Canal City Hakata South Bldg 1F, 1-2 Sumiyoshi, Hakata-ku, Fukuoka-shi, Fukuoka-ken, JAPAN
- Official Website:
https://www.gundam-base.net/
- Twitter:
@gundambase_t
All information correct as of November 2019. There are occasions when the layout of the museum differs from the current.