#2 Ricchan Overload(1/3)

The otaku we interviewed for the 2nd part in this series is a highly capable business man who works in PR for one of the leading car component manufacturers. At home though, he lives a very fulfilling otaku lifestyle and his love of "K-On!" is reflected in his room, full-to-the-brim with Richhan paraphernalia!

With a 50 inch plasma TV and an additional 100 inch screen set up in his house it seems this otaku is willing to splurge a little when it comes to visual entertainment. As for figurines, he says an item must be either "a favorite character" or "have a particular aesthetic appeal" for it to become part of his collection. It seems we're likely to uncover a few more hidden gems during our visit to this otaku's abode also!
The Room!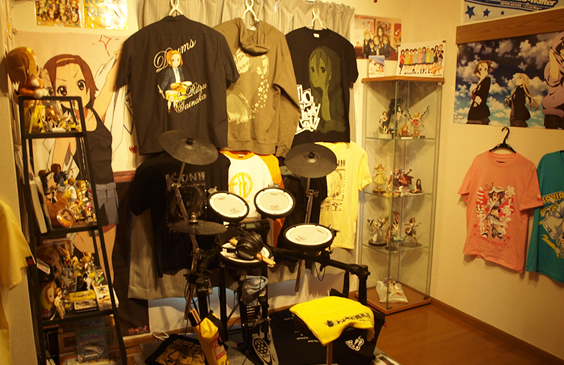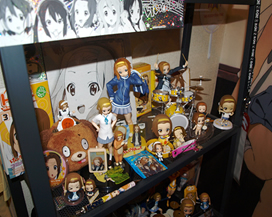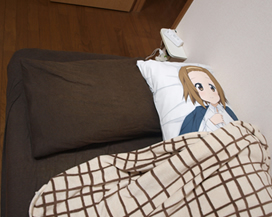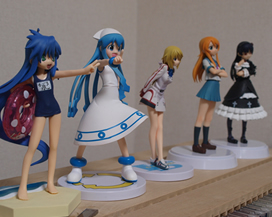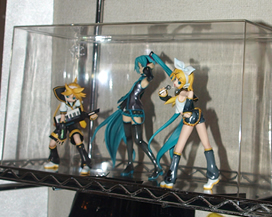 The room containing the majority of his collection, comprised of a variety of figurines, goods, books, etc, is also equipped with a drum kit and a carefully displayed assortment of goods of his much loved Ritsu Tainaka.

The items that fall under the category of having "aesthetic appeal" are also put on display in a very particular manner with his favorites going on rotation on their position in the display so as to share the spotlight. The world of figurine collecting isn't as simple as it looks...