[Otaku's @ Home] #15 Dollfie Dream House U.S.A.(2/3)
Q/A with the owner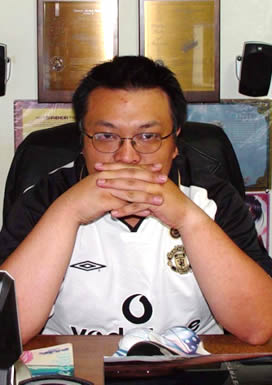 ■Name Wolfheinrich
■Occupation Mechanical Design Engineer
■Otaku History About 24 years
■Girlfriend – Y/N? No
■Favorite genre Super Robot, Gundam, Kamen Rider, Bishojo
■Favorite character
There are too many for me to be able to choose. I'm a polygamist.
■Reason for becoming otaku? 
When I was in my second year of middle school, I went with a friend who was a year older than me to the comic store. I ended up borrowing the manga 'Kimagure Orange Road' and I've been hooked ever since.
■What are your thoughts on the latest otaku boom?
Because I am the older generation of otaku, I take a slightly different view to that of your ordinary otaku. While I don't follow recent trends, I am not against the 'Moe' culture, even if I do feel the recent boom is overdoing it slightly.
■Sites you frequent most
Dannychoo.com
,
figure.fm
,
crunchyroll.com
,
volks.co.jp
■Word or phrase of the moment
'Uchu Kita!' – a Kamen Rider Fourze catch phrase
■Favorite quote
'Bravo!' – Mr. Ajikko
■What are you hooked on at the moment?
These past 2 or 3 years, I've been hooked on Dollfie Dream figurines (manufactured by Volks).
■The next thing you want to buy? 
I want the Dollfie Dream and Vocaloid Tony illustrated version figurine sold at Home Town Dolpa Kyoto 9 (Dolls Party – Exhibitions and sales).
■How much have you invested so far?  
I've spent so much, I'm almost afraid to calculate it out...maybe around 40,000 U.S.D. (3.2 million yen), roughly speaking.
■What does being an otaku mean to you?
Being an otaku is a lifestyle. It's a path you choose.
■How do you budget your monthly earnings?
Rent and food 25%
Transportation costs 5%
I use everything else at my own discretion
■Last word
I may be looked down upon because the general image associated with being an otaku = NEET. I'd like to clarify this and let people know that I do have a job and try to make a contribution to society through my career. As an otaku, I just enjoy being able to use my down time at home for my hobby.
My Blog
Wolfheinrich's World / Dollfigure.com