[Otaku's @ Home] #15 Dollfie Dream House U.S.A.(1/3)

Our 15th guest for this segment is the proud owner of a room lined with Dollfie Dream goods. Take a look inside his place in Chicago for an interesting edition on an otaku who enjoys his anime and manga just as much as the next guy (or gal!) but also enjoys reading up on character background histories as well.
The Room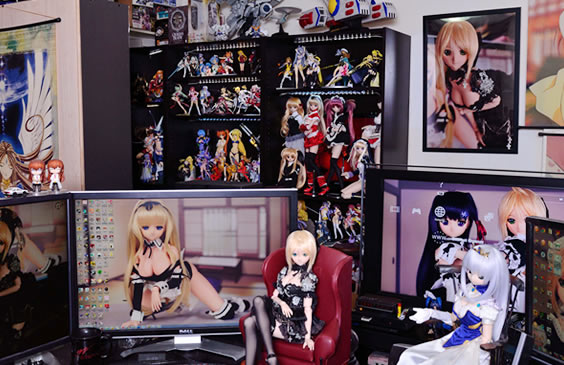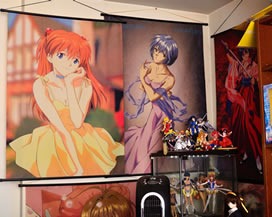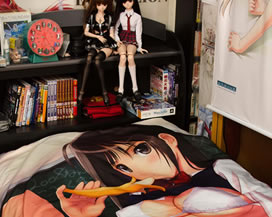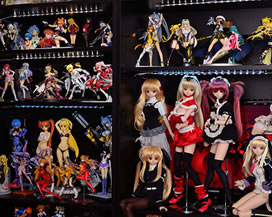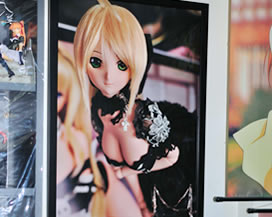 The IKEA bookshelf that houses and displays all of his figurines is one of this otaku's favorite items. What makes it so great is that the bookshelf sizes are adjustable and with the use of LED lights, one can even illuminate the whole display. He says he's set it up so people can clearly see the faces of all the figurines.