[Otaku's @ Home] #25 A massive SKE48 fan who loves anime too!(2/3)
Q/A with the Owner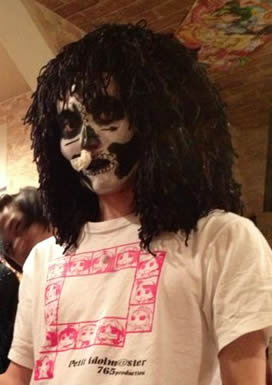 ■Name Zou-san
■Occupation Chef
■Otaku History About 3 years
■Girlfriend – Y/N? No.
■Favorite genre
Basically I watch any genre, but I particularly like robot shows and shows with bad endings.
■Favorite character
Kobato Hasegawa from "Haganai"
■Reason for becoming otaku?
One day I thought "Would watching anime be fun?" So I rented "The Melancholy of Haruhi Suzumiya" to find out. It opened up a whole world different to films and TV dramas, when I realized this I became an otaku.
■What are your thoughts on the latest otaku boom?
If my friends that haven't watched anime before start watching it I'll be really surprised lol. People who think it's just girly anime are becoming less common nowadays and that's a good thing. I'm anticipating lots of good shows in the future.
■Sites you frequent most
youtube, Nico Nico Movie, mixi
■Word or phrase of the moment
From a long time ago I would anger my teachers with by squealing, and I still do lol.
■Favorite Quote
Kobato "A bath, if it's a bath it oughta be wet" Kaleido Star: "There's nothing I can't do. When I don't do something, it happens anyway, super lucky!"
■What are you hooked on at the moment?
Cosplay, Ita-sha (cars painted with anime characters), Watching animes
■The next thing you want to buy?
I want to buy my own house so I can decorate every single room.
■How much have you invested so far?
More than 5,000,000 yen (=50,000$)
■What does being an otaku mean to you? 
One of the four primitive fountains.
■How do you budget your monthly earnings?
Rent 0%, Food 10%, Utilities 0%, Social Expenses 0%, Clothes 5%, Goods 50~60%, Others 35~25%
■Last word
If you are intersted in, please visit my Youtube page.
mixi
http://mixi.jp/show_profile.pl?id=18842194&from=navi
YouTube
http://www.youtube.com/user/abcc48?feature=mhee
Nico Nico Movie
http://www.nicovideo.jp/user/22159961