[Otaku's @ Home] #25 A massive SKE48 fan who loves anime too!(1/3)

Otaku #25 lives in a room surrounded by anime goods and loves the idol group SKE48. Looking at how beautifully arranged this landlord's room is feels great doesn't it?
The Room!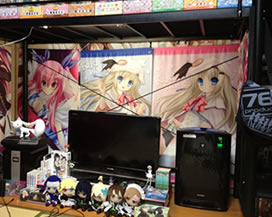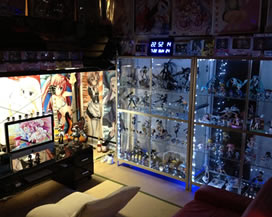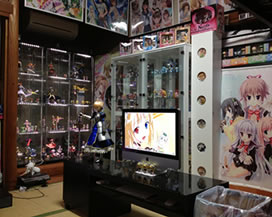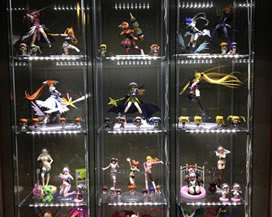 If you click the image, you will be able to see the whole picture.
This room's focus is on the collection cases, they have an extraordinary presence. Looking at the figures from various different series lined up along the shelves you can really feel the owner's obsession. He says "Using display cases is not just to show off the figures, it also stops them getting dusty and keeps the room clean. I recommend putting tape along any cracks in display cases to prevent dust from getting in." What a great insight for keeping your figures clean!