Moriyama Kasuri Koubou (森山絣工房) (1/7)

Discover how one of Japan's three most famous kasuri-textiles "Kurume-kasuri" is produced!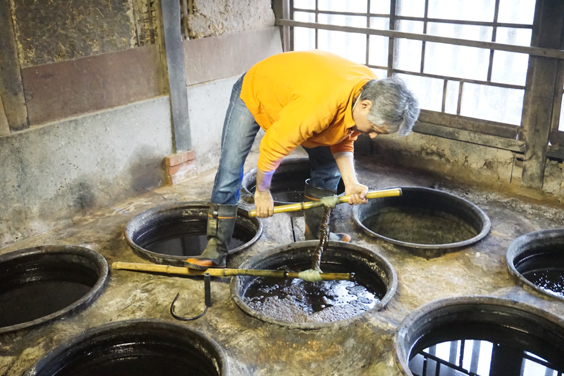 The "Moriyama Kasuri Koubou" in Yame, is a workshop that produces handmade Kurume-kasuri using a process that has 30 different stages, including tying knots in the cloth so that it is ready to dye, soaking the material in indigo coloring, and weaving the material by hand to create the final product. You cannot help but be moved when you see Kurume-kasuri, and the way in which various white patterns have been embroidered onto beautiful indigo cloth. With a history that stretches back more than 200 years, Kurume-kasuri is a gorgeous traditional craft that is synonymous with the Chikugo region, and now officially a nationally-designated Important intangible cultural property.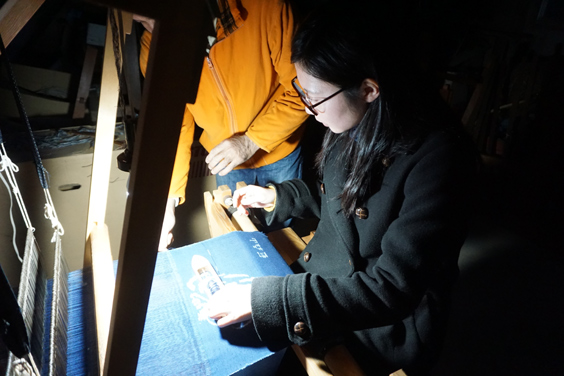 If visitors book in advance, they will be able to go on a tour of the workshop and actually get involved with the dying process! Keep reading to find-out what the experts had to say about their methods, and how the hand weaving process works. You can also find all kinds of cute accessories and clothes on sale inside the studio! This is great fun for anyone who likes a hands-on experience or making any kinds of traditional handicrafts!
Moriyama Kasuri Koubou (森山絣工房) INFORMATION