Fukuoka City Botanical Garden (福岡市植物園)(1/5)

Fukuoka City Botanical Garden, a place where visitors can enjoy a wide variety of seasonal flowers and plants!
Directly connected to the neighboring zoo, Fukuoka City Botanical Garden opened in 1980 and remains widely loved to this day. The vast grounds are home to all kinds of seasonal plants and greenhouses filled with tropical plants. There is always a lot excitement event when the roses are in bloom, meaning that the garden is always bustling with visitors during the Spring and Autumn. The "Rose Festival" is also a very popular event. There is also an observation deck in the garden, which has a cafe on the first floor. Why not visit and spend some relaxing time surrounded by beautiful nature?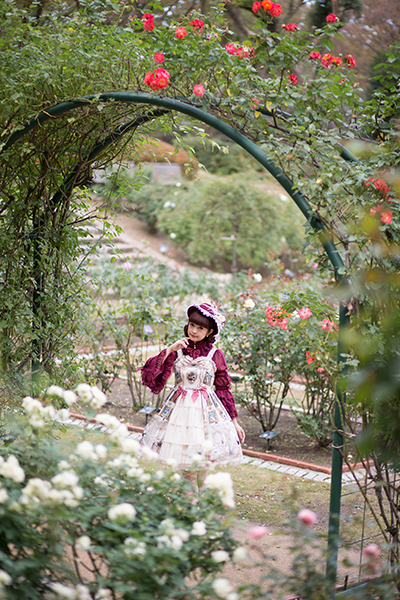 Click the image and it will automatically go to the next.
Fukuoka City Botanical Garden (福岡市植物園)
Address: 5-1-1 Ozasa, Chuo-ku, Fukuoka-shi, Fukuoka-ken
Telephone number:092-522-3210
Opening hours: 09: 00 -17: 00 (admission until 16:30)
Closed:Mondays (the garden will be open when a national holiday falls on a Monday and closed the next day instead) and during the New Year holidays (December 29th-January 1st)
*Open on the last Monday of March
Entrance fee:
-Individual prices:
600 yen (adult)
300 yen (high school student)
-Group prices (30 people or more):
480 yen (adult),
240 yen (high school student
※ Admission is free for junior high school students (and below), people who have a disability, residents of Fukuoka city, Kitakyushu city, Kumamoto city and Kagoshima city who are over 65 years old, "Botanical Garden Tomonokai members," as well as "Dobutsu Supporters" (Animal Supporters).
Website:
http://botanical-garden.city.fukuoka.lg.jp/
Facebook:
https://www.facebook.com/福岡市植物園
Twitter:
@f_botanical
External Links