What if the Sengoku commander had a cell phone?

We have previously brought you news on how the Sengoku Basara game and anime has created a boom with young women becoming history buffs (rekijo) and the commanders from the manga becoming popular. Now we have another Sengoku Commander item to show you.

The new iPhone 3GS/3G case feature five military commanders: Oda Nobunaga, Date Masamune, Uesugi Kenshin, Naoe Kanetsugu and Sanada Yukimura.

This series has been named JAPAN TEXTURE Special Editions for iPhone 3GS/3G. The concept behind the design is "What kind of phone would they use if they were around today?"
The cases made from
traditional Japanese craft, lacquer ware
, and packages made from woven fabric with designs related to each commander. A
history of each of the five commanders
is also enclosed in the package.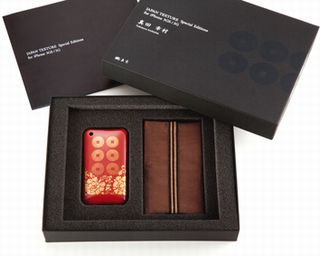 A brilliant expression of traditional Japan.
The real thing for the discerning adult.
The cost - 99,800 yen each (wow!)
Available by order only.
Date Masamune (伊達 政宗)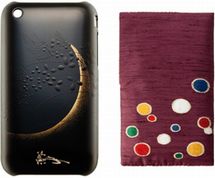 Naoe Kanetsugu (直江 兼続)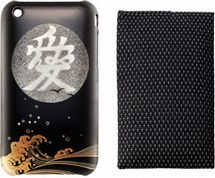 Oda Nobunaga (織田 信長)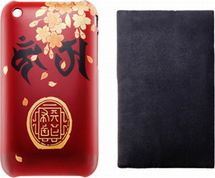 Sanada Yukimura (真田 幸村)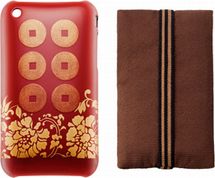 Uesugi Kenshin (上杉 謙信)