World Fashion Snaps / TOKYO 東京 ULTRA JAPAN 2017(1/18)

"ULTRA JAPAN 2017" was the venue for our 15th installment of "World Fashion Snaps!" Just 20 minutes from the city center, this urban-style event has quite a different vibe to the "FUJI ROCK FESTIVAL," which takes place amidst a beautiful mountains. In the last few years, the athleisure look has been gaining a lot of popularity, but the range of fashion styles on display at the festival have started to expand along with the variety of acts performing. At this year's ULTRA you could see everything from street fashion to the latest "mode" trends. It seems like people have been sticking to their own styles. We've got 18 "snaps" to bring you from this edition, so be sure to check them all out!
ayana (left) / Sacchi (right)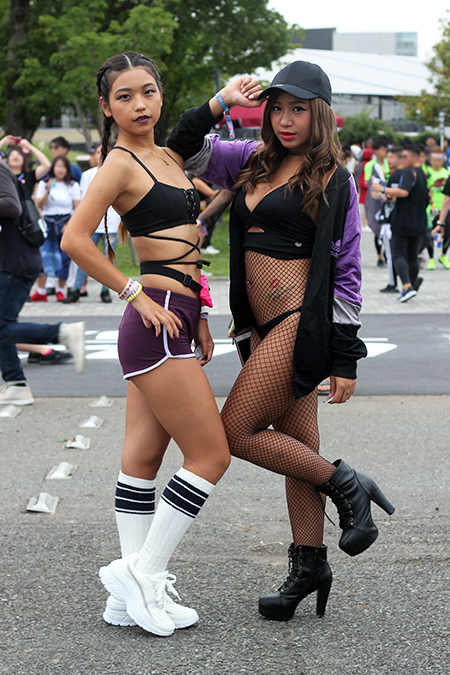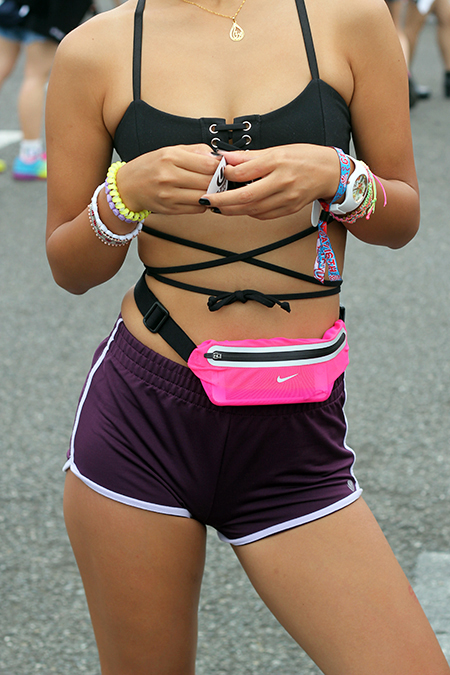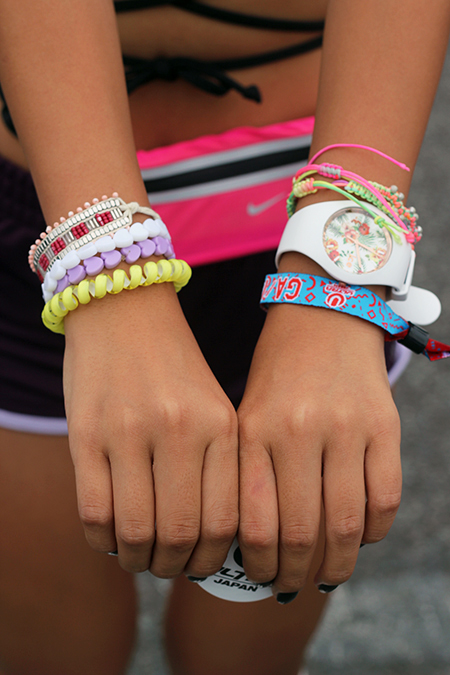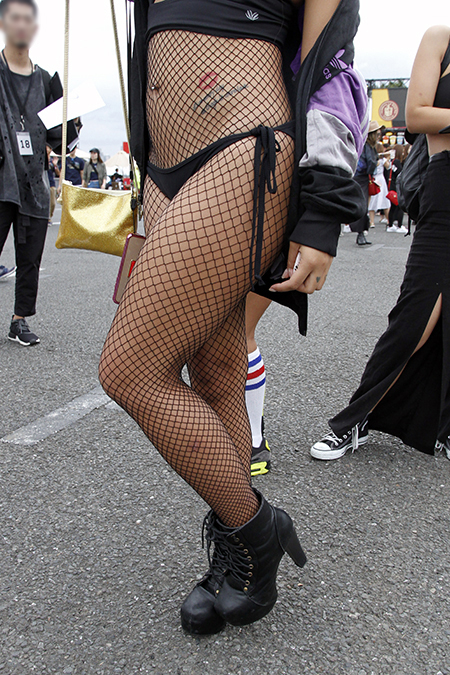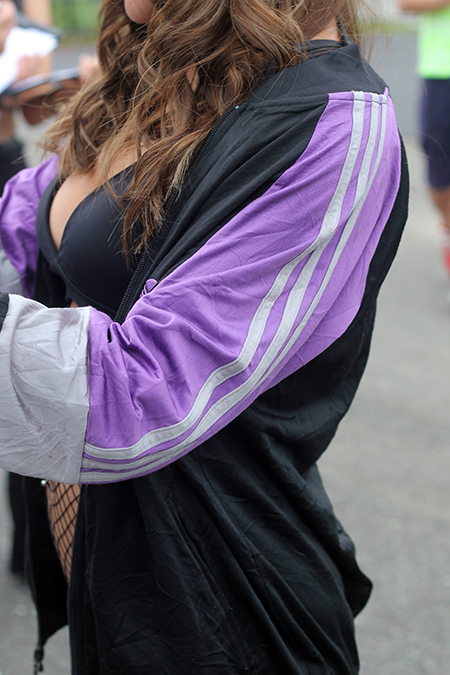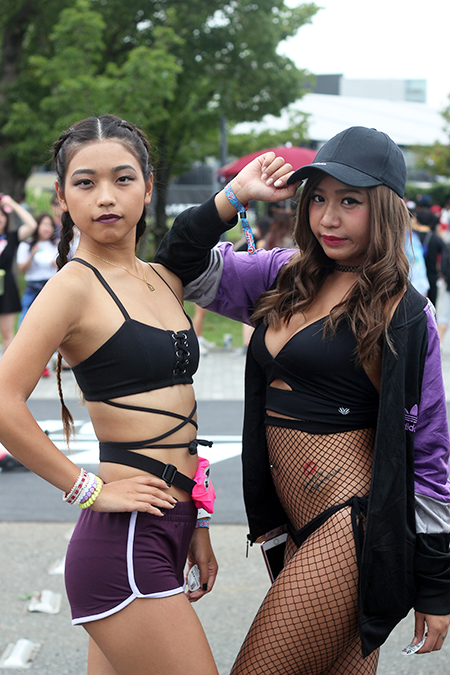 ■Name/Age
Left: ayana (23)
Right: Sacchi (23)

■Occupation
ayana: nursery school teacher
Sacchi: Part-time work

■Your Stand-out Item
ayana: I went for an American football/sports inspired look.
Sachi: My fishnet stockings. ​

■Where you usually go shopping
ayana:FOREVER21 / H&M / A&F
ayana: FOREVER2, H&M, and A&F
■Favorite Brand/Style
ayana:I use Instagram to check-out what kind of styles and brands are popular abroad.
■What influences your fashion
ayana: Dance!
Sacchi: Dance!
■ What do you get up to on your days off?
Sachi: Relax at home.
■Comment
Sacchi: Follow me on Instagram, here's my account...
@glamor_sachi
!