[ICON] Yamamoto Kansai – Beyond the bounds of designer to become a world renowned multi talented producer(1/2)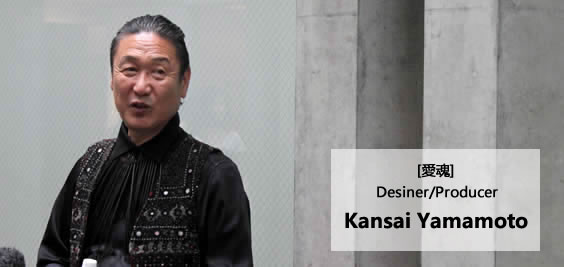 Yamamoto Kansai has firmly established himself as a fashion designer by being the first Japanese to hold a fashion show in London and also participating in the Paris and New York Collections. In recent years he has been active in branching out into other genres, producing major fashion, music and art events including the KANSAI SUPER SHOW, which has been held all over the world. He is still at the forefront of fashion, and we were able to ask him what continues to ignite his passion.

asianbeat (ab):ab: You have held events both at home and overseas, what kind of impression do you have of Asian countries in particular?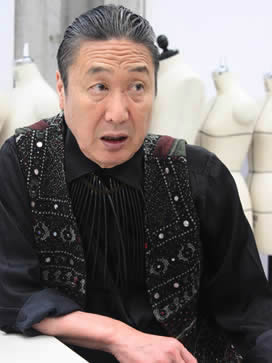 Yamamoto Kansai (Kansai): The country that left the biggest impression was Vietnam. I was able to establish a fashion school there, and it is so popular that there are 100 applicants for every 1 position at the school. It has gained a terrific reputation. We have been able to produce talented people at the school, and it is my passion to go overseas and continue this work. Next year I would like to go to China.

ab: So you feel there is great potential in Vietnam.

Kansai: Firstly, we conducted research for a year to see if the event was feasible there. Why Vietnam? Because I thought the country that drove out the world's strongest military power USA must have some special power, and I wanted to find out what that was. I traveled around the country for a year. It was then I found that the people of Vietnam have a talent for fashion. If it could be exported it would attract money from throughout the world and lead to economic stability.