[Information] "KURATE Gakuen" is searching for "KURATE Gakuen 'Moe Ambassadors!'"
A must see for lovers of cosplay and Japanese anime!
Located in Kurate-machi, Fukuoka-ken, "KURATE Gakuen" is a fictional school that makes use of the now closed Kurate-minami Junior High School. The pool, gymnasium, music rooms, science room, class rooms, and staff rooms… All of the former school's facilities are open to customers! Making use of the various classrooms, or hallways… Feel the vibe of your favorite character from anime or gaming and have fun on an amazing cosplay photo shoot! Gaining popularity through word of mouth, events are regularly hosted here, with each one always attracting over 100 cosplay enthusiasts. You can arrange the surroundings just how you like and create a backdrop to match your needs... In Japan facilities like this are pretty rare, and whether it's a classroom, or the gymnasium, it's actually possible to make a reservation for whatever facility you want to use. Surrounded by beautiful nature, this open, flexible location is immensely charming. A real must see for lovers of cosplay and Japanese anime! (KURATE Gakuen Official Website:
http://kurategakuen.com/
)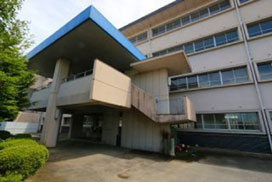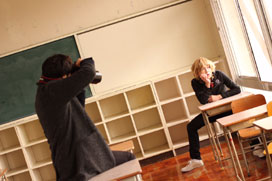 "KURATE Gakuen" is searching for "KURATE Gakuen 'Moe Ambassadors'" to help promote Kurate overseas!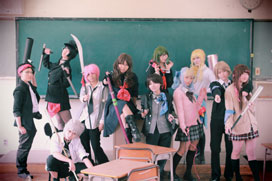 "KURATE Gakuen" is looking for a total of 6 "KURATE Gakuen" 'Moe ambassadors'" (2 each from Taiwan, Thailand and Singapore) to help spread the charm and appeal of Kurate-machi throughout Asia! Applicants should be fans of Japanese anime and cosplay, as well as able to help promote Kurate-machi to people all over the world through the use of social network and/or blogging sites. "KURATE Gakuen" will be inviting those appointed as "Moe Ambassadors" to visit Kurate-machi and Fukuoka in order to experience firsthand all the excitement that the town has to offer. The trip will be free and taken care of, so there will be no financial cost for the ambassadors selected. The deadline closes on Wednesday 30th November 2016 (10:00am Japanese time), so be sure to get your application in on time!
"KURATE Gakuen 'Moe Ambassador'" Application Guidelines
Criteria for applying (applicants will be expected to meet the following criteria):
-20-30 years old
-Interested in Japanese anime and cosplay
-Interested in Japan (and Fukuoka) and if selected as a "Moe Ambassador," able to visit Japan (the trip is scheduled to take place between the late January and late February 2017)
-Actively using social network and/or blogging sites (someone who regularly receives "Likes," has a lot of followers, and frequently shares information/news through their accounts)
-For one year after their appointment as a "Moe Ambassador" (from February 2017 onwards), those selected will be expected to post information (200-300 character), tweet or blog about KURATE Gakuen twice a month.
-Citizens of Taiwan, Thailand, or Singapore (2 ambassadors will be appointed from each)
[How to apply] Those who meet the abovementioned criteria please fill in the form below and send it in attached with face shots before and after cosplay as well as full body shots of the same. (one of each)
* You can download the application form from here. * Please note: Adobe Reader is required to view the PDF files
Download PDF Application Form
Download Word Application form (*No preview page)
[Time period those selected will be visiting Japan] A couple of days between late January and late February 2017 (Dates to be decided)
[Application process]
First stage: Organizers will review the applicant's documents and information
Second stage: Those who pass the first stage will have an interview with organizers via skype (or a similar app)
[Information regarding the handling of personal information]
Personal information provided by applicants will not be used for any purpose outside of this selection process. Laws concerning the protection of personal information, as well as related rules and regulations will be strictly obeyed and all applicant's information will be handled accordingly.
[Contact information] KURATE Gakuen
Address: 993-1 Nigita, Kurate-machi, Kurate-gun, Fukuoka-ken
E-mail: e@kurategakuen.com
Information required for the application process
- Name, age, gender, address, name of school or occupation, contact information (e-mail address)
-Self-introduction (introductory statement) (topics to discuss may include: hobbies, skills, strong points, thoughts about anime and cosplay, how often you cosplay, etc.)
-Please state your speaking ability in English and Chinese, as well as any other languages you can speak.
-What type of SNS you use, as well as details about your account, how many followers you have, etc.
For example: If you use Facebook please note how many "Likes" you've received, if Twitter then the number of followers you have, or in the case of a blog, please give the name and number of people who access it. If you use an alternative form of SNS please state the name.
-How much you use SNS and how frequently you post/give updates.
For example: Please state the approximate number of posts you make in a day, week and month.
-Method for contact: In order for organizers to contact you for the interview that will take place during the second stage of the application process please state your preffered method for contact (Skype, Facetime, or alternative app).
-If appointed as a "Moe Ambassador," how would you promote Kurate-machi and KURATE Gakuen to people back home (feel free to answer however you like).
External Links