#47 Interview with Ai Takahashi on her performance at the Imperial Garden Theater
There was a very positive response from people all over the world for my
previous article on Ai Takahashi following her departure from Morning Musume
. However, it wasn't until July 2010 when she performed live in Paris with fellow Morning Musume members that people outside of Japan really started to become aware of the artist, Ai Takahashi. It was a delight to witness this performance as it proved once more that there is great potential for Japanese idols overseas.
After the initial interview with Ai was published online I spoke with the editorial staff at Asianbeat and we decided that the story shouldn't just end with Ai Takahashi's departure from Morning Musume. Instead we decided it would be more interesting to begin the story there and follow her journey from that point on to see how she grows as an artist. That's the kind of story people all over the world would want to read about too, I'm sure.
Not long after leaving Morning Musume, Ai Takahashi soon found herself back on stage again, this time though, it was the stage of the Imperial Garden Theater.

She played a role in the musical, "Dance of the Vampires" – one of the works enlisted to commemorate the 100th anniversary of the Imperial Theater. Ai Takahashi may have been leader of Morning Musume for a number of years but the world of musicals proved to be a whole different playing field for her.

"It's a dream to perform at the Imperial Garden Theater. On my first day I felt like I was going to die up there on stage, I was that overcome with nerves. Thinking about it now, I'm not sure why I was so nervous, but I was."

How did you feel performing with all those veterans of the industry?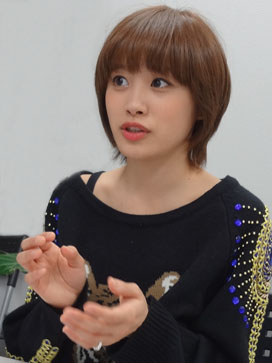 Ai is also a big anime fan. "If I get the chance, I'd love to give voice acting a try also."
"I was amazed at how everyone was so focused on achieving the same goal. The dancers, for example, are just incredible. And they're that good because they work that hard."

In my previous interview with her, I asked Ai what she thought of the Korean idol boom sweeping the world right now, to which she replied:
"I can't speak for all groups, but generally, I think that Korean idols have a stronger desire than Japanese idols to become the best group they can. Korean idols also have a stronger desire to want to succeed on an international level. With the whole group striving to achieve the same thing it makes raising the bar and improving as a group that much easier."

Speaking with Ai, it's as though spending all her time at the Imperial Garden Theatre has helped her realize what she wants to do and where she wants to be in life.

"Compared to countries like America, musicals still don't maintain a very strong status in the entertainment industry in Japan. I think we need to figure out what we need to do to get more productions out there and get more people interested in them. When I spoke to another actor about this they told me, "Having someone like you from the TV industry cross over into this one is only going to expand our horizons." Which was a delight to hear of course."

I myself took this opportunity to get reacquainted with the Imperial Theater and see a musical for the first time in a long time. Honestly, it was a lot of fun and it's one of those performances that I'm truly glad I went and saw.
Sitting on a bench in the lobby after the show, I overheard a nearby conversation.
"That girl was amazing."
"I hear she used to be in Morning Musume."
It was the chatter of a few middle aged women who looked to be regulars of the Imperial Theater.

.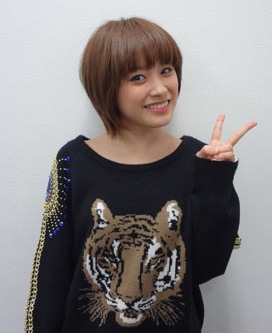 "I would also like to go to America to study English."
"Right now I really just want to challenge myself and get as much experience as I can, and try and establish an name for myself internationally too of course. I get a lot of messages on my blog from fans overseas. We live on this tiny island, Japan, and just to be acknowledged is such a nice feeling and it makes the effort I've put in to get to this point all worthwhile."

I would love to see Ai Takahashi represent Japan on the world stage again one day. And I want other people to see her in that setting as well.

"It's my dream to be part of a musical that does a world tour." Ai tells me with a smile.
Her next stage performance will be at Sunshine Theater in the production, "La Patisserie," which runs from March 3 to March 11. I'm looking forward to seeing how Ai performs in a non musical production.

As she develops all these skills I'm confident that Ai Takahashi will take to the world stage again one day, and that that "one day" will be an important day for Japan.
Out Every Wednesday!
Next time: Morning Musume's Sayumi Michishige and her collaboration with popular character, Cinnamoroll!

Columnist: Sakurai Takamasa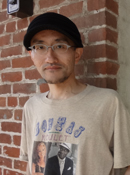 Contents Media Producer, author, journalist, managing director of Contents Street Inc. Chief Editor of iPhone magazine "Tokyo Kawaii Magazine" (ASCII Media Works), World Cosplay Summit Executive Advisor, Chief Researcher at Kodansha/Kodansha BC China Management Laboratory.
Cultural diplomat producing events in over 100 cities in 23 countries (as of July 1st, 2012). Books include "Galapagos-ka no susume" (Kodansha), "'Suteru' de shigoto wa umakuiku" (Diamond-sha), "Nihon wa anime de saiko suru
" (ASCII Shinsho), "Sekai no kawaii kakumei " (PHP Shinsho), and "Anime bunka gaiko " (Chikuma Shinsho). Writes regular columns in the weekly magazine "ASCII" and Yomiuri Shimbun.

●twitter http://twitter.com/sakuraitakamasa/