World Cosplay Summit 2016 Japan Preliminary-Kyushu Qualifying Round(2/20)
There was 4 people on the judging panel for the Kyushu qualifying round. First to appear on stage was Japan's representative at the 2012 World Cosplay Summit, who went on to win the whole competition, Yukari Shimotsuki from the team "士魂 (Shikon)." Here he is cosplaying as "Jirou Tachi" from the browser game "Touken Ranbu -Online-."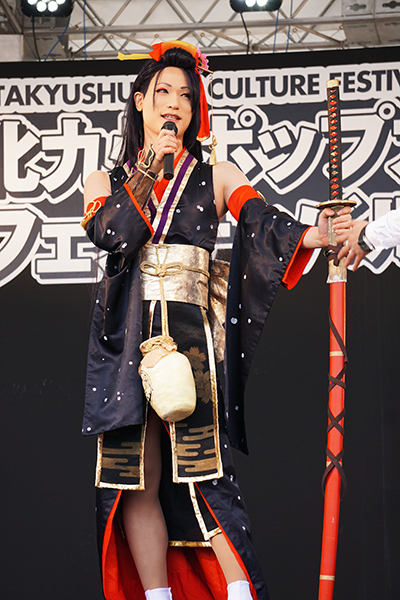 Appearing as Ren Hakuryuu, a character from the immensely popular manga "Magi: The Labyrinth of Magic," here is Mahio from the team "琉演 Ryuen," the Japanese representatives at the World Cosplay Summit 2015.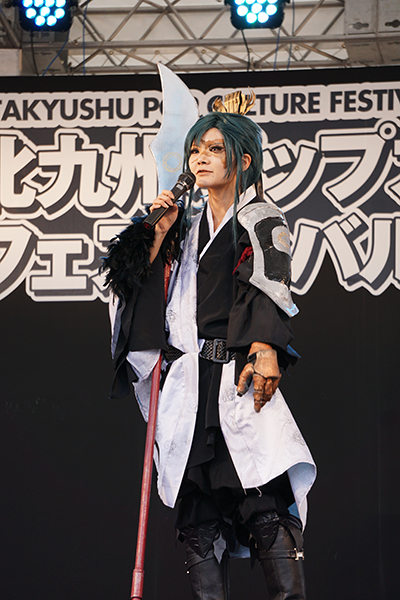 "Wow!" The audience were surprised by the appearance of Mr. Yoshida, a representative from "COSPLAYERS ARCHIVE," one of the biggest Japanese social network sites dedicated to cosplay.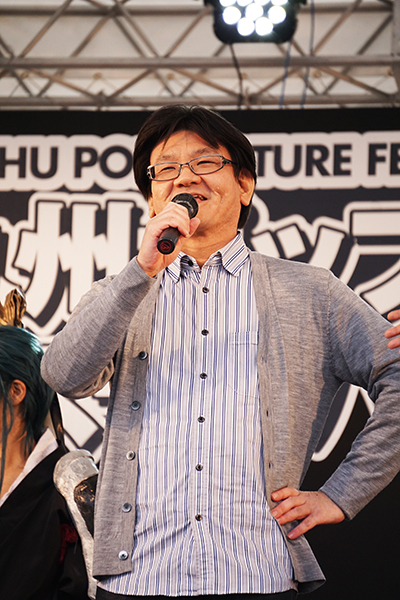 Last on stage to appear was Mr. Yamaki, the asianbeat manager, wearing a "Black Niwaka" mask!