Get the low down on the "FUKUOKA ANPANMAN CHILDREN'S MUSEUM in MALL"!(2/10)
Ticket Counter
This is the Ticket Counter, located on the 5th floor. Aside from the Japanese version of the pamphlet, you can pick up translated versions at the museum for English, Korean, and Chinese (traditional). You can download an English, Korean and Chinese(traditional) version of the leaflet as a PDF file HERE >>
Leaflet front
,
Leaflet back
Next to the Ticket Counter is a place where you can leave your strollers. You are not allowed to take your strollers into the venue itself, so please leave your strollers there before going inside.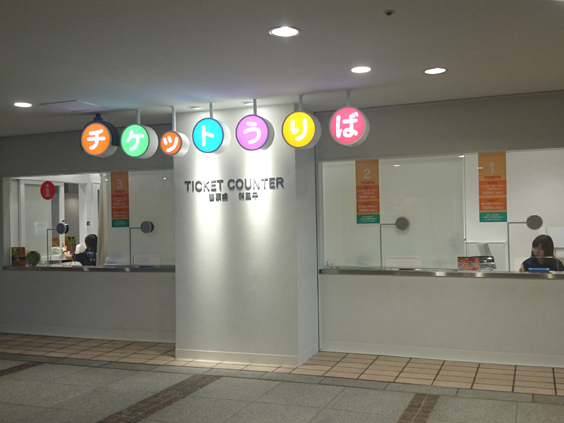 The Entrance / Character Diorama
Once you finish buying your ticket on the 5th floor, please go up to the 6th floor for the real fun. The facility is located completely indoors and they have fully taken advantage of the open structure of the atrium. At the entrance a smiling Anpanman is there to greet you.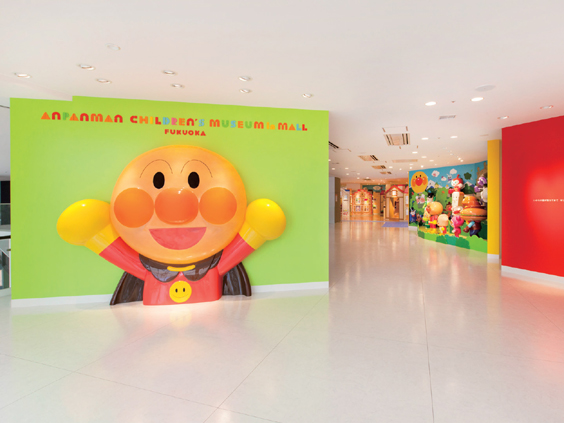 As you move in, you can see the whole Anpanman friends waiting to welcome you! Do you know all of their names?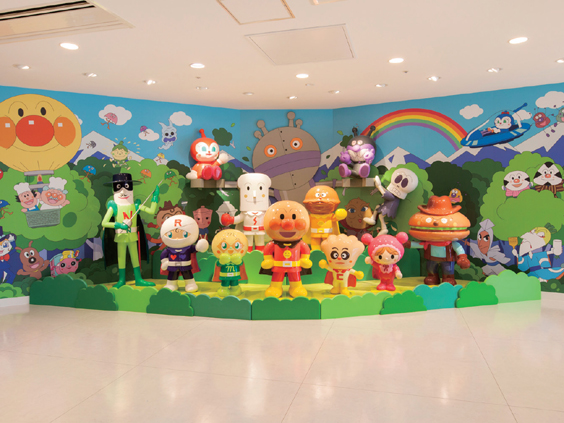 ©T.YANASE/FROEBEL-KAN・TMS・NTV
>>> Get the low down on the "FUKUOKA ANPANMAN CHILDREN'S MUSEUM in MALL"! - RETURN TO TOP