SHOCK THE WORLD TOUR 2010 in FUKUOKA Photo Report(1/14)
SHOCK THE WORLD TOUR 2010 in FUKUOKA
6 August(Fri)「SHOCK THE WORLD TOUR 2010 in FUKUOKA」@O/D
DJs:Tetsushi Hiroyama(RYUKYUDISKO)/Tomoyuki Tajiri(note native)/THE LOWBROWS(LINDATUNE)/YOICHIRO ITO(a.k.a AKAKAGE)
Photo:m*** (Steamwork)
G-SHOCK harmorize with cutting-edge streetculture and On 6 August "SHOCK THE WORLD TOUR 2010" was held in Fukuoka to send a new movement all over the world!
A party of G-SHOCK which became the global standards now,There were The luxurious guest artist who attracts attention in the world!
Many various genres audience from street to hi-fashion came to the party to enjoy atmosphere of top level.
Most of the audience wear G-shock,I 'm convinced of greatness of the influence of G-SHOCK!
●THE LOWBROWS&Youichiro Ito spins BACK TO BACK!!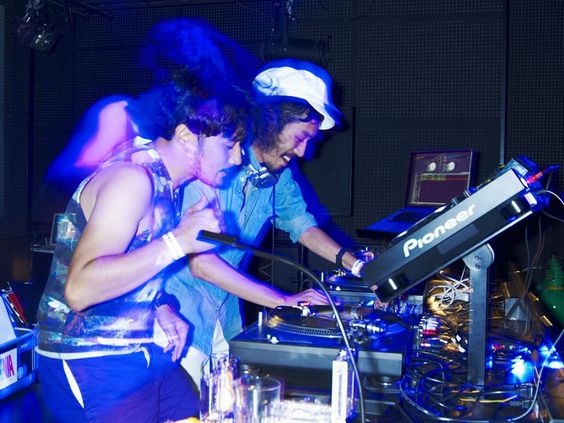 ⇒go back to PARTY SNAPS