#27 ℃-ute Interview – With Japan and Mexico Forging Closer Ties, How Will the Idols Approach Their Long-Awaited Mexico Performance(2/3)

Watching Footage of the Mexican Fans
It has now been about a month since the 26th of April when the Mexico concert was announced. I began my interview with Maimi Yajima, Saki Nakajima and Mai Hagiwara by having them watch the same footage I showed them in 2011, as well as the footage I took of the ℃-ute fans in Mexico a week before the concert was announced. Part of that footage was of a group of Mexican fans performing a cover dance and singing in Japanese to ℃-ute's "Love take it all."
Nakajima
"It's incredible that we have all these fans in Mexico that dance to our songs, but what's more incredible still is that they have they everyone around them cheering them on. They have fans of their own. This notion of supporting idols is something that I think is very Japanese and it's strange that everyone overseas understands it and great that this kind of culture exists in Mexico."
Yajima
"Mexico and Japan are so far away, but when I look at the photos or video footage, it feels just like Japan. Their dance formations are spot on; even the items that the fans are holding in their hands are the same ones sold in Japan. They might have actually gone to great lengths to get their hands on those items but it makes me feel so much closer to them. It made me realize that their enthusiasm in supporting us is just like our fans in Japan."
Hagiwara
"Judging by the vibe of the fans in the footage we just saw, their intensity seems different to the fans in France and Taiwan, so I'm really looking forward to the concert now."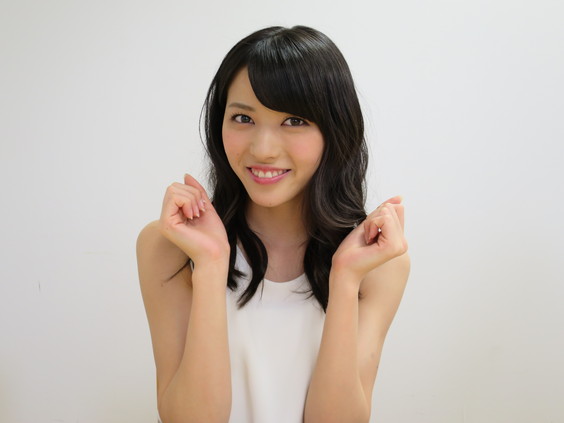 Maimi Yajima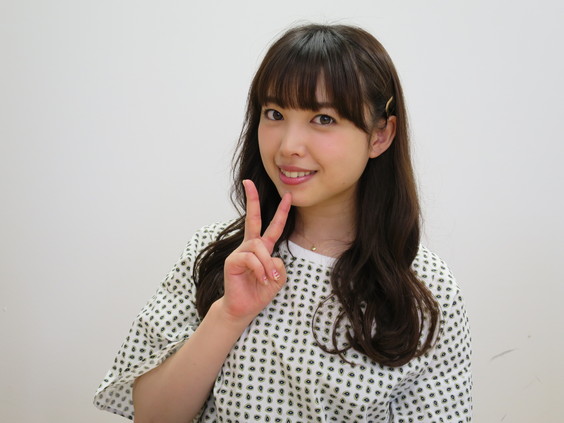 Saki Nakajima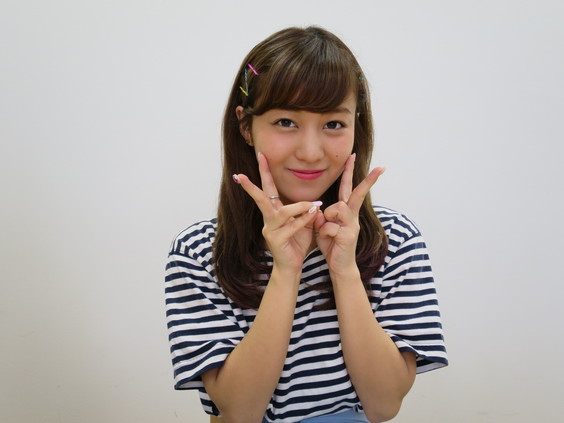 Mai Hagiwara
Fans Coming to Japan to Cheer on their Idols
Four years ago I had you watch a video of the fans in Mexico for the first time, so what has or hasn't changed in the way ℃-ute has come to regard the international arena since then?
Nakajima
"Four years ago I thought ℃-ute would never be able to perform overseas. But now I feel like we have a chance again, so finding out about all these fans that support us like this, it has given me the confidence to be vocal with all the staff and tell them that I want to go overseas."
Hagiwara
"I know it's not a good thing to admit, but I really haven't improved my language abilities at all. If I read out a letter to the audience during a performance, I get the impression my pronunciation is so terrible that the message just doesn't get through. It really gets me down, so that's why this time, in Mexico, I want to make sure I brush up on my words and pronunciation a little more."
Yajima
"Before we actually performed overseas, for some reason it just never seemed to register with me that we had all these fans outside of Japan. But then I saw it for myself and that changed things for me. After performing overseas, more foreign fans started coming to our concerts in Japan. It makes me really happy."
Even I feel that overseas fans at ℃-ute and Hello! Project concerts are on the rise. The small waves that groups like ℃-ute, Morning Musume and Berryz Kobo generate with each performance are gradually forming into a giant swell.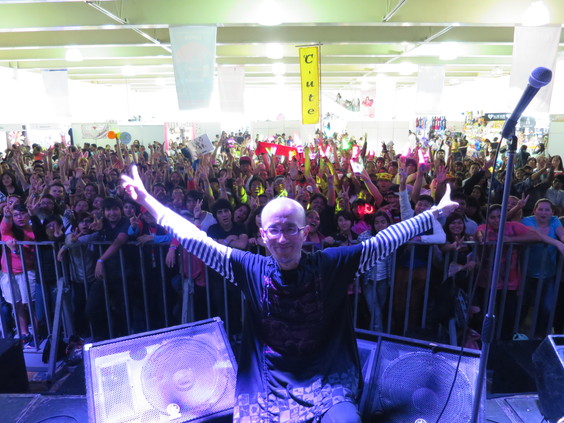 A group of ℃-ute fans at one of my talks in 2015.