#27 ℃-ute Interview – With Japan and Mexico Forging Closer Ties, How Will the Idols Approach Their Long-Awaited Mexico Performance(1/3)

The Concert that the Young People of Latin America have been Waiting for
Come September 2015, a concert to be held in Mexico by Japanese idol group ℃-ute – an event that so many local fans have long dreamed about – will finally come to fruition. ℃-ute have been a significant part of my cultural diplomacy activities with Mexico ever since my visit in 2011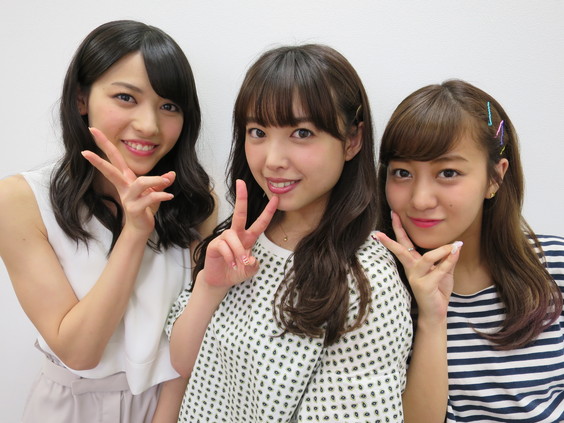 ℃-ute
One thing that took me by surprise when I attended the "EXPO-TNT" otaku event during my visit in February 2011 were the Mexican girls in one corner of the hall, not only performing a perfect cover dance to ℃-ute's "Dance de Bakon!" but singing in Japanese as well. In front of the stage were their fans, wotagei-ing and cheering them on. There were only Mexicans around me, but it was just like being in Japan.
After returning to Japan, I showed ℃-ute members Saki Nakajima, Airi Suzuki and Mai Hagiwara a video clip of the performance and I can still remember that moment like it was yesterday. It was the first time I ever interviewed ℃-ute, but they really did enjoy the clip of their Mexican fans.
"We want to perform overseas too!"
From that moment on, I made a promise that when the time came for ℃-ute to head off overseas to perform their first international concert, I would be there to witness it from start to finish. But even the ℃-ute girls themselves back then were skeptical whether they would ever get the chance to perform overseas. Then, in Paris in 2013, they turned their dream into reality. It wasn't just people from France or other countries around Europe who turned up to their concert either; there were fans from Central and South America, including Mexico of course, who came to see them.
I'm sure they all went back to their home countries and told everyone what a moving concert it was. And I know just how long the people of Latin America have been waiting for ℃-ute's concert, too, because I get really passionate messages from them almost every day over social media.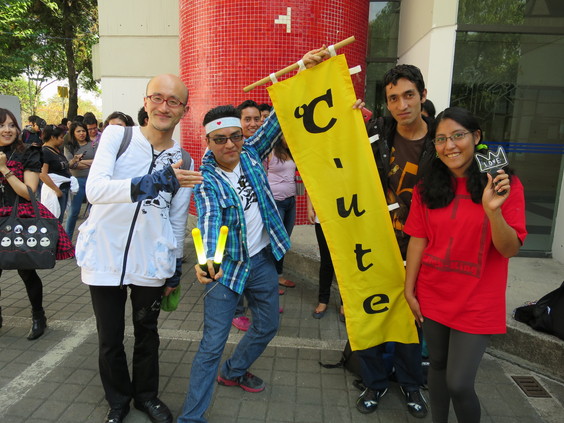 Mexican fans with a ℃-ute banner.
PRESENTS
All the info. on asianbeat's present campaign!