#28 Morning Musume。'15 Extended Interview with the 12th Generation (Part 1) – "I never realized how much preparation goes into a live performance and how much practice you have to do up until the opening day."(1/3)

A New Era for Morning Musume。
My interview with Mizuki Fukumura shortly after she was appointed as the new leader of Morning Musume。 drew a wave a response from people all over the world. It was a reminder of the interest that Morning Musume。is able to generate on a global scale and how they're helping Japan connect with the rest of the world.
#18 What it Means to Shoulder the Tradition that is Morning Musume。- Extended Interview with New Morning Musume。'15 Leader, Mizuki Fukumura
Fukumura spoke to me about her trials and expectations in the lead up to her first tour as the new leader. Four new 12th generation members joined the group, and it was going to be Morning Musumes's first tour without the powerful presence of Sayumi Michishige, who has since graduated from the group. So a lot of people had their eye on this event, and not just from Japan, but people from around the world.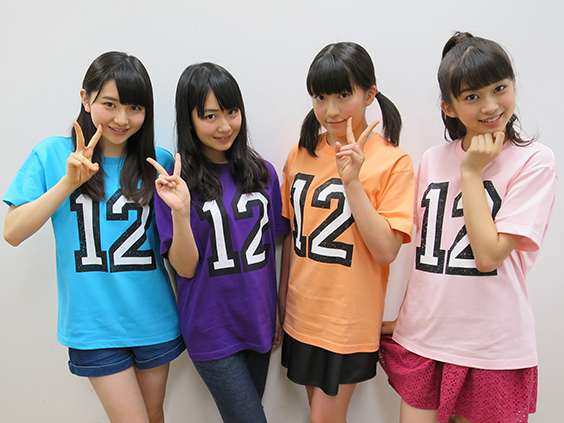 Morning Musume。'15, 12th generation.
I was there to see the Tokyo performance on the first day of their tour myself. By whatever mean possible, the first day was just one performance that I simply had to see. The concert that I saw on the first day of their 2011 tour involving the 9th generation members really showcased the 9th generationers in a big way. Four years on from then and the 13-member Morning Musume。'15 have cleared all the tasks that Fukumura revealed in her interview lay in front of them and put on a concert that would make anyone believe that this is the beginning of a new era for Morning Musume。.
Two months on from then and they held their final performance of their spring tour at the Budokan. I decided to take along some friends who hadn't seen Morning Musume。'15 before. They were friends that always took a strong interest whenever I would talk about Morning Musume。concerts, but there are just things like the atmosphere of a concert and the unity of the crowd that you have to physically see and experience for yourself to understand.
"It's like watching athletes in concert."
"I thought the concert to be more like a show, so I never expected they would be able to achieve what they did with their efforts alone."
"Watching them gave me goose bumps."
These were the thoughts that my friends shared with me after the concert and it's pretty much the exact same things that I've felt ever since I saw the girls perform my first time.
And, "I now know why everyone who sees a Morning Musume。concert becomes instantly taken by them" – this is something I'm sure everyone feels by the end of it.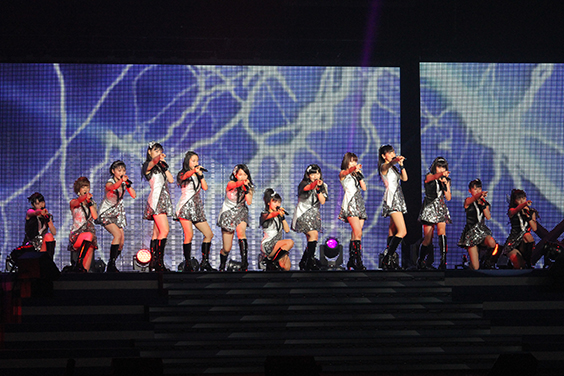 Last day of tour for the 12th generation at the Budokan.
Needless to say, the four new members were able to keep up and hold their own during the concert.
After only a few months since joining Morning Musume。, how do the girls feel about their day-to-day lives and their transition to the big leagues? Two weeks prior to their Budokan concert, I interviewed the four 12th generation members.