Sometimes cooking is just so difficult!

We've all been there! There are times that even beginner level cooking can be a nightmare!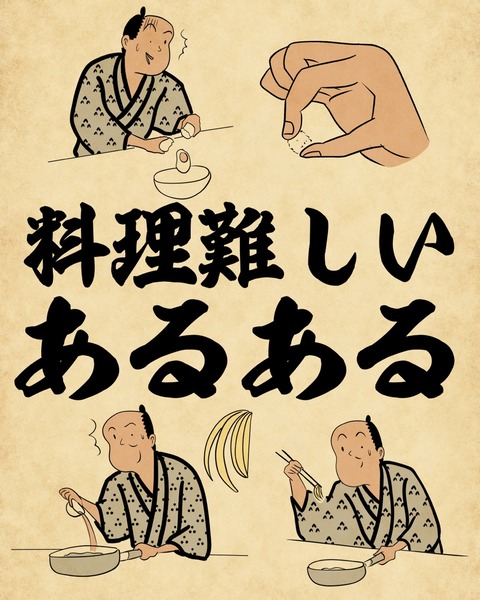 ©︎山田全自動
This series looks at relatable "little things" that occur in daily life! There are times that even beginner level cooking can be super frustrating! There's no doubt this is something we have all experienced, right?


>>>>>>>>>>>>>★☆★<<<<<<<<<<<<
\ How much is "a pinch" of something? /

If I really focus, I can pinch this much!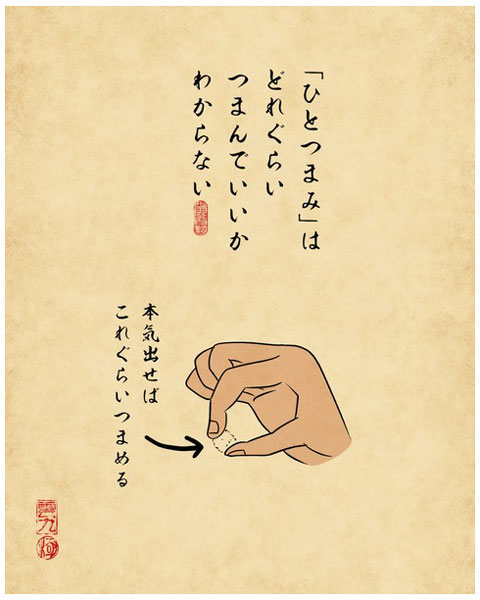 ©︎山田全自動
\ It is so annoying when the moisture doesn't evaporate
even though recipe says it should! /

Gutsu-gutsu (simmer)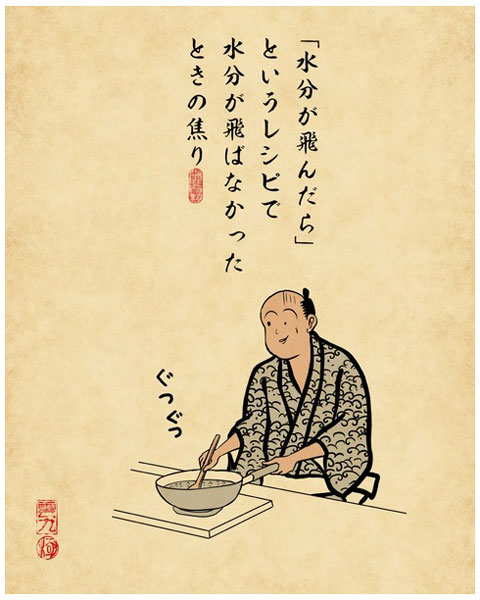 ©︎山田全自動
\ The onions are still connected even though they've been cut up! /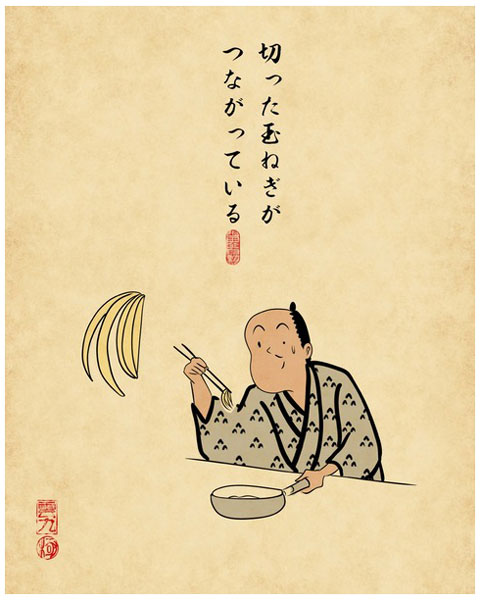 ©︎山田全自動
WRITER PROFILE
山田全自動 (Yamada Zenjido )
Born in Saga Prefecture in 1983, currently based in Fukuoka City and active as an illustrator and a web designer. Yamada learned Ukiyo-e on his own and started posting on Instagram in December 2016. Also active as a historical researcher and runs a blog called "
Y-shi ha Himajin
(lit.: Mr. Y has a lot of free time) ―Fukuoka's Street Heritages―" that introduces various sightseeing spots from a unique perspective.
---
- Instagram:
@y_haiku
- Twitter:
@y_haiku
- Facebook:
@yhaiku
- Blog "Yamada Zenjido Aruaru Nikki":
https://zenjido.blog.jp/
- Blog "
Y-shi ha Himajin ―Fukuoka Rojo Isan―
":
https://y-ta.net/