The things that crop up while you are showering

These mini fails will have you laughing out loud!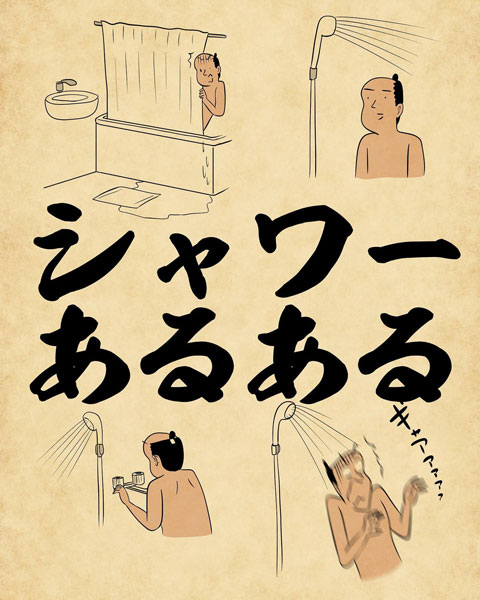 ©︎山田全自動
Check out Yamada Zenjido's ukiyo-e inspired illustrations! This series looks at relatable "little things" that occur in daily life! This installment focuses on the things that crop up while you are showering! We completely agree with all of Zenjido's points! It is particularly frustrating when you get cold water coming out of the tap on a chilly day!


>>>>>>>>>>>>>★☆★<<<<<<<<<<<<
\ Shivering in the cold while waiting for the water to heat up! /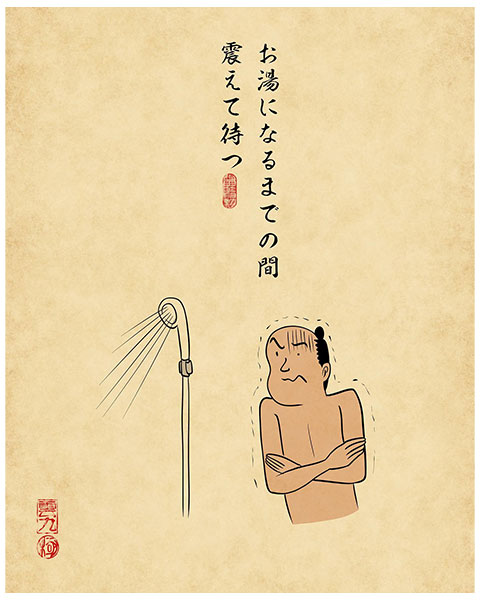 ©︎山田全自動
\ Expecting the water to run out of the tap but it comes from the shower head instead /

Ahhhhh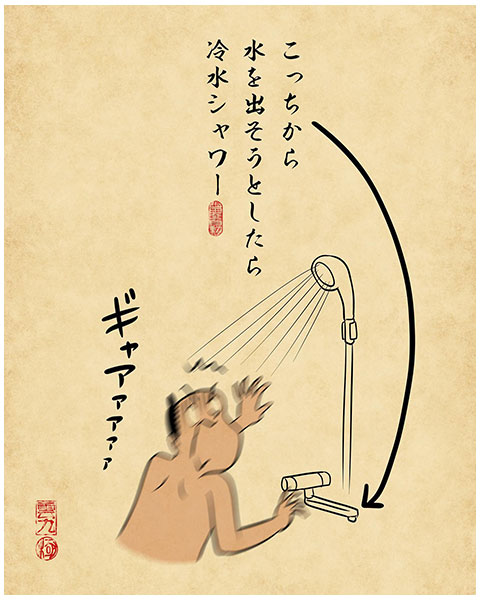 ©︎山田全自動
\ Forgetting to put the shower head back and it then starts suddenly swirling around like a snake as soon as the water gets turned on /

SSHAAaaaAA!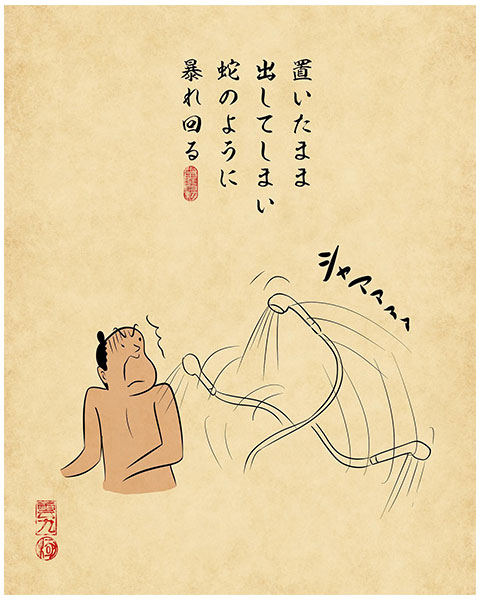 ©︎山田全自動
WRITER PROFILE
山田全自動 (Yamada Zenjido )
Born in Saga Prefecture in 1983, currently based in Fukuoka City and active as an illustrator and a web designer. Yamada learned Ukiyo-e on his own and started posting on Instagram in December 2016. Also active as a historical researcher and runs a blog called "
Y-shi ha Himajin
(lit.: Mr. Y has a lot of free time) ―Fukuoka's Street Heritages―" that introduces various sightseeing spots from a unique perspective.
---
- Instagram:
@y_haiku
- Twitter:
@y_haiku
- Facebook:
@yhaiku
- Blog "Yamada Zenjido Aruaru Nikki":
https://zenjido.blog.jp/
- Blog "
Y-shi ha Himajin ―Fukuoka Rojo Isan―
":
https://y-ta.net/