The situations you find yourself in when you're sleepy!

Tiredness only ever seems to strike when you shouldn't be asleep!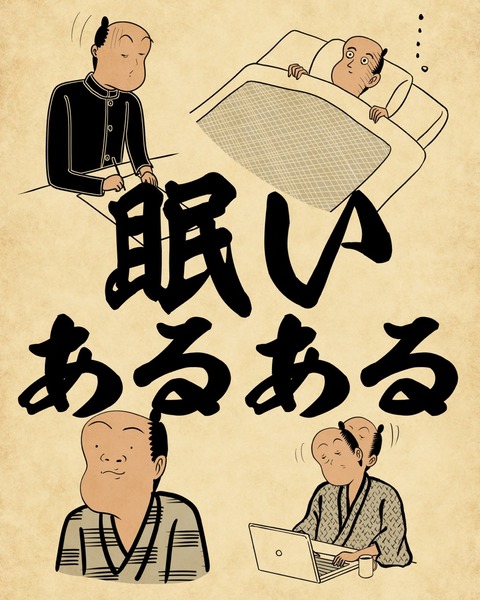 ©︎山田全自動
Check out Yamada Zenjido's ukiyo-e inspired illustrations! This series looks at relatable "little things" that occur in daily life! This instalment focuses on the scenarios that always seem to occur when you're sleepy! Why is that tiredness only seems to strike when you're not supposed to be asleep?! Here are some situations that you may have encountered when battling to stay awake!


>>>>>>>>>>>>>★☆★<<<<<<<<<<<<
\ Just got back to work after lunch
and you suddenly slump in front of your computer screen/

Thud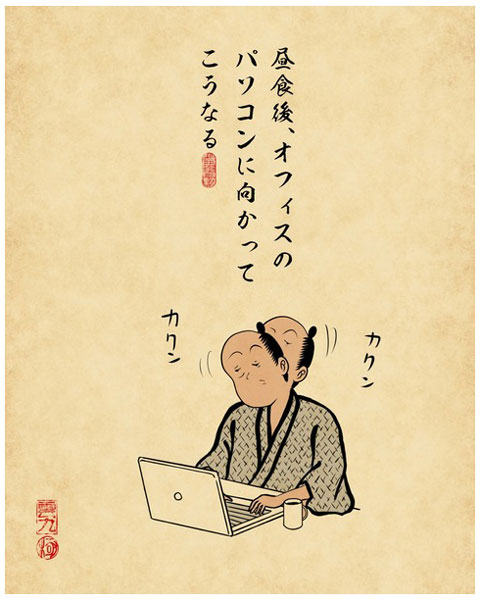 ©︎山田全自動
\ Trying to write while half asleep...
All kinds of magical scribbles appear /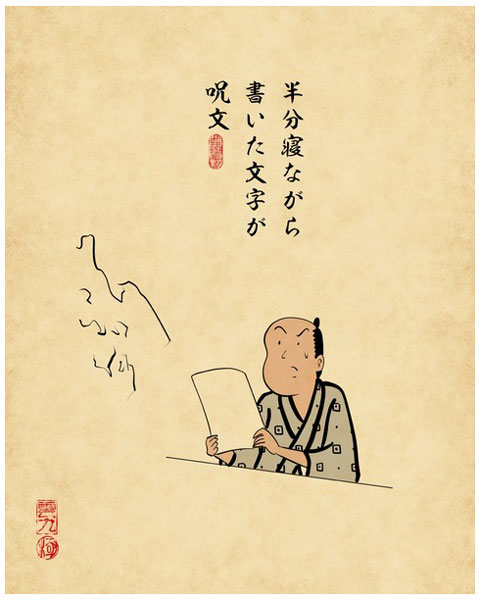 ©︎山田全自動
\ Developing the skill to yawn without opening your mouth /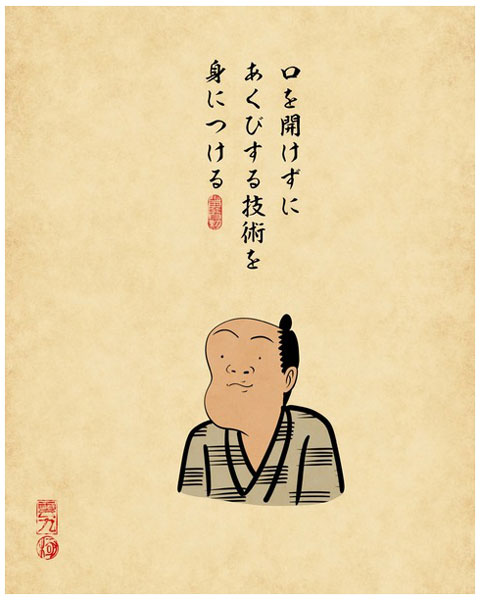 ©︎山田全自動
WRITER PROFILE
山田全自動 (Yamada Zenjido )
Born in Saga Prefecture in 1983, currently based in Fukuoka City and active as an illustrator and a web designer. Yamada learned Ukiyo-e on his own and started posting on Instagram in December 2016. Also active as a historical researcher and runs a blog called "
Y-shi ha Himajin
(lit.: Mr. Y has a lot of free time) ―Fukuoka's Street Heritages―" that introduces various sightseeing spots from a unique perspective.
---
- Instagram:
@y_haiku
- Twitter:
@y_haiku
- Facebook:
@yhaiku
- Blog "Yamada Zenjido Aruaru Nikki":
https://zenjido.blog.jp/
- Blog "
Y-shi ha Himajin ―Fukuoka Rojo Isan―
":
https://y-ta.net/