The things that always seem to crop up when you travel!

The things that happen when you're feeling excited or nervous about traveling!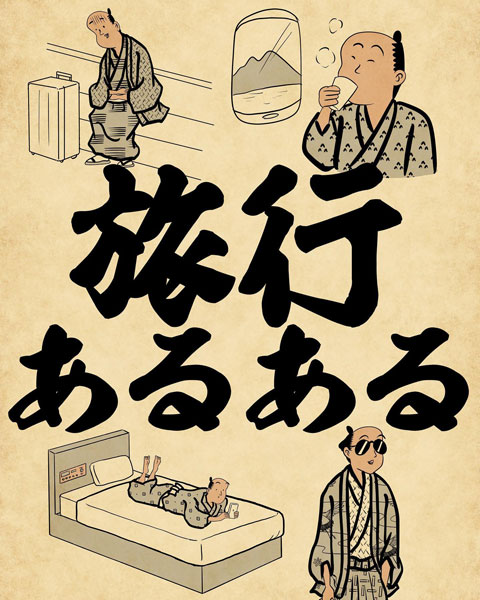 ©︎山田全自動
Check out Yamada Zenjido's ukiyo-e inspired illustrations! This series looks at relatable "little things" that occur in daily life! This instalment focuses on the things that always seem to crop up when you travel. These are strange times... Everyone's on edge!


>>>>>>>>>>>>>★☆★<<<<<<<<<<<<
\ Feeling nervous when passing through the metal detector
at the airport despite being completely innocent /

Doki doki...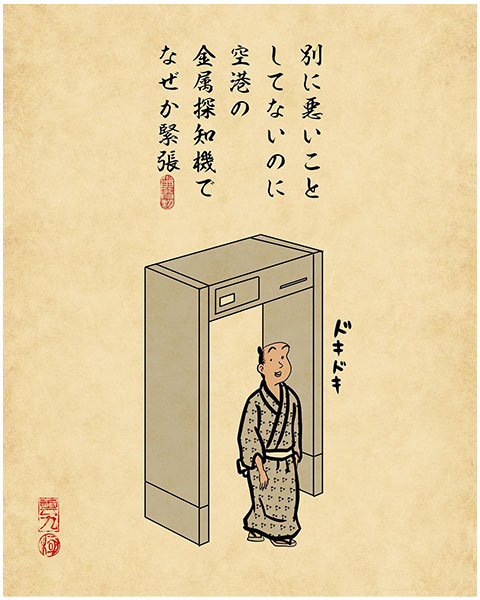 ©︎山田全自動
\ Getting excited when spotting someone who looks like a celebrity at the airport /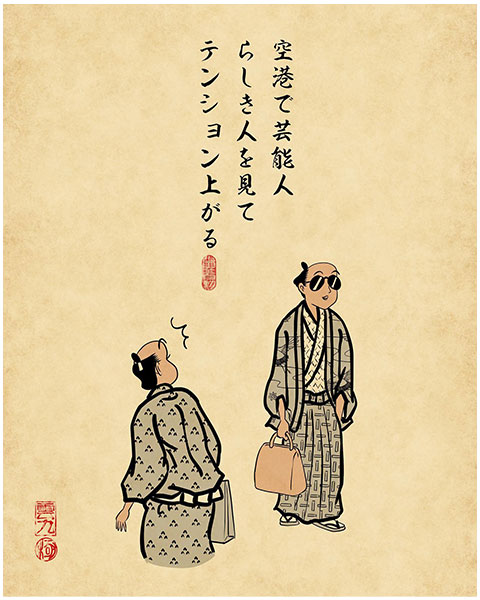 ©︎山田全自動
\ Even though you're traveling, you still messing around with your smartphone /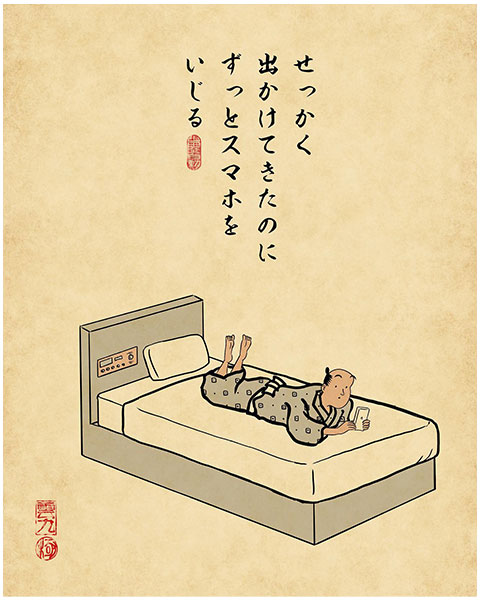 ©︎山田全自動
WRITER PROFILE
山田全自動 (Yamada Zenjido )
Born in Saga Prefecture in 1983, currently based in Fukuoka City and active as an illustrator and a web designer. Yamada learned Ukiyo-e on his own and started posting on Instagram in December 2016. Also active as a historical researcher and runs a blog called "
Y-shi ha Himajin
(lit.: Mr. Y has a lot of free time) ―Fukuoka's Street Heritages―" that introduces various sightseeing spots from a unique perspective.
---
- Instagram:
@y_haiku
- Twitter:
@y_haiku
- Facebook:
@yhaiku
- Blog "Yamada Zenjido Aruaru Nikki":
https://zenjido.blog.jp/
- Blog "
Y-shi ha Himajin ―Fukuoka Rojo Isan―
":
https://y-ta.net/