Meet the Group! - each member takes it in turn to introduce someone else!

Learn more about the group! Each member will be introducing someone else!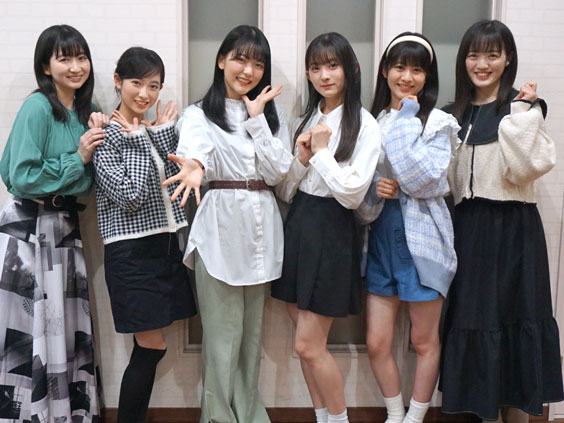 In April 2021, two new members joined "BATTEN GIRLS." This marked a new departure for this popular idol group. Each member takes it in turn to introduce someone else in our unique special feature! This is a great chance to learn more about the current line up. They are all super close, so you'll definitely find out a lot about their personalities! Keep reading to find out more about the groups inner workings!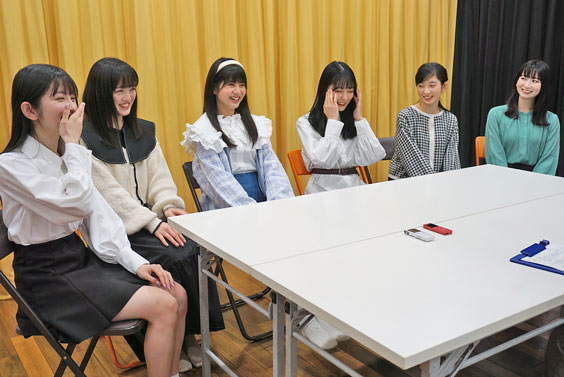 Kiyama Ai / 希山愛
\"BATTEN GIRLS'" Kyushu Food Culture Appreciation Association Chairperson Seta Sakura introduces us to Ai Kiyama!/

Ai is a very good dancer! During live shows, it feels like flowers start to bloom around Ai. It is so wonderful to see! I love watching her having fun when she dances. She also loves sweet potatoes! When she receives confectionary made from sweet potatoes, she screams and an expression of delight emerges on her face. It is super cute!
My name is Kiyama Ai and I'm "3000 Leagues in Search of Sweet Potatoes!"* I hope to put a smile on the faces of the people who watch me dance. It would be nice to lift their spirits and give them some energy. Also, I want to become a "potato ambassador" someday! I highly recommend the baked sweet potato (
yakiimo
) that is sold at the supermarket section inside "Youme Town Hakata." You should definitely check it out!
*Note for the reader: This is a reference to the anime "3000 Leagues in Search of Mother."
- Instagram:
@kiyama_ai_official
- TikTok:
@oimo_ai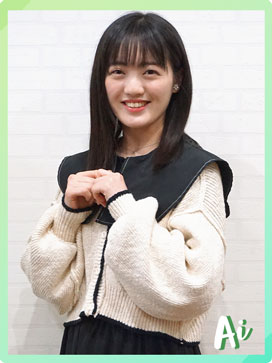 Ueda Riko / 上田理子
\Delivering a pink smile to the blue earth... Everyone's cheerleader Aoi Rirua introduces us to Ueda Riko!/

Riko brings everyone together. I have a lot of admiration for her! I am a bit jealous of her communication skills... She is able to get along with everyone! She has a beautiful gaze and a cool vibe. When she MCs at live shows, she sometimes stumbles over her words and then starts laughing. However, she is still so cute and playful!
I'm Ueda Riko! I like karate and owarai (Japanese comedy). I really want to put on live performances that people enjoy! I think this does not just involve song and dance but also engaging talk! As Rirua said, I sometimes stumble over my words at concerts, so I'm really trying my best to calm down!
- Instagram:
@ueda_riko_official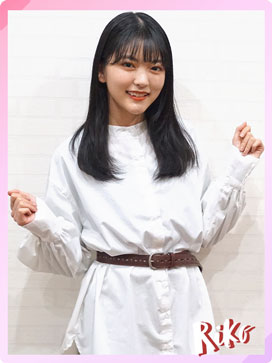 Haruno Kiina / 春乃きいな
\The Sleeping Lion Princess Yanagi Miyu introduces us to Haruno Kiina/

Kiina is smart and has lots of cute characteristics. She is just so lovely! Some fans have been mesmerised by her cute gestures... They even made up the word "
azato-Kiina
" (this is a play on the word "azatoi," which means being a bit sneaky but also clever in a relationship) to describe her! The gap between that and her cute side is pretty cool! When she MCs at live shows, she always shares some wise words at the end. It's really amazing!
I'm Haruno Kiina. My best feature is probably my eyelashes. I'm pretty good at studying and enjoy the process of accomplishing something. Well, I've been called "
azatoi
??" It's not something I'm really aware of... But I hope you can witness this characteristic at one of our live shows (lol)!
- Instagram:
@haruno_kiina_official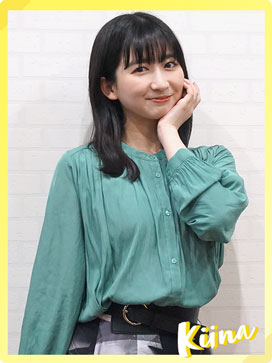 Seta Sakura / 瀬田さくら
\BATTEN GIRLS Official Supporter Haruno Kiina introduces us to Seta Sakura/

Sakura's look is gorgeous! She is beautiful! She might feign indifference but she can talk about her favorite anime and games at a tremendous speed with a big smile on her face! It's fun to witness! Her eyes sparkle when she sees delicious food. She's so cute... You feel a desire to give her lots of food!
Hi, my name is Seta Sakura. I love games and anime! Something you need to know about me is how much I love food. I think that going out and enjoying delicious food is total bliss! Recently, I started using TikTok. I'm hoping to introduce people to all the delicious kinds of food you can find in Kyushu!
- Instagram:
@seta_sakura_official
- TikTok:
@seta_sakura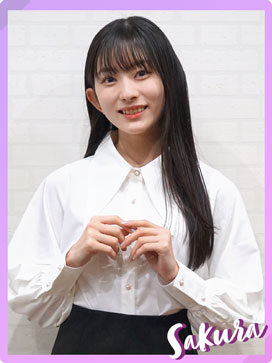 Aoi Rirua / 蒼井りるあ
\A potato enthusiast! Dance leader Kiyama Ai introduces us to Aoi Rirua/

Rirua is super cute and always tries her best. It's sweet to see her trying to finish things one by one when she encounters something she can't do! Whenever I look at all the members on the stage, Rirua always smiles back at me! She really helps calm me down!
Hi, I'm Aoi Rirua! I love cute kawaii things♡ I think my smile is one of my best qualities. I think if you've trained as a dancer, smiling becomes second nature. I want to make everyone smile with my pink cheers!
- Instagram:
@aoi_rirua_official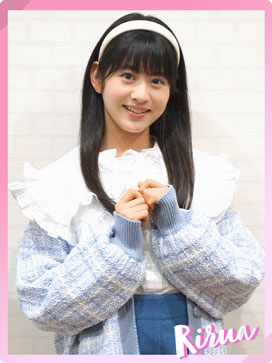 Yanagi Miyu / 柳美舞
\An MC who has a black belt in karate but a white belt when it comes to talking... Ueda Riko introduces us to Yanagi Miyu/

It's been a little over one year since Miyu joined us. Her nerves have settled and she is absolutely amazing! Her singing and dancing is so powerful. Sometimes when you hear her sing, it's like... "Wow... Where does that voice come from?" Miyu sometimes mischievously sneaks up on other members of the group from behind. Those are the moments when you remember she is the youngest one here (lol)!
I'm Yanagi Miyu and my hobby is collecting cat items♡ I'm the shortest member of the group but I'm working hard to deliver strong vocal and dance performances!
- Instagram:
@yanagi_miyu_official