"COSPRIZE," the biggest studio dedicated to cosplay in Thailand, has now opened!

14 different backdrops/studios for cosplayers to enjoy to their heart's content!
"COSPRIZE," a studio dedicated to cosplay, opened in the Airport Link Makkah San Station premises on 1st July 2016. On the first day they held a media reception, which was attended by Thai and Japanese media outlets. Celebrations to mark the opening of the venue continued on to the next day, with a general reception that had over 200 people in attendance, including famous Thai cosplayers, invited cosplayers, general guests and photographers, taking place. It proved to be a huge success!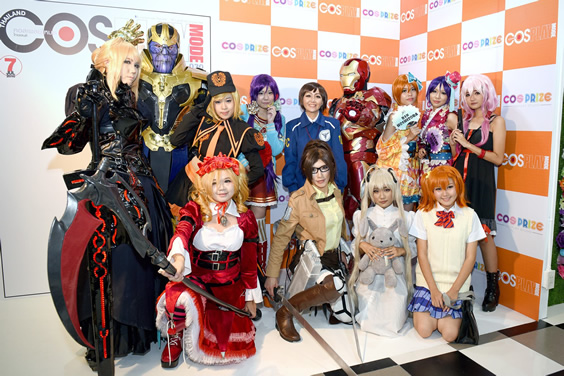 Featuring 14 different backdrops/studios, including a gothic room, a shiro-haikyo (white ruins) set design, a Japanese-style room, a traditional Japanese garden, a jail and a stage for an idol performer, as well as 30 female locker rooms, all across a floor span that exceeds 300 square meters, this huge studio, which specializes in all things cosplay, is the biggest of its kind in Thailand. In this type of place you see so many people immerse themselves in photo-shoots and totally lose track of time. Some of the most popular situations, or settings that cosplayers go for include Japanese-style rooms, classrooms and backdrops that are completely white.
Let's take a closer look at the themes of the 14 charming backdrops/studios that cosplayers can choose from!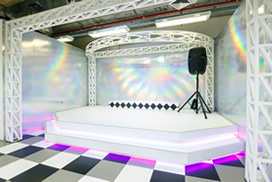 A stage for an idol performer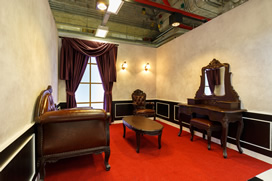 Gothic room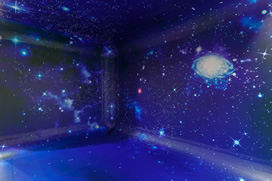 Space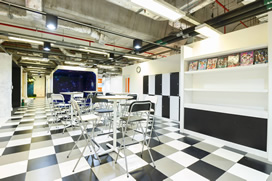 Lounge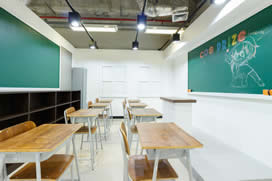 Classroom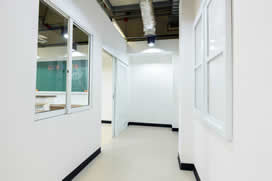 School corridor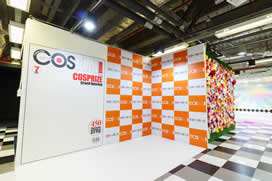 Booth (available for limited time only)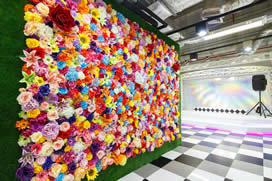 Wall of flowers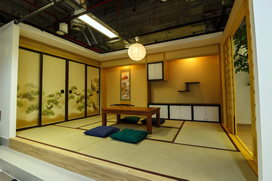 Japanese-style room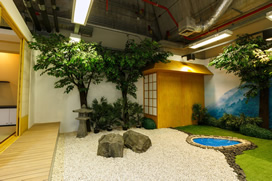 Traditional Japanese garden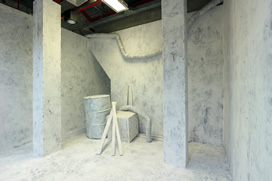 shiro-haikyo (white ruins)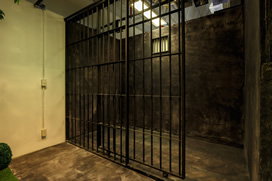 Jail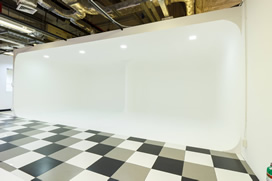 White background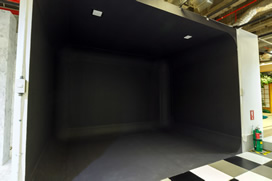 Black background
"COSPRIZE" introduction video!
Makoto Shigeno, COSPRIZE CEO, commented that "looking forward, we plan to develop and expand, hold workshops, and really increase maintenance on the studio, while at the same time taking on board the opinions of our customers. We want this studio to be alive and constantly progressing. As far as the fee is concerned, we want people to be able to use 'COSPRIZE' easily without having to worry, so we'll be keeping the price (of using the facility) in check. We want this to be a place where the concept of Cool Japan can really take root, somewhere that otakus in Thailand can stop by anytime, as well as a venue that allows people to come together and enjoy themselves."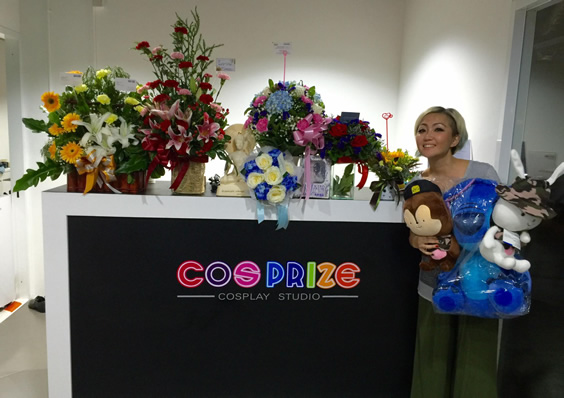 Here is Makoto Shigeno, CEO of Orinos BKK, the company that runs COZPRIZE.
This newly built fun and exciting hotspot in Thailand is not only a must for Thai cosplayers, but also a great place to visit for cosplayers from anywhere in the world. Next time you are in Thailand, make sure to stop by! (Editorial Dept.: Sassy)
Cosplay Studio "COSPRIZE"
- Opening hours: 10:00‐22:00 (These are the hours set for the studios first two months in business. Opening hours for September onwards are yet to be decided.)
- Address: AIRPORT RAIL LINK Makkasan Station (Room No MAS CR14B - 20B) 1 Asok - Din Daeng Rd, Makkasan Ratchathevi BANGKOK THAILAND 10400
- Telephone number: 0-2134-9645
- Closed: First Monday of every month (If the first Monday is a national holiday the studio will instead be closed on the first Tuesday of the month)
- Fee (Weekdays):
3 hours-400 baht per person
5 hours-600 baht per person
Full day-900 baht per person
- Fee (Weekends and national holidays):
3 hours-600 baht per person
5 hours-900 baht per person
Full day-1400 baht per person
- Facebook:
https://m.facebook.com/COSPRIZE/
Related Articles