Results from the "World Cosplay Summit, Japanese Preliminary!" The representatives for Japan at this year's WCS will be…

Having advanced through the Kyuhsu qualifiers, it has now been decided that team "horizon" will be among the cosplayers representating Japan!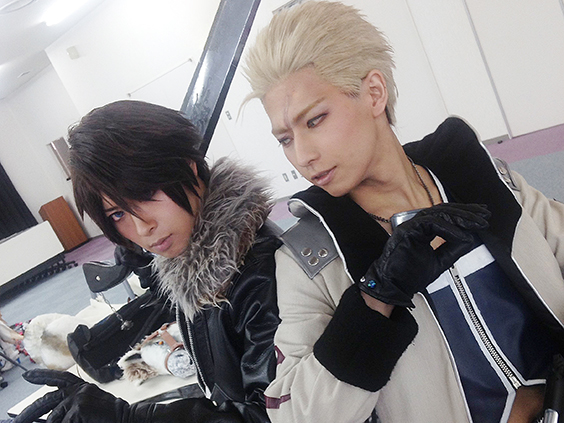 Team "horizon." Sky★Re (left) and Yuki Narumi (right)
The "World Cosplay Summit 2016" will be a huge cosplay event with participants from 30 countries and regions across the globe due to be in involved! The event is fast upon us and with things set to kick off on 30th July, the "World Cosplay Summit 2016, Japanese Preliminary" was held in Tokyo on 29th May. The battle to secure a place as Japan's representative was intense and too close to call. The 5 acts competing were the winners from the Kyushu, Kansai, Chubu, and Kanto qualifying rounds, as well as one team who were selected through a web vote. Having delivered a performance of the highest quality, the duo known as "horizon." were chosen to represent Japan at the competition. And asianbeat wanted to be among the first to say a huge congratulations!
This year was the first time that the "World Cosplay Summit, Kyushu Qualifying Round" was held. Team "horizon.," a pair of top male cosplayers, advanced with a winning performance that saw them appear as Squall and Seifer from "Final Fantasy VIII." We caught up with them to find out about how they're doing and what aspects of the "WCS2016" they're most excited about!
I want us to win, as representatives of Japan!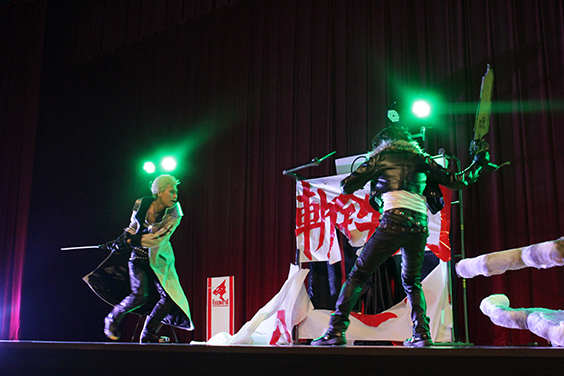 asianbeat (hereafter referred to as ab): Congratulations on being chosen as Japanese representatives for the WCS! You advanced through the first ever Kyushu qualifying rounds (this was the first year that there was a preliminary round held in Kyushu) and have now won the right to represent Japan. How are you feeling now that the Japanese qualifying round has finished?

Team "horizon." Sky★Re (referred to below as Sky★Re):
Well, the quality of all the competitors at the first preliminary round and the Japanese qualifying stage was so high, I felt quite nervous. I really felt the pressure of sharing the stage with modelling artists and cosplayers who I admire during the final preliminary round. But, we have friends that we've had a great time cosplaying with, as well as those who have really supported us back in Kyushu. And there's also our family, who not only give us their support, but also don't complain when we make our costumes at home. It's thanks to them we were able to make it through!
Team "horizon." Yuki Narumi (Hereafter referred to as Narumi):
In a word… "Ecstatic!" We were able to showcase our cosplay performance in front of so many people! But at the same time, there's another side to this sense of excitement and joy. We are not just performing for ourselves anymore, having competed with so many other teams throughout the country, we are now representing Japanese cosplayers and carrying out that responsibility does make me feel a little bit anxious.
ab: WCS 2016 finally kicks off next month on July 30th, what aspect of the competition are you most excited about?

Sky★Re:
I want us to win, as representatives of Japan! But also, as the host nation of a worldwide competition, I hope that the participants from all the different countries can experience the hospitality of Japan, I want to lend my support so that everyone can really enjoy Japan!
Narumi:
I guess it's the same for Sky★Re, but I really want to bring the championship back home to Japan! When you first start cosplaying it's so fun, so more than anything I really want the representatives (competitors) from all over the world to share the joy of cosplay with all the participants at the venue. But thinking about the venue for the event, and the amount of participants there will be in attendance, I'm not sure there will be enough of us (cosplay competitors) to go round (lol)!
ab: At the summit there will be lots of teams participating (who have been chosen) from overseas, what is your impression of the cosplayers from abroad?

Sky★Re:
There are fabulous cosplayers from all around the world. I just find it so much fun to actually get to meet characters from my favorite games and novels. When I think about the time and effort that goes into the costumes alone… It would be enough to tear my hair out! I can't get my head around it! I feel like I want to go up to them and ask "how did you make all of this?" or just say "wow! This is incredible!"
Narumi:
There are teams from countries and regions that surprise you with their costumes, those whose performances are filled with action, as well as others who really specialize in entertaining the audience…
The aspect of the cosplay performance that is focused on really varies from team to team, so you can't really generalize, but I find that there is something I love in the performances from all the different places around the world.
ab: The quality of your make-up you have used and the costumes you put together in order to become Squall and Seifer, the main characters from "Final Fantasy VIII," is truly remarkable. Are there any parts of your outfit that you are particularly excited about, or anything in particular that you would like fans to keep an eye out for?

Sky★Re:
With regards to our outfits, we really put a lot of energy and care into making them. For example, we thought to ourselves, what sort of materials Squall and Seifer would choose for their outfits and how they would wear them if they were here in this world, and we really committed to assembling something that would match the image that Nomura and Amano had for the characters they developed. We tried to be as detailed as possible; we were really committed to getting the color of the scabs right, just like the make-up techniques you use at Halloween, and spent time getting the texture accurate, so please keep an eye out for them!
Narumi:
The whole thing is 150 seconds (the length of time an act is given for their performance), so we've really tried our best to make every aspect of it as special as possible.
ab: Finally, do you have a message or any thoughts you would like to share with our asianbeat readers and cosplay fans around the world?

Sky★Re:
Creating something that you love with your own hands… I find that to be one of the most charming and appealing aspects of cosplay! If there are people out there who have never tried cosplaying before but are interested in it, I would really recommend challenging yourself and giving it a try, even if it's only once! If you go to a cosplay shop like ANIMATE, you can buy everything that you need, including an outfit and a wig, but it's also really fun to try putting a costume together yourself! The joy of discovering new characters is something that I feel is really spreading!
Narumi:
I guess just to enjoy cosplay and be mindful of the etiquette, right? That's because cosplay doesn't draw any distinctions (between people). Since becoming the representative of Japan, I haven't changed my perspective on life or people, I'm just one of the cosplayers. When I have the chance to meet other cosplayers we'll have a photograph taken together, and exchange cards. And I have been able to have enjoyable, meaningful exchanges with like-minded people! I'm really going to do my best and give everything I have at the upcoming summit. We would really appreciate your support, so please get behind us!
ab: Thank you so much!
The opening of the "World Cosplay Summit 2016" is upon us! This is one of the world's biggest cosplay events. The competition garners a great deal of attention from overseas and we cannot wait to see the Fukuoka-based team "horizon." soar into action!
The first ever "World Cosplay Summit, Kyushu Qualifying Round" took place at the "Kitakysuhu Pop Culture Festival 2015," in collaboration with Kitakyushu City and Aruaru City. You can find out more about the event
here!
(Editorial Dept.: Gon)
World Cosplay Summit 2016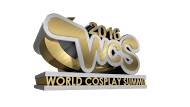 About World Cosplay Summit
The World Cosplay Summit is an international cosplay event that is held every summer in Nagoya. Whilst aiming to bring together and facilitate exchange between cosplayers who love Japanese anime and manga from all over the world, the summit also hosts various events, such as the "World Cosplay Championship," which is held to determine the best cosplayer in the world, as well as a cosplay parade. At main venue (Oasis 21) for last year's event there was 248,000 people in attendance.
- Period: Saturday 30th July to Sunday 7th August 2016
- Number of participating countries and regions: 30
- Official website:
http://www.worldcosplaysummit.jp/
- Organizer: World Cosplay Summit Executive Committee
Related Articles

External Links