"MONSTER HUNTER" Movie: A live-action film produced by Hollywood based on popular Japanese video game! To be released in Japan on 26 March!

Can't stop staring at the lively and powerful creatures!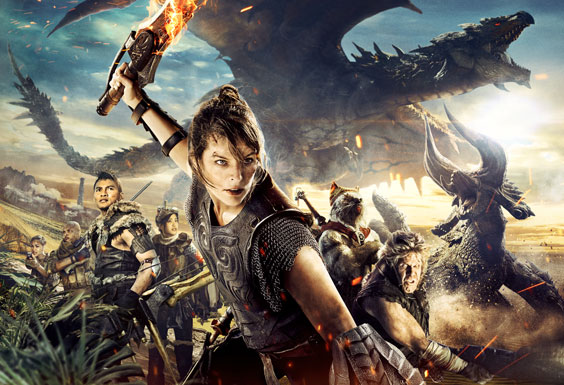 "MONSTER HUNTER" is a hunting action game in which a hunter (the player) is tasked with fighting against monsters in great landscapes. The first live-action adaptation for this world-famous blockbuster game that has been sold over 66 million units was made by Hollywood, and will finally be released in Japan on 26 March (Friday)! The live action movie of survival horror game "BIOHAZARD (Resident Evil)" was directed by Paul W. S. Anderson, and Milla Jovovich placed as the leading role. Now in the MONSTER HUNTER movie, we will be able to see the two working together again! The story follows the main character Artemis (Milla Jovovich) and the corps led by her, who are caught in a huge sandstorm and face life-and-death battles with huge monsters in an unknown world.
Heart's pounding fast when Diablos is approaching after raising the dust...!!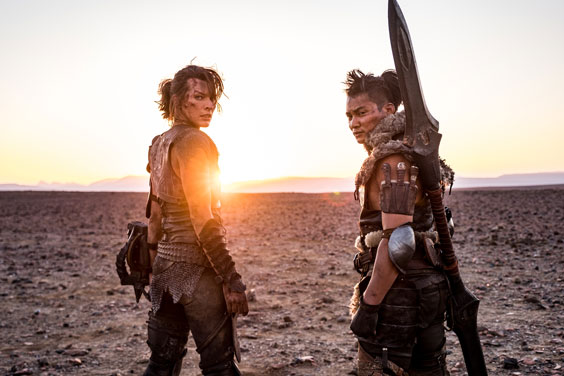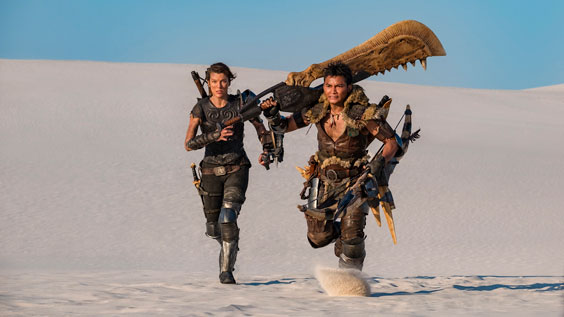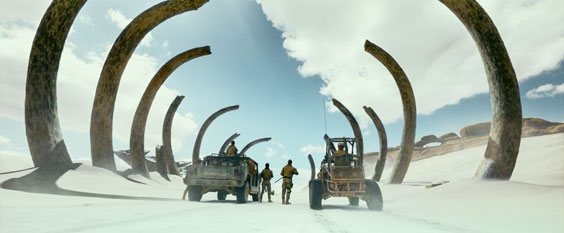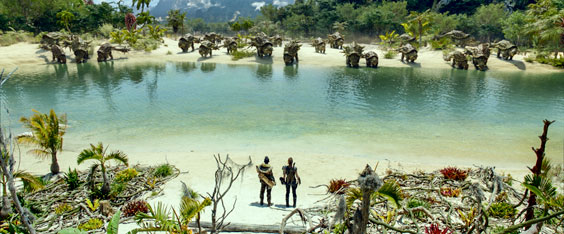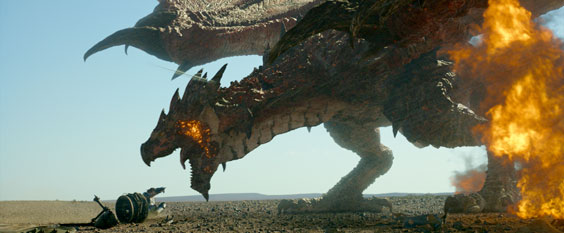 Thanks to the best VFX used in the production, the two monsters, Diablos and Rathalos, look unbelievably real and almost every detail on the hunter equipment and weapons are amazingly reproduced! There are so many excitements that will tickle the fans' hearts! Also, the reason why the location looks as impressive as in the game is that it was not a CG, but was actually filmed at in an unexplored region of South Africa! Known for being a big fan of the game "MONSTER HUNTER", which is also why we are able to feel Paul W. S. Anderson's passion and witness his high demand in the film. The Japanese dubbed version includes cast such as Matsuzaka Tori, Otsuka Akio, Sugita Tomokazu, Nakamura Yuichi, Hanae Natsuki. In addition to normal 2D screenings, it will also be available in IMAX 3D and 4DX. It is a must to watch this amazing piece at the cinema, as the overwhelming and thrilling scenes make you feel so real, that you could even feel the breathing of monsters! Worth mentioning, on the same day the movie is released, the game series will launch its latest version "MONSTER HUNTER RISE"! Stay tuned to "MONSTER HUNTER"! (Editorial Dept.: Gon)

The "meat cooking" scene should be familiar to "MONSTER HUNTER" fans!
Behind the scenes!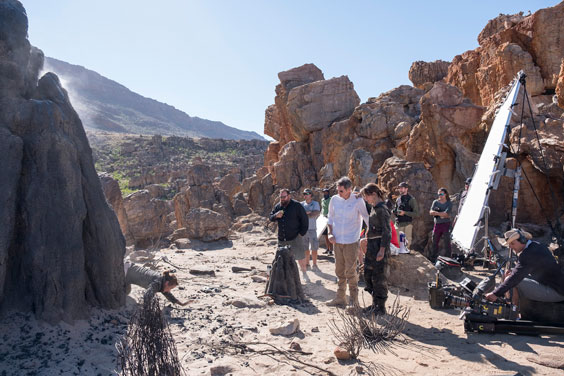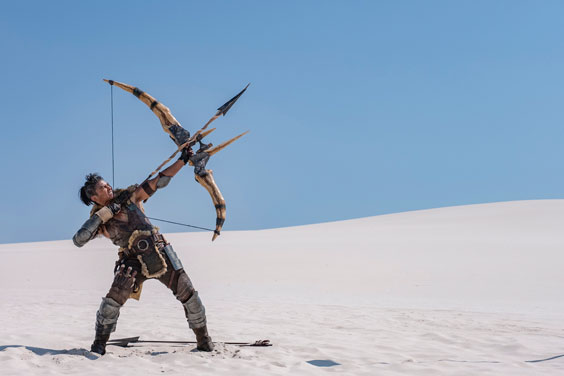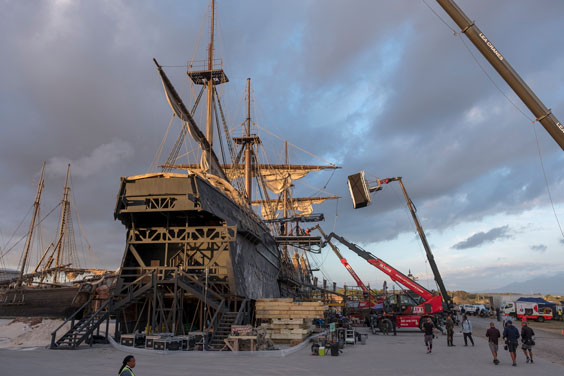 PRESENT!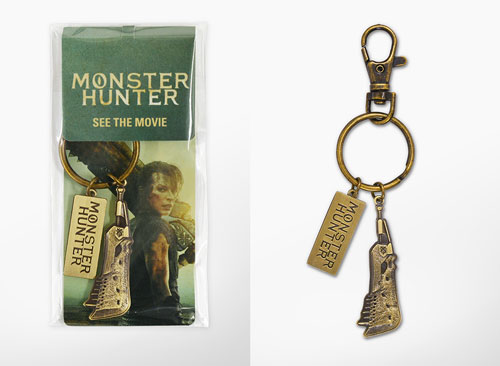 Celebrating the release of the "MONSTER HUNTER" movie, we are giving away official merchandise ― Great Sword key holder ― for 3 lucky winners! Let's join the lucky draw!
[Application Period]
Friday 12th March 2021 - Sunday 11th April 2021 (JST)
[Winner to be announced on]
Wednesday 14th April 2021 (JST)
The application period is now over. Thank you!The lucky winners are...ยุ sanนราธิป หะยียาแม sanりんご san
(Please note, winners will receive an email directly from asianbeat. If you don not reply with a confirmation message within a week, you application will become invalid and you will not be able to claim your prize.)
INFORMATION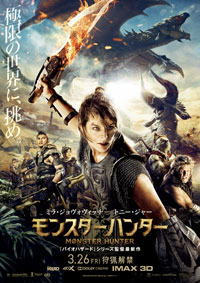 MONSTER HUNTER Movie
- Release date (Japan): Friday 26th March 2021
[Staff / Cast]
- Screenplay / directed by: Paul W. S. Anderson
- Cast
Milla Jovovich, Tony Jaa, TI Harris, Meagan Good, Diego Boneta, Josh Helman, Jin Au-Yeung, Yamazaki Hirona and Ron Perlman
- Japanese Version / Voices: Honda Takako, Matsuzaka Tori, Otsuka Akio, Sugita Tomokazu, Miyano Mamoru, Inoue Marina, Nakamura Yuichi, Hanae Natsuki
- Original Story: "MONSTER HUNTER" (CAPCOM) / Production companies: Constantin Film, Tencent Pictures, TOHO
Distributed by: TOHO-TOWA PICTURES
- Official Website (Japanese ver.):
https://monsterhunter-movie.jp/
- Twitter:
@MHMovie_JP
- Facebook:
@MHMovie.JP
- Instagram:
@mhmovie_jp
---
- CAPCOM: MONSTER HUNTER Series Official Website:
https://www.monsterhunter.com/ja/
© 2020 Constantin Film Produktion GmbH
© Constantin Film Verleih GmbH
Related Articles