Summer Comic Market Report by Expert, MISAMISA!! (1/10)

Summer Comiket is HOT! (and I don't just mean the temperature!)
Comiket, otherwise known as Comic Market, is Japan's largest self-published comic book fair, held twice a year. The summer fair this year (Comiket 80) ran for three days, from August 12-14, at Tokyo's Big Sight venue. This time around the total number of visitors over the three days were somewhere around 540,000!
On the first day of the event (August 12th) most of the booths set up were of focused on Hetalia and comics of the JUMP variety. The Hetalia booth in particular had a massive lineup of girls. However, the booth to draw the biggest crowd that day was the company booth for the manga, "We Still Don't Know the Name of the Flower We Saw That Day," aka "Ano Hana." Hoards of people had to wait outside under the blazing sun and you could see a lot of them applying cooling pads to their necks and such just trying to survive the intense heat. But that's what Comiket is all about! I reassured myself as I went to join the line, but after becoming aware of just how many people were in that line my previous reassurance soon gave way to resignation and I gave up…

The second day of the event, labeled "Toho Project Day," was heavily focused on Vocaloid and Toho Project (or Project Shrine Maiden) and received a massive turnout with cosplayers of the Toho Project characters in abundance. There were a number of amateur Vocaloid singers who often post their own works on Nico Nico Douga (under the 'utattemita' category') with their own sales booths set up – and with massive queues of female fans mind you! There was even one girl who told me she attended Comiket for the first time just so she could buy one of those CDs!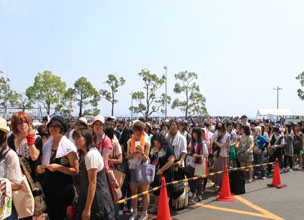 Check out the crowds!! Nothing but people on the horizon!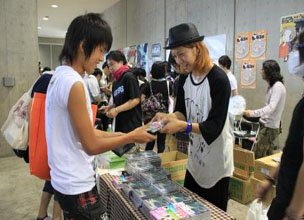 One the artists who posts works on Nico Douga selling his own CDs.
The theme of the third day was all about production, originality and history with a lot of professional manga artists and illustrators in attendance displaying their works.
Over these three days I got to catch up with some of my foreign friends (as many foreigners come from overseas to attend the event), I sought out the items I wanted to buy, waited in lines, poured sweat, felt that feeling of elation when you finally get your hands on the item you wanted; it was a completely worthwhile experience full of priceless memories. Summer Comiket is the greatest!!
I also have an in depth, behind the scenes, summer Comiket special report, "
Let's go to Comiket!
" coming out real soon! Don't miss it!★
(Article by asianbeat's Tokyo correspondent – Misamisa)
Summer Comiket 2011 Photo Report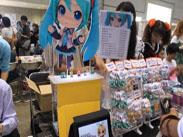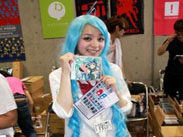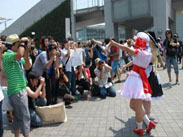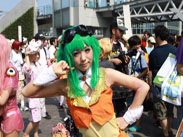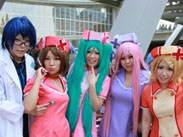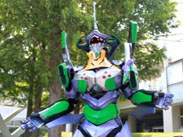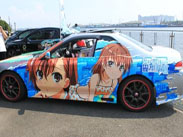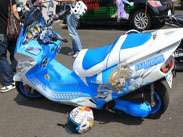 For larger or whole images, please take a look at the next pages. From next page, it will automatically go to next photo when you click the photos.
Related Articles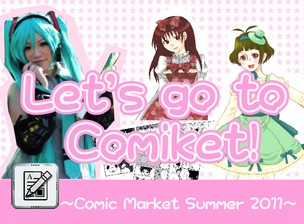 Profile - Misamisa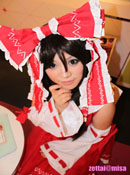 ●Chief editor of the free magazine "COOL JAPAN mag!";
●Self-proclaimed otaku;
●Cosplayer; and,
●Hypermedia university student.
Misamisa Blog★
,
FACEBOOK
,
Twitter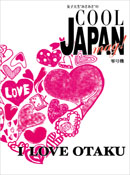 "COOL JAPAN mag!" brings you all the latest on what's creating buzz on the net and is a resource on all things Japanese pop-culture! We're currently distributing to Harajuku (Japan), Hong Kong, Taiwai, Singapore and Paris.
For our test run issue I infiltrated Nico Douga headquarters for some info sourcing and also conducted interviews with popular Nico Dou community members Kettaro and Shounen T, as well as jpop culture evangelist, Takamasa Sakurai! The reviews were all positive and the mag has the go ahead to continue! So stay tuned for our first issue, coming soon!!