"Murasakibara" and "Akashi" New Additions to the "Kuroko no Basuke" Perfume Range

Perfume of THE BASKETBALL WHICH KUROKO PLAYS
"Perfume of THE BASKETBALL WHICH KUROKO PLAYS" is a perfume range based on characters of the popular manga series "Kuroko no Basuke (Kuroko's Basketball)" (created by Fujimaki Tadatoshi), and the latest character scents to feature in the range have been announced.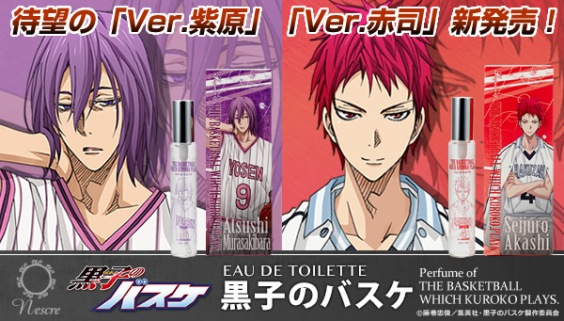 The two new additions to the perfume range are the "Murasakibara" and "Akashi" versions. Price: 3675 Yen (tax incl. Excluding postage.)
Musasakibara Ver. is with a refreshing fragrance of lime and lemon, while Akashi Ver. has the original scent of black pepper and herbs.
Other scents in the "Kuroko no Basuke" perfume series include "Kuroko," "Kagami," "Kise," "Midorima," and "Aomine." However, "Kuroko," "Kagami" and "Kise" have already completely sold out.
Products can be purchased via Bandai's official shopping site, Premium Bandai.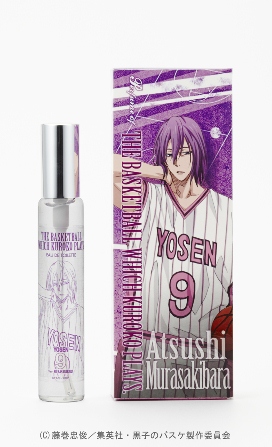 Related Articles