Spectacularly bringing to life the warriors of ancient times, Sengoku BASARA 4 takes to the stage in Fukuoka!(1/2)

Brimming with personality, the action packed sengoku warriors are here!
The "Sengoku BASARA" series is an action game of warring states that unfolds in the Sengoku period of Japan's history. The series has been made into anime, stage show and now into an surprisingly popular musical by the Takarazuka Revue.
After the positive response following the release of the latest "Sengoku BASARA 4" game in January 2014 planning for a stage show version began. This time we're introducing the theatrical version of Sengoku BASARA 4 which kicked off in Tokyo on October 31. It will make its way to Fukuoka for a run from November 22 (Sat) until November 24 (Mon) at Fukuoka's Canal City Theater.
The cast is headed up by Seijiro Nakamura (as Mitsunari Ishida) and Yusuke Hirose (as Ieyasu Tokugawa) of the Sekigahara battle site with a following of new characters from the "Sengoku BASARA 4"! Keisuke Kato plays Sakon Shima and Ray Fujita plays Katsuie Shibata. As for their enemies, Kousei Amano plays Yoshiteru Ashikaga, Daichi Yamaguchi is signing up as Masamune Date and from the previous title Ryunosuke Matsumura will make an impressive appearance as Yukimura Sanada. Tomokazu Yoshida (as Kojūrō Katakura) and Yojiro Murata (as Sasuke Sarutobi) make up the series' regulars providing an impressive roster for this unmissable performance.
This performance sees 4 members of the cast graduating including the extremely popular Seijiro Nakamura from Fukuoka who plays Mitsunari Ishida. We'd like to introduce this stage show to fans of BASARA as well as history fans, ancient samurai warrior fans and traditional Japanese armour fans! As the well known sengoku warriors brilliantly shine on stage take the chance to see the show and feast your eyes on their daring feats! (Editorial Dep't.: Gon)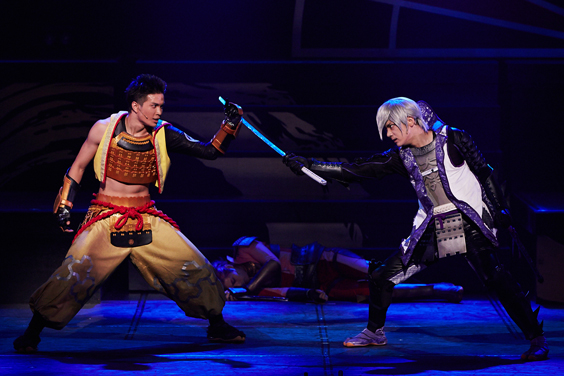 ▲You will be drawn into their realistic performance!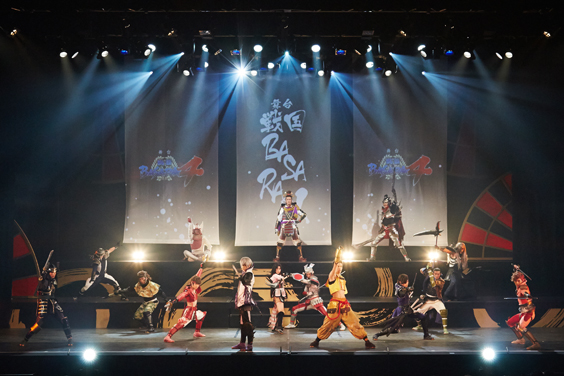 ▲Various teams take to the stage. Look at that power!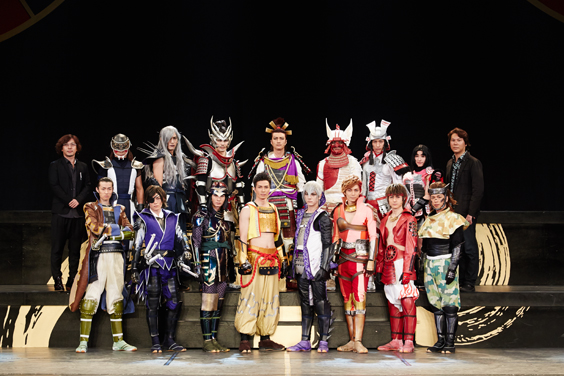 ▲The cast clad in their elaborate costumes!
Stage Show "Sengoku BASARA4"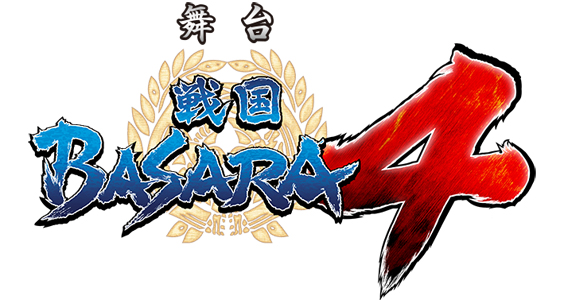 [Schedule]
<Tokyo>
Date:Fri. October 31, 2014 to Sun. November 9, 2014 [Total: 14 Stage shows]
Venue:TOKYO DOME CITY HALL
<Fukuoka>
Date:Sat. Novenber 22, 2014 to Mon. November 24, 2014 [Total: 4 Stage shows]
Venue:Canal City Theater.
<Osaka>
Date:Thurs. November 27, 2014 to Sun. November 30, 2014 [Total: 5 Stage shows]
Venue:Morinomiya Piloti Hall
<Nagoya>
Date:Fri. December 5, 2014 to Sun. December 7, 2014 [Total: 4 Stage Shows]
Venue:Chunichi Theatre
[Admission] All seats reserved, advance ticket 7,400 yen (tax included)
[General Ticket Sales] Available now
[Staff]
Production Director and Choreographer: Daisuke Nishida
Original Work: CAPCOM ("Sengoku BASARA" Series)
Original Work Supervisor: Hiroyuki Kobayashi (CAPCOM), Makoto Yamamoto (CAPCOM)
Scenario Collaboration: Izduru Matsuno
Executive Producer: Masaru Misumi
Producer: Takanori Shimoura  Hideki Toku
Theatrical Producer: Yosuke Sakaki
Associate Producer: Shuji Ishii
Special Support: JTB Corporate Sales Inc.
Production: DAIS ENTERTAINMENT, Office ENDLESS
Sponsors: DAIS ENTERTAINMENT, Entertainment Plus Inc., Canal City Theater (Fukuoka Performance), The Chunichi Shimbun (Nagoya Performance)
(C)CAPCOM CO., LTD. 2013, 2014 ALL RIGHTS RESERVED.
External Links
PRESENTS
All the info. on asianbeat's present campaign!
* "A local specialty set discovered during the trip to Tagawa Area giveaway! Apply by Mon. 11 Jan. 2021 (JST)!