asianbeat was in Korea for the JEJU ANIME FESTA!

A roaring success! Exclusive interviews from "JEJU ANIME FESTA!"
On Sunday 31 May, the "JEJU ANIME FESTA" was held in Jeju Island, Korea. asianbeat was there to run a booth and cover all the excitement from the event! For further information on the "JEJU ANIME FESTA" check out our photo report, which will be posting soon! And in the meantime please have a read through of our brief overview of what went down!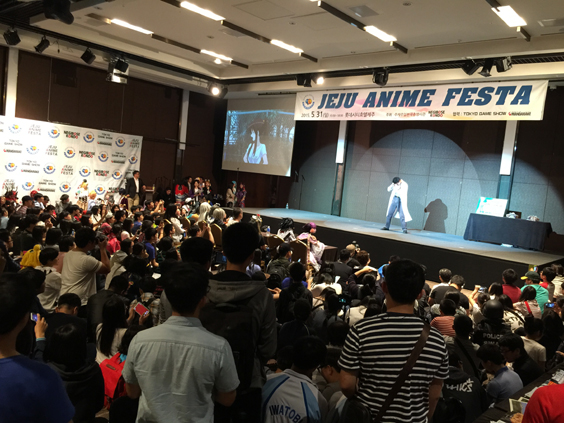 Filled with huge crowds of young guests, and with quiz contests, as well as cosplay competitions taking place, there was so much happening in the venue, you could hardly move!
There was all kinds going on at the event, including guest appearances from the likes of Akira Itsuki, Kisakiurumi, AHO, LALA, MON and STAY. There was also a photography event and all kinds of goods on sale! There was also a corner at the event where visitors could get up-close to their favorite cosplayers. And it goes without saying that there was a number of fans in tears, flooded with emotion at having the chance to see their idols in the flesh!
asianbeat was able to get exclusive interviews with guest cosplayers, Akira Itsuki, AHO and MON!! All of which we will be bringing you shortly!! We also have signed prizes to give away to our readers, so be sure to check it out!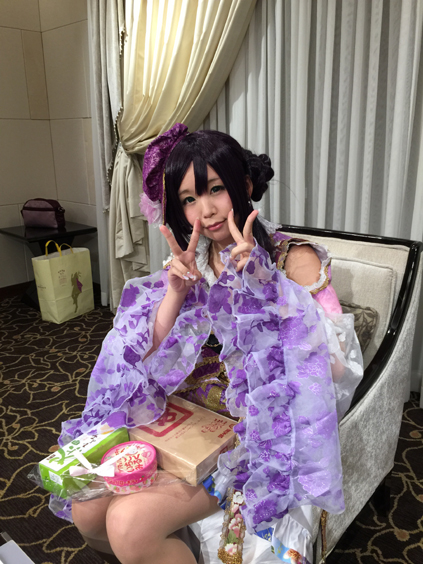 I was very moved by her polite demeanor, thank you Akira!
The asianbeat booth was a great success!
Our asianbeat clear files went down a treat with visitors and had quickly all been snapped up!
We will soon be bringing you a report of cosplayers who stopped by the asianbeat booth, so please check it out and enjoy! (Editorial Dep't.: 93a)
External Links