"ONE PIECE FILM GOLD Canal Splash!" is hitting Canal City Hakata!

All kinds of things in Canal City Hakata that will be "ONE PIECE" inspired!
Buzzing with the excitement of live music and performances is commonplace for Canal City Hakata and this summer will be no different, with the "Sun Plaza Stage" playing home to "Canal Splash" again.
Having fun splashing in the fountain and getting sprayed by water are experiences that are now summer traditions for people visiting Canal City Hakata! This year a special collaboration is taking place to mark the public release of the film "ONE PIECE FILM GOLD," which officially comes out on Saturday 23rd July!
For a limited time only, from Saturday 23rd July to Monday 15th August, "Canal Splash" is linking in with the "ONE PIECE" world in order to give you a glimpse of the expedition that the "Mugiwara no Ichimi (Straw Hat Pirates) are undertaking on their journey to the "New World." From 11:00 to 18:00, every 30 minutes you will be able to experience music that has been synchronized to fit a fabulous water fountain show that sees water shoot up to heights of approximately 25 meters (maximum).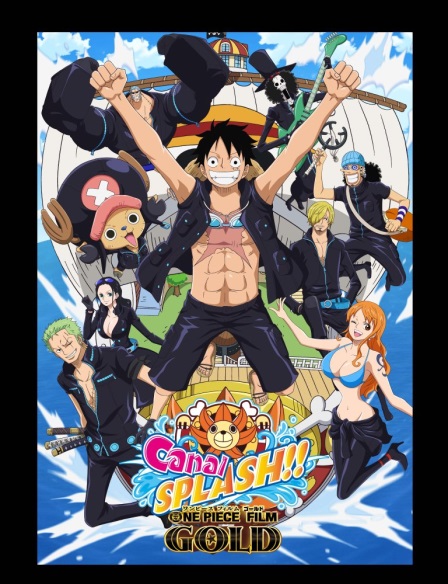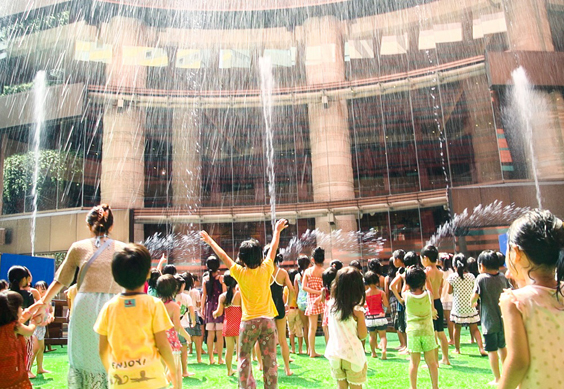 Last year's "Canal Splash"
During this time there will also be figures of the "Straw Hat Pirates" dotted around Canal City, Hakata dressed in swimsuits. It's not just the water attraction and fountain displays, this summer there all kinds of things in Canal City that will be "ONE PIECE" inspired!
This summer, the "ONE PIECE" collaboration taking place is something that you will only be able to experience in Canacl City, so make sure you go along to experience it for yourself! (Editorial Dept.: Nene)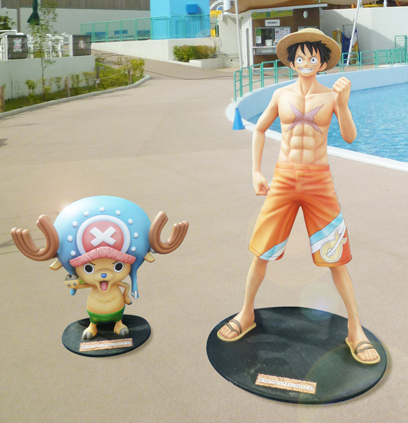 The Straw Hat Pirates will be dotted around Canal City in their swimsuits! Have fun trying to find you favorite character!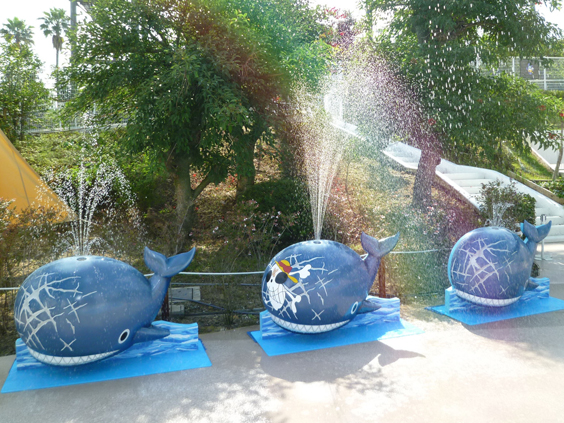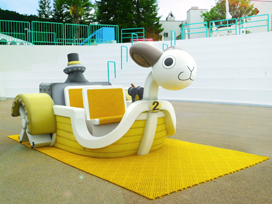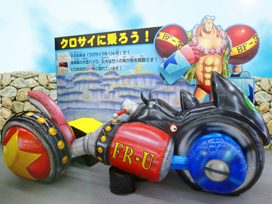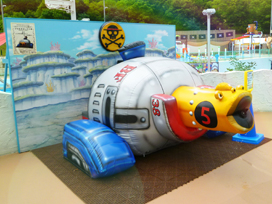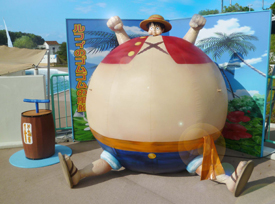 * Photographs may differ from the real figures.
ONE PIECE FILM GOLD Canal Splash!
Location: B1 Sun Plaza Stage. 1-2, Sumiyoshi, Hakata-ku, Fukuoka-shi, Fukuoka Prefecture
Periods: Saturday July 23rd to Monday August 15th 2016
Hours (fountain): 11:00 to 18:00 (* Please note: From Thursday 11th August to Monday 15th August the fountain will be on until 20:00)

Guests who get splashed or sprayed by the fountain will receive a "Nure-toku Coupon (Lucky to be Splashed Coupon)." (* Coupons will be distributed at the venue and times listed above)

(* Please note: May change or be cancelled depending on weather and other events taking place at the venue)
(c)尾田栄一郎/2016「ワンピース」製作委員会
(c)尾田栄一郎/集英社・フジテレビ・東映アニメーション
Related Articles
External Links
PRESENTS
All the info. on asianbeat's present campaign!