"Fukuoka Fair" held in Honolulu, Hawaii!(5/9)
The "Fukuoka Fair" Stage
Here are the Baba sisters, who are Yame tourism ambassadors, performing Fukuoka folk songs on the shamisen.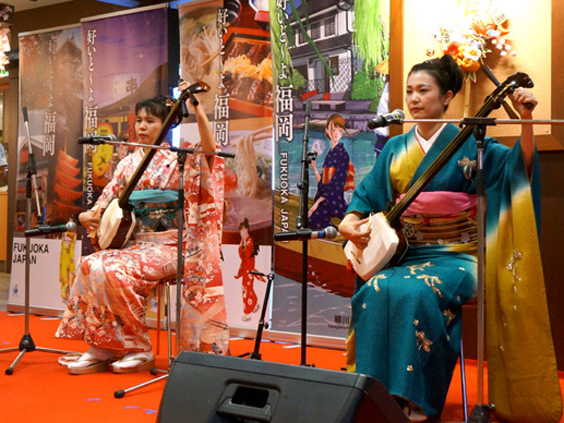 When you talk about Hawaii, the hula immediately springs to mind! Here are the members of the "Remember 3.11 Kyushu Hula Girl Caravan" performing.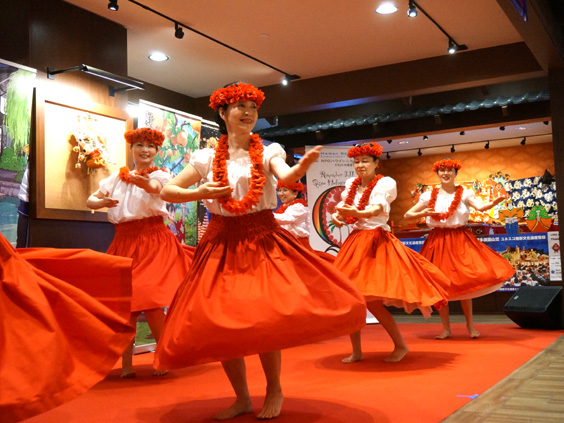 Click the image and it will automatically go to the next.