Kitakyushu Manga Museum – Now Open!

A museum that's fun for both young and old.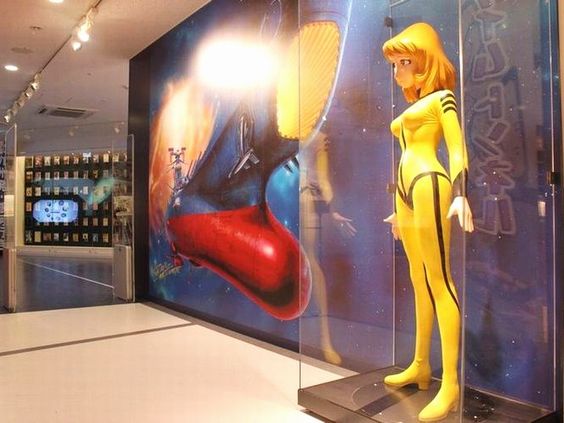 The long wait for the unveiling of the "Kita Kyushu Manga Museum" is finally over. The museum, located inside Kokura's 'Aru Aru City,' opened its doors on August 3rd 2012.
The museum is situated on the 5th and 6th floors of the building and is divided into four main zones. The "Event Corner" holds workshops where visitors can experience the fun of drawing; the "Permanent Exhibit Zone" introduces the works and history of various manga artists like Matsumoto Leiji – an artist with strong ties to the Kita Kyushu area; the "Reading Zone" houses an extensive collection of manga, ranging from classic titles to the very latest works; and finally the "Special Exhibition Room," used for exhibitions, talk-shows, concerts and various other events.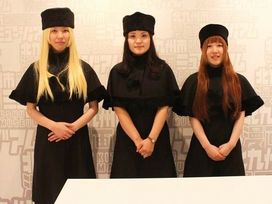 Maetel ("Galaxy Express 999") dressed staff are ready to greet you at the entrance.
Matsumoto Leiji also happens to be the curator of the museum and at the entrance you'll find staff dressed as Maetel waiting to greet you. There's so much to see here that even as I planned to keep my visit brief it still ended up taking more than an hour. There are original drawings and panels of various manga works on display and the sheer rarity of the exhibits is bound to leave you feeling satisfied. In the Reading Corner there are tens of thousands of manga available for your perusal and I'm sure once you start getting into them you could easily spend a whole day here and not even realize it. You can easily conduct searches on particular works using the facility's computers, and there are also sofas on stand-by for you to sit down, relax and enjoy your time.

From August 3rd to October 21st, the museum will hold a special "Dreams and Adventures Manga World" exhibit, showcasing works of artists with connections to Kita Kyushu city and focusing on four key themes: 'mecha,' 'sport,' 'romance' and 'battle and growth.'

I took a lot of photos during my visit but I really want you to go and experience this museum for yourself, so I'm only giving you a glimpse of what you can expect. Summer is definitely all about the great outdoors but from time to time it's fun to spend the day in the cool indoors, soaking up a bit of culture too.

Editorial Dep't. - Yasunaga
Kitakyushu Manga Museum

Revealing the brilliance of manga culture to Japan and beyond.
Walk through the world of Matsumoto Leiji, relax amongst the extensive collection of works in the reading zone, check out the special exhibits and events held at the event corner and multipurpose space, and experience the true joys of manga!
■Address:Kitakyushu-shi Kokura Kita-ku Asano 2-14-5 Aru Aru City 5F/6F
■Official Home Page (in Japanese):
http://www.ktqmm.jp