Non-stop excitement! We took a look around the Fukuoka branch of the theme park-style toy shop "Hamleys!"

NOTICE

"Hamleys Canal City Hakata Store" has closed permanently (since March 31, 2022). * All information correct as of November 2018.


London to Hakata!!! The first "Hamleys" has finally arrived in Japan!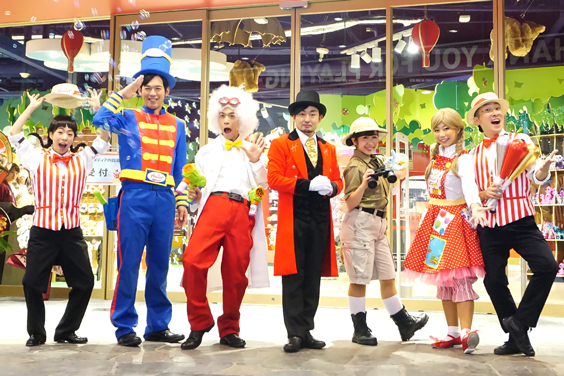 There were some friendly entertainers on hand to greet the visitors!
The famous British theme park-style toy shop "Hamleys" has arrived in Japan! There is currently only two branches in the whole of Japan; one in Yokohama (which opened on 30th November) and one in Fukuoka! Media outlets were invited to take a look around the "Hamleys Canal City Hakata Branch" on 28th November ahead of the official December 1st opening!

"Hamleys" was founded in 258 years ago, making it the oldest toy shop in the United Kingdom. Today, the store is filled with toys! But that's not all... There is also team of "demonstrators" based inside the premises to help explain how all the toys work! They who know all the products inside out, so make sure to speak to them if you have any questions. There is also a number of talented, unique "entertainers" who appear at various times throughout the day! There are so many cool attractions, the time will simply fly by!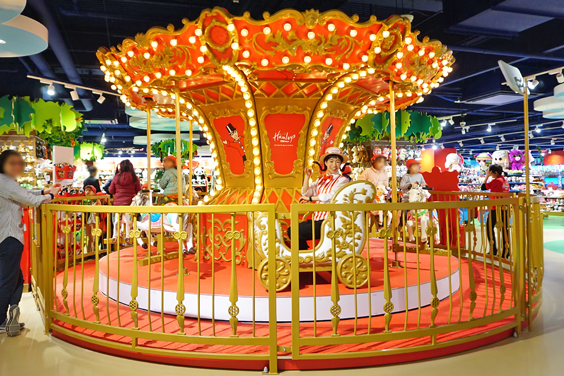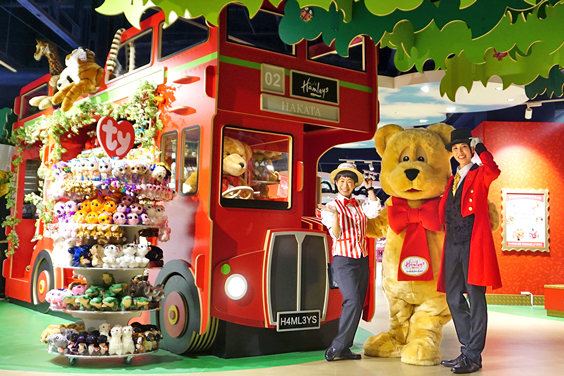 You will be struck by the large scale items on display as soon as you enter the shop! You'll definitely be impressed by the "merry-go-round" and the "double-decker" bus replica! It's almost feels like your in London! The atmosphere inside the shop is reminiscent to a theme park! Visitors can really immerse themselves in the wide selection of toys that are on sale!
There are some awesome attractions that are only on display in Fukuoka!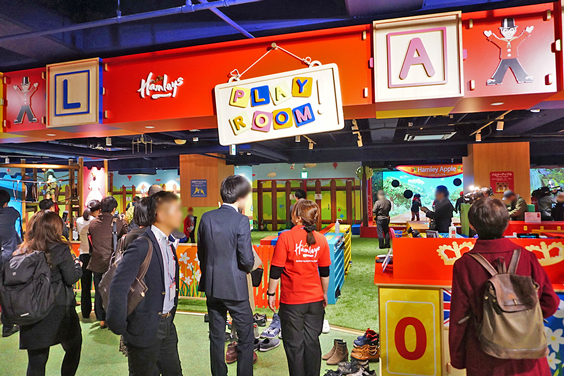 The attractions in the "Play Room" Zone make use of some of the latest digital technological developments.
Some of the eye-catching attractions on display can only be found in "Hamleys" Fukuoka branch! The premises stretch out across approximately 1,500 tsubo (around 1,500 square meters), which is almost 1.5 times the size of the Yokohama store. The "Car Racer" area gives visitors the chance to try out giant radio-controlled cars and the gaming corner! Also, make sure to check-out the "London Bus Ride," which you will not be able to find anywhere else in the world!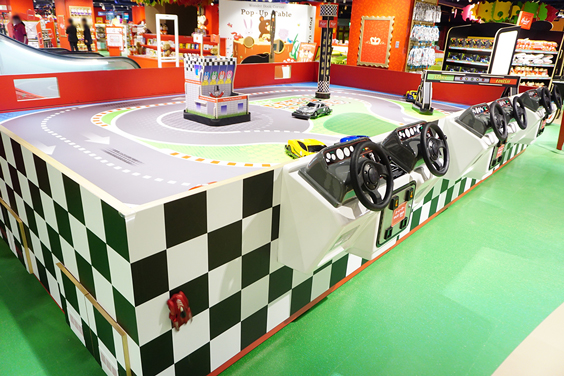 "Car Racer" zone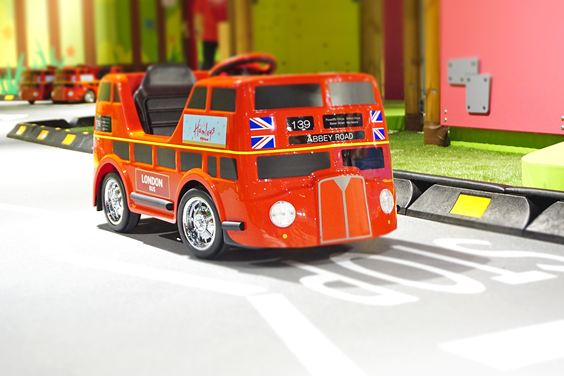 This London bus might be tiny, but it has a rather dignified appearance, don't you think?
There is an abundance of toys in stock! Visitors will have no problem finding something that captures their imagination!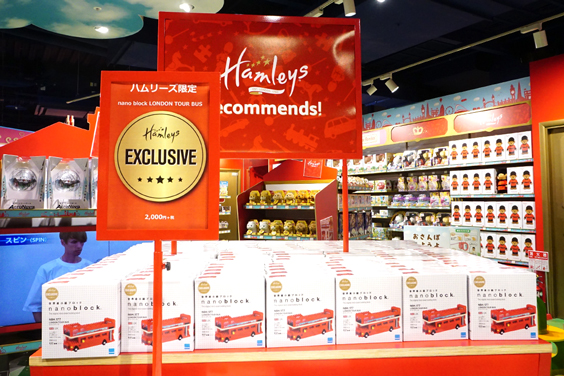 There are around 6,000 kinds of toys available inside store! In total, they stock about 100,000 items on their premises! Be sure to keep an eye out for the products that have the "Hamleys Exclusive" mark! You will only be able to get your hands on them in "Hamleys!"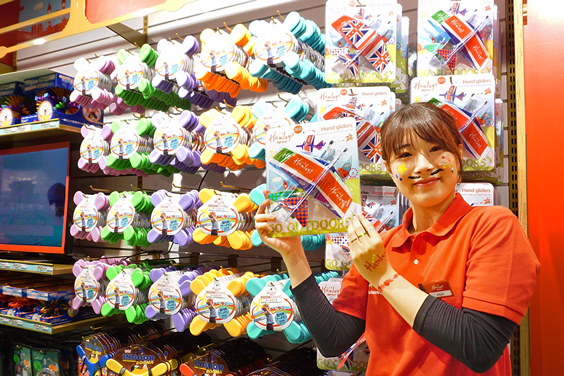 These toy "Hand Gliders" are hugely popular in England!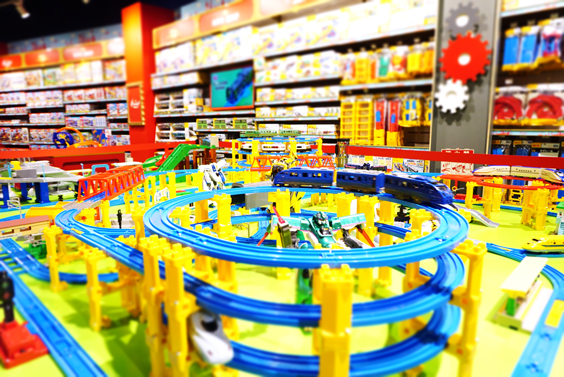 The shelves are lined with stuffed, cuddly toys!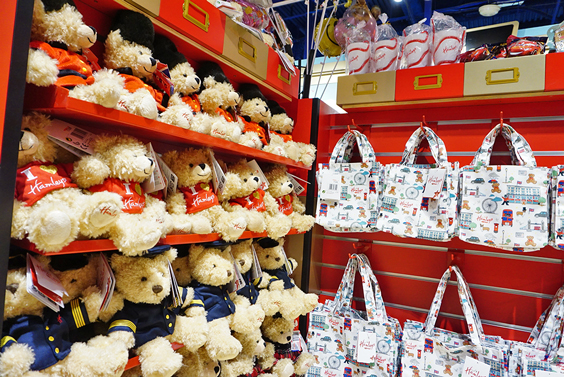 Shoppers will get the chance to meet the fluffy Hamleys' mascots, Hamley and Hattie! Teddy bear fans will love the selection of toys produced by the German company Steiff! The store does not just stock cuddly teddy bears... The shelves are lined with all kinds of stuffed, cuddly toys!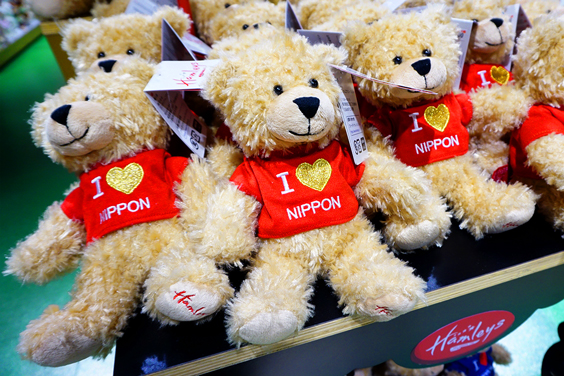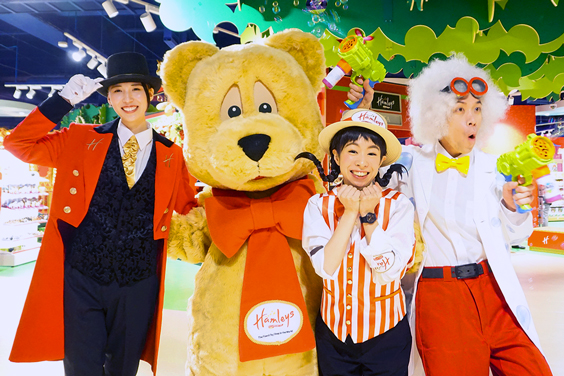 Here is Hamley with some of the entertainers!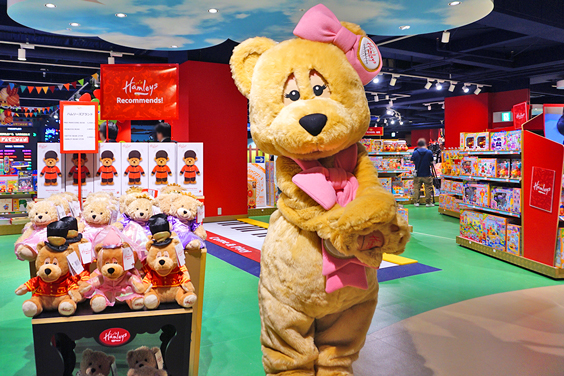 Here is Hattie posing for the camera!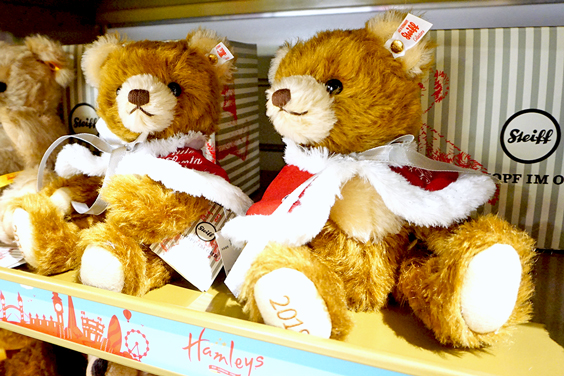 The Steiff Little Santa 2018 toys can only be found in Japan!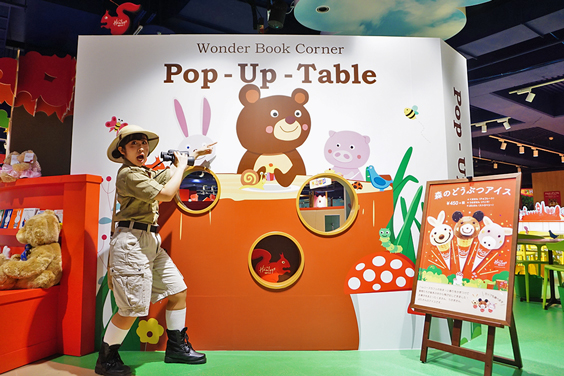 The safari explorers has an extensive knowledge about animals! It looks like one of them found a bear!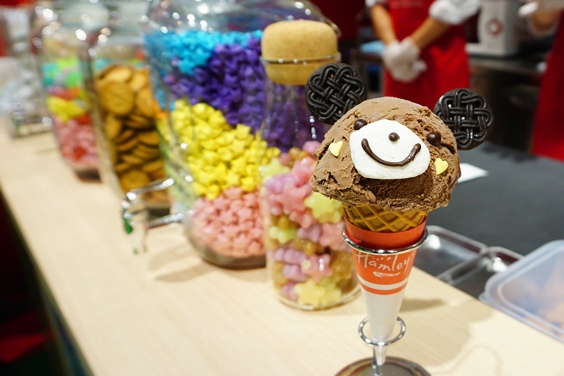 If you are looking for an opportunity to relax for a few minutes, why not stop at a cafe? I had a "Forest Animal Ice Cream"! Yum♪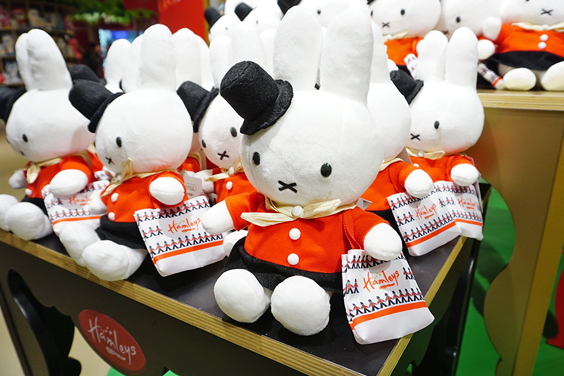 These stuffed limited edition Miffy toys are only available in Hamleys!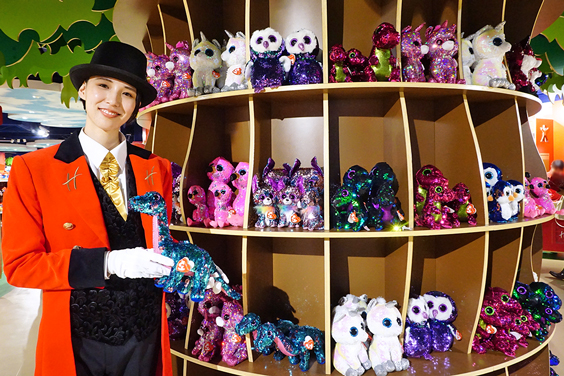 Enjoy a wonderful experience during your visit!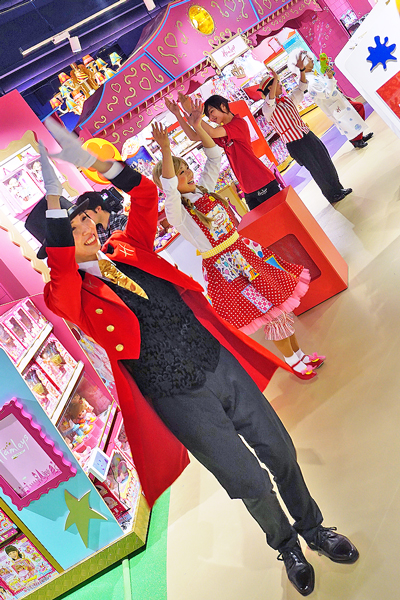 A sense of tension starts builds up while you wait for the entertainers' parade! They appear at random times, which keeps shoppers on their toes! There is also merchandise that adults can enjoy, such as magic kits and puzzles! Have you had the chance to check-out the latest toy releases? If not, make sure to stop-by! You are guaranteed to have a fantastic time! (Editorial Dept.: Gon)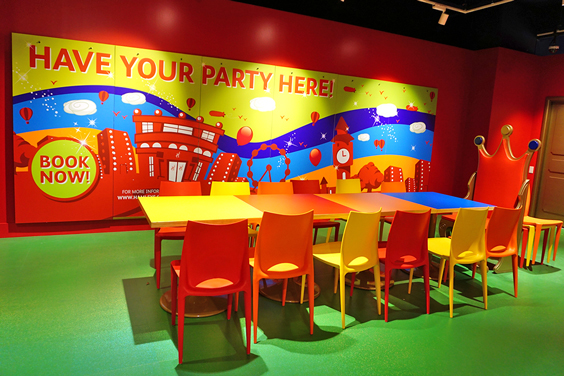 The "Party Room" is available for hire!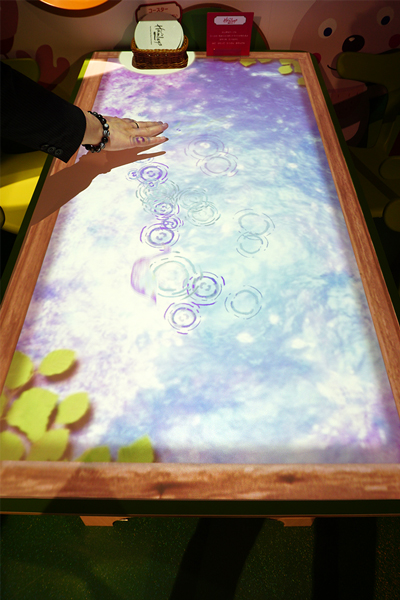 Amazing images are projected on this table using production mapping technology!
Hamleys Canal City Hakata Store
- Address:
"Canal City OPA"B1, 1-2-22 Sumiyoshi, Hakata-ku, Fukuoka-shi, Fukuoka-ken, JAPAN
(* Store closed since March 31, 2022)
- Official website:
https://www.hamleys.jp/
- Twitter:
@HamleysJp
- Facebook:
@hamleys.jp
- Instagram:
@hamleys.japan
* All information correct as of November 2018. There are occasions when the layout of the store differs from the current.
Related Articles
External Links