The "asianbeat Fukuoka Matsuri 2019" is coming to Hanoi soon!

This year the event is part of the 10 year anniversary project for the friendship agreement between Fukuoka Prefecture and Hanoi!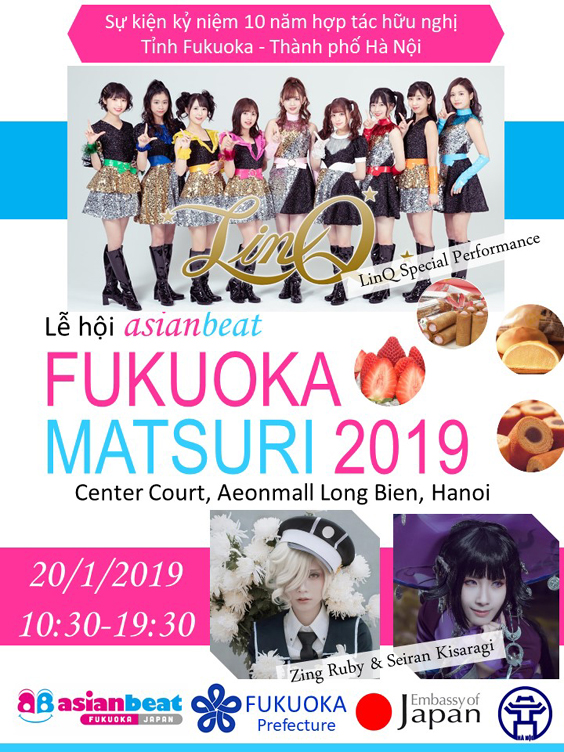 asianbeat is hosting an event almost every year since 2012 in Hanoi, Vietnam. This year the event "asianbeat Fukuoka Matsuri 2019" will be held on Sunday 20th January 2019, to celebrate 10 years of friendship between Fukuoka Prefecture and Hanoi! There are lots of exciting new activities at this year's event!
The new Kawaii Ambassadors will be announced! Who will take the crown?
The contestants who made it through the first round will be at the event, and two 2019 Vietnam asianbeat FACo Kawaii Ambassadors will be chosen on stage. Until now the results were announced online, but for the first time the new ambassadors will be announced at the event. Who knows what kind of drama there will be and who will be chosen? Find out at the event!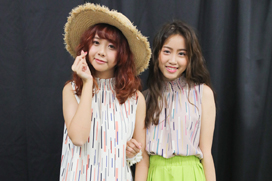 The 2018 Vietnam Kawaii Ambassadors Bui Thu Ha (left) and Nguyen Dieu Linh (right)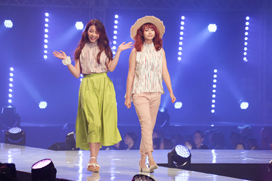 On the runway at Fukuoka Asia Collection 2018
Live performance by the idol group LinQ!
Now 8 years since their debut in 2011, the Fukuoka-Kyushu based idol group LinQ (pronounced Link) is active all over Japan! For the first time in 3 years, since they performed at the asianbeat Vietnam Momiji Matsuri 2015, LinQ will be back to perform live. Check out photos from their last performance
here
!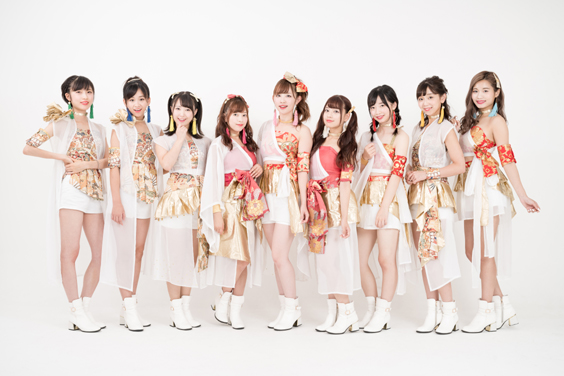 The members of LinQ
Presenting all the wonders of Fukuoka with lots to see!
The ever-popular cosplay contest and Japanese cultural experience corner will be back! There will also be lots more to do at the "asianbeat Fukuoka Matsuri 2019," including a new Fukuoka Tour Plan Contest with the winner receiving return flights to Fukuoka as a prize! Check out the event if you are nearby! Keep an eye out for our report of the day, which will be posted soon! (Dept. Editorial: Mofer)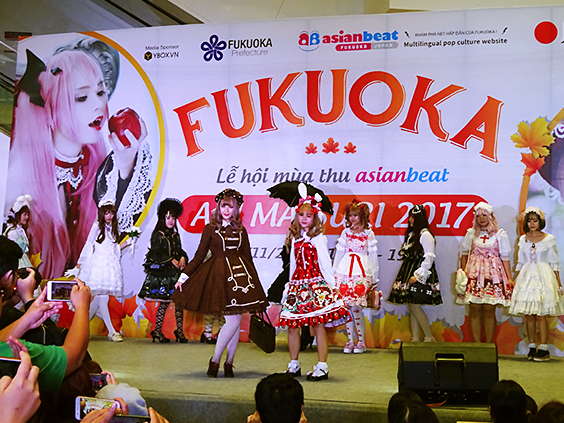 Lolita Fashion Show (from last year)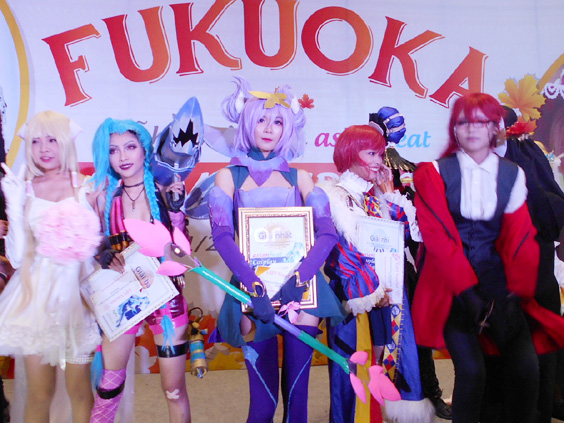 Cosplay Contest awards (from last year)
asianbeat Fukuoka Matsuri 2019
- Date: 10:30 – 19:30, Sunday 20 January 2019

- Venue: Center Court, AEON MALL Long Bien

- Entry: free

- Events:
[On stage]
Live performance by LinQ (a Fukuoka-based idol group), announcement of the 2019 Vietnam Kawaii Ambassadors, talk show with the 2018 Vietnam Kawaii Ambassadors, cosplay contest, Fukuoka Tour Plan Contest, and more!

[Booths]
asianbeat promotion, panel display showing 10 years of friendship between Hanoi and Fukuoka Prefecture, Fukuoka quiz rally, tasting of Fukuoka's famous confections, calligraphy experience, and much more.

- Organized by: asianbeat FUKUOKA, JAPAN, Fukuoka Prefecture

- Co-host: Embassy of Japan in Vietnam

Related Articles
External Links