The "二ノ国" (NINOKUNI) movie is finally set to hit Japanese cinemas on Friday 23rd August! There's so much to enjoy!

This dramatic story goes beyond the scope of a teen-fantasy genre!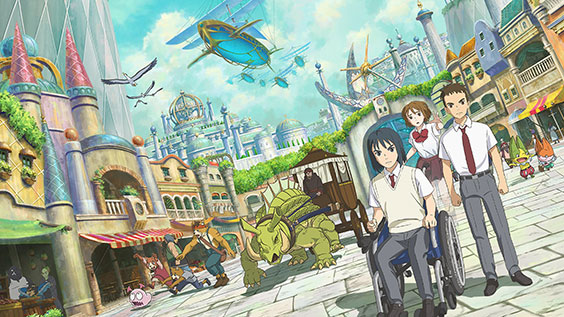 The much-anticipated movie adaptation of "二ノ国" (NINOKUNI), a popular title from the Fukuoka-based game company "Level-5," will finally hit Japanese cinemas on Friday 23rd August! Level-5 CEO Hino Akihiro was the executive producer for the piece. He also worked on the story and screenplay. The plot development is simply amazing! The film is set in the real world of "一ノ国" (ICHINOKUNI), which exists parallel to the magic realm of "二ノ国" (NINOKUNI). It depicts the conflicts that arise between three childhood friends over issues such as love and friendship. The ending has lots of twists and turns, so be prepared for some surprises! The film is classified as a "teen-fantasy," but the story is full of drama and examines the courage that the protagonist musters up in order to face impossible decisions head on. The movie's tagline "Inochi wo Erabe. (lit.: Choose life) really matches the serious quality of the plot!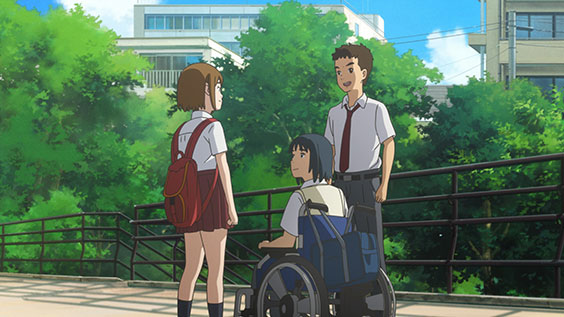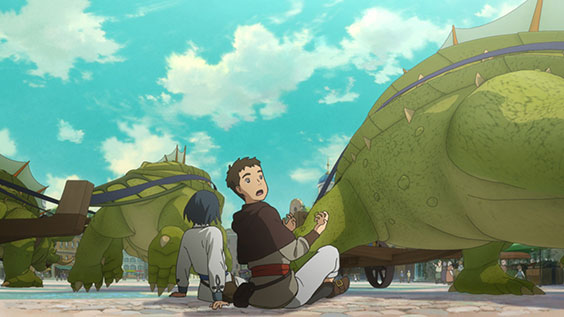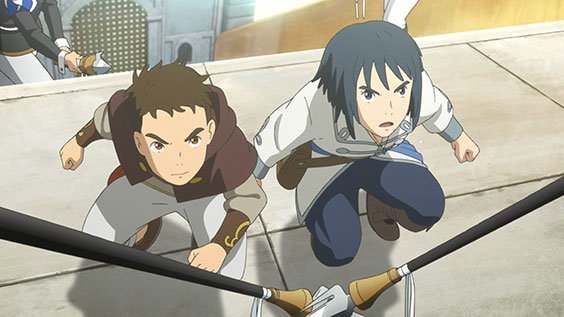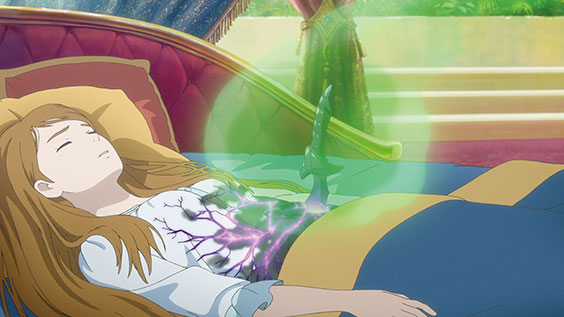 The story was bought to life by director Momose Yoshiyuki, who helped draw the keyframe for "おもひでぽろぽろ" (Only Yesterday) scene, and incredible music by Joe Hisaishi, who is known for his wonderful film scores and compositions. And that is not all... The cast features a stellar line-up of top quality voice artists! The one of a kind Yamazaki Kento makes his voice acting debut in the film and is absolutely perfect for the role! A number of famous veteran voice artists, such as Miyano Mamoru, Yamadera Koichi, and Kaji Yuki, also star!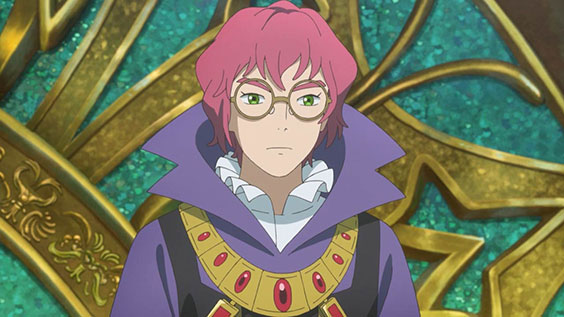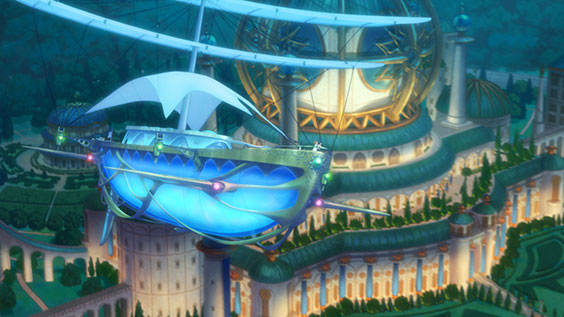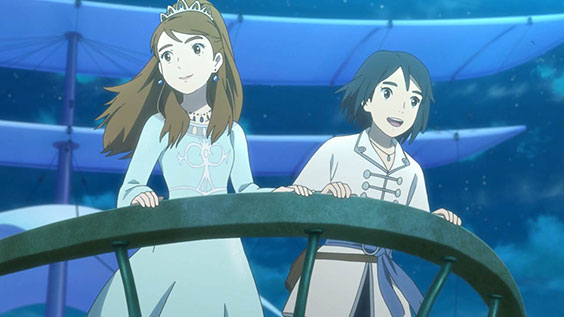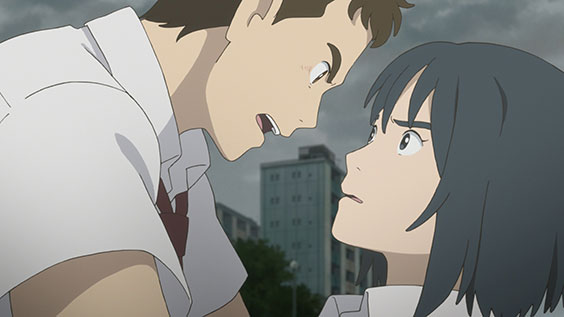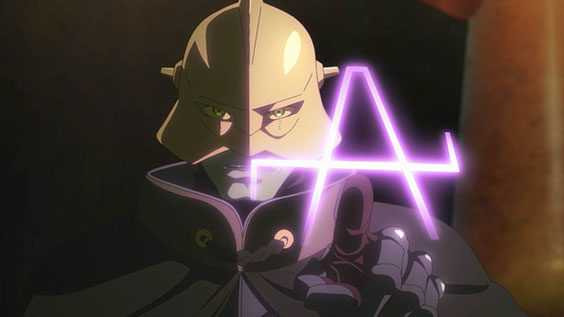 You suddenly hear Suda Keina's vocals just as the film comes to a close. It is really exciting to hear Suda's voice while you start to digest the movie. Suda is also known as a vocaloid producer, "balloon" and responsible for a number of awesome hits, such as "Charles!" There's lot of unforgettable moments in the film. Fans of subculture are in for a real treat! Make sure you don't miss it! Check it out at your nearest cinema! (Editorial Dept.: nika)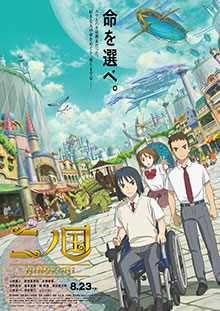 "二ノ国" (NINOKUNI)
■Executive producer / story / screenplay by: 日野晃博 (Hino Akihiro)
■Director: 百瀬義行 (Momose Yoshiyuki)
■Music: 久石譲 (Hisaishi Joe)
■Voice Actors: 山﨑賢人 (Yamazaki Kento), 新田真剣佑 (Arata Mackenyu), 永野芽郁 (Nagano Mei), 宮野真守 (Miyano Mamoru), 坂本真綾 (Sakamoto Maaya), 梶裕貴 (Kaji Yuki), 津田健次郎 (Tsuda Kenjiro), 山寺宏一 (Yamadera Koichi), 伊武雅刀 (Ibu Masatoh), ムロツヨシ (Muro Tsuyoshi)
■Theme song: 須田景凪 (Suda Keina) "MOIL"
■Screened at: UNITED CINEMAS CANAL CITY 13, T・ JOY HAKATA, UNITED CINEMAS FUKUOKA MOMOCHI, and cinemas around nation.
■Official Website:
http://wwws.warnerbros.co.jp/ninokunijp/
■Distributed by: Warner Bros. Pictures
External Links