Go Nagai's Mazinger Series in Shojo Anime Remake

Go Nagai's Mazinger Series in Shojo Anime Remake – January 2014 Broadcast Date
Go Nagai's Mazinger Z, Great Mazinger and UFO Robot Grendizer are being remade as an anime series, slated for a January 2014 release.
However there is one surprise, the show's characters will be undergo a cute transformation. Yes, it's going to be a Shojo series.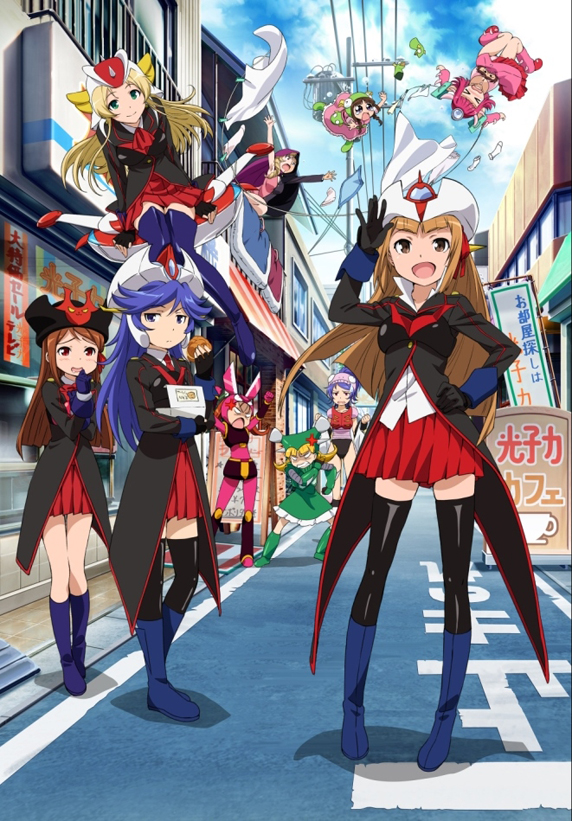 The show's Japanese title will be Robot Girls Z and feature three heroines voiced by the voice actresses Mariko Honda, Inori Minase and Kazusa Aranami.
Before the January release Toei Video has opened a public site featuring mini episodes viewable from July 30.
The original Mazinger Z series will see the 40th anniversary of its original broadcast this year in December making 2012 an anniversary year. Up until now various 40th anniversary products and events have been produced to celebrate but this latest news has fans taken aback.
The series will be broadcast on the Toei Channel. The mini series is available on the series' Official site, Nico Nico Video and YouTube.

▲ Official Promotion Video
Official HP :
http://www.robot-girlsz.com