The Mexican Kawaii Ambassador, Daniela Gives us a Tea Party Report!(2/7)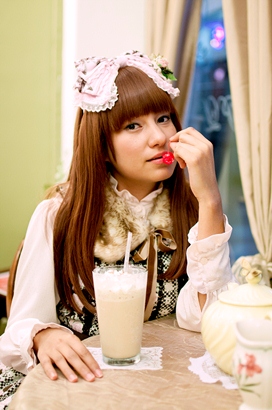 [A message from Daniela]
Hello everyone!
My name is Daniela Michel. I am from Mexico and I love Lolita Fashion. Along with A.S.Kitsune and CreamyRuby, I am also a Kawaii Ambassador appointed by the Japan Lolita Association.
I've been working hard to promote Lolita in Mexico and Latin America through my site
"My Lolita Style"
. Now I am very happy to have receive an invitation from asianbeat to spread more of the culture of this fashion.