CyberConnect2's first self-published video game for celebrating the 25th anniversary - "Fuga: Melodies of Steel" - to be released on 29th July (Thu)!

The theme of the first "Trilogy of Vengeance": War x Revenge x Kemono!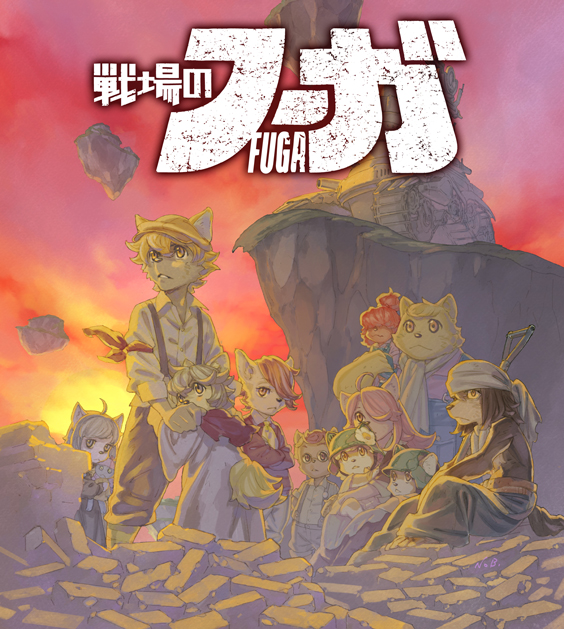 Best known for creating action game series such as NARUTO "ULTIMATE NINJA" and ".hack", the Fukuoka-based video game company CyberConnect2 is finally releasing its first self-published video game "Fuga: Melodies of Steel" (digital distribution)! It will be available in Japanese, English, French, Italian, Spanish, Traditional and Simplified Chinese, and will be adding Korean and German in November 2021!
"Fuga: Melodies of Steel" (the first part of the "Trilogy of Vengeance") is a simulation RPG developed and published by CyberConnect2, with the theme of "war, revenge, and kemono". Despite the cute characters of "Caninu / Inuhito" and "Felineko / Nekohito", the story is on the contrary, as these children ride huge tanks to rescue their families after their village was destroyed by the enemies. What is the fate of these children who have been involved in the war?! It is certainly going to give you so much emotions with its plot full of hope and despair!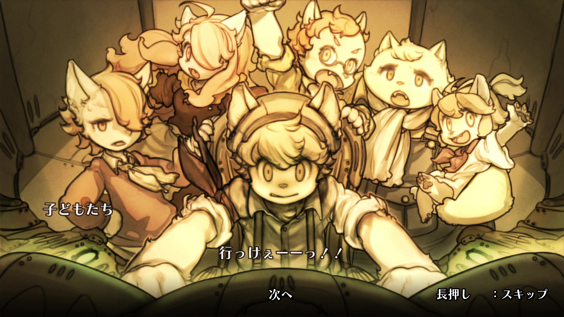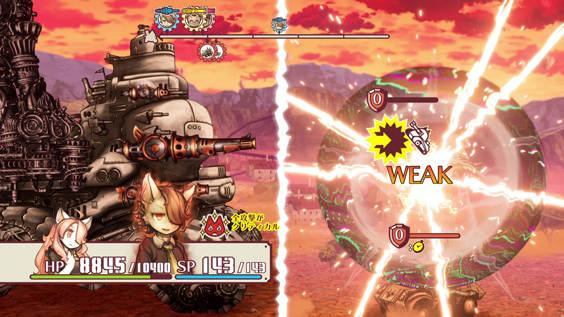 12 children heading to the battlefield, being placed in 3 types of barbettes and attack the enemies with their best weapons.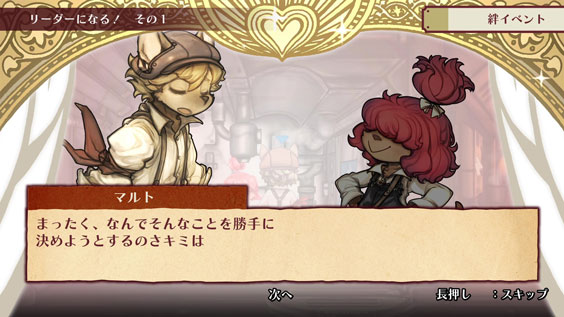 The children that live in the tanks bond with each other and sometimes explore the ruins to get treasure.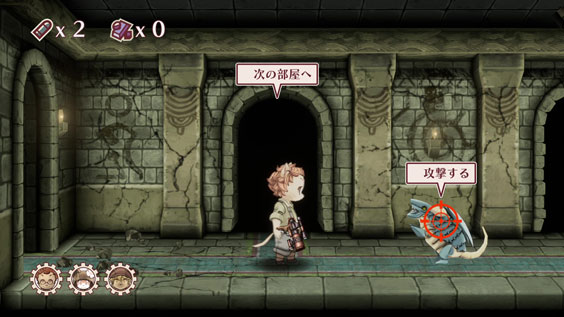 When the ultimate weapon "Soul Cannon" that feeds on "life" is found in the gigantic tank, the Taranis, they board... Whose life is to be sacrificed? The enemy's or teammate's...?! The ending of the story changes depending on what the player prioritizes or sacrifices. "Fuga: Melodies of Steel" is a deep story consisting of 12 chapters. Check the official website to find out more! >>
HERE
! (Editorial Dept.: Nika)
You can now watch the manga video on the official YouTube channel - the prologue "Hajimari no Hi" (lit.: The Beginning Day) and the spinoff "G-sen jou no Fuga" (Fuga on the G Line) [25 episodes in total]♪
INFORMATION
"Fuga: Melodies of Steel"
- Platforms: PlayStation®4, PlayStation®5, Nintendo Switch, Steam, Epic Games Store, Xbox One, Xbox Series X|S
- Languages: Japanese, English, French, Spanish, Italian, Traditional Chinese, Simplified Chinese (* Korean and German will be available in November 2021)
- Player: 1
- Official Website (Japanese / English):
https://www.cc2.co.jp/fuga/en/
- Twitter:
@Fuga_CC2_en
---
CyberConnect2 Co., Ltd.
- Official Website:
https://www.cc2.co.jp/
- Matsuyama Hiroshi CEO Twitter:
@PIROSHI_CC2
- Facebook:
@CyberConnect2.EN
- Instagram:
@cyberconnect2
- YouTube:
@cc2channel
Related Articles