Introducing Hosoda Mamoru's new movie "BELLE" (Ryū to Sobakasu no Hime)! Belle's singing is incredible!

A movie created by numerous talented people from all over the world and would make you think "Anime movies are amazing!"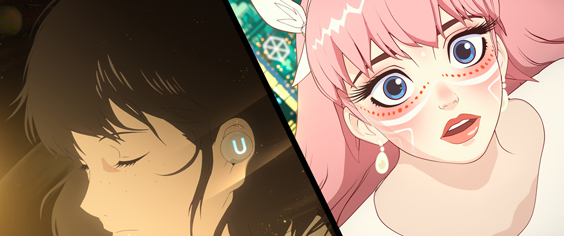 Introducing the movie "BELLE" (Japanese Title: Ryū to Sobakasu no Hime) that was released nationwide on 16th July (Friday)! Since "The Girl Who Leapt Through Time", Japanese anime director Hosoda Mamoru has created many masterpieces.

His latest movie is another story with a backdrop inspired by the internet since "Summer Wars", it is so beautiful and dynamic! The scene in which the protagonist in bright red flower dress brilliantly sings the main theme on a swaying giant whale in the virtual world is one of the best parts. When you are stunned and get lots of satisfaction, you realize that it is just the opening! How amazing!
The character of Belle was designed by Jin Kim, who worked on character designs for the movie "Frozen"!
The protagonist of the story is Suzu, a high school girl who couldn't sing her favorite song due to her mother's death, and whose only livelihood was to write songs. Invited by her best friend Hiro, she began to sing as "Belle" in the virtual world "U" on the Internet that gathers more than 5 billion people. The story depicts how she starts to deal with her worries towards both the real and virtual worlds as well as her growth, as she is attracting many attentions. The overwhelming graphics, cast, and music have made the movie so incredible, that I felt like my brain was overloaded and buggy...!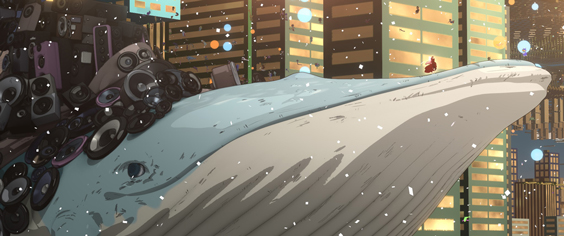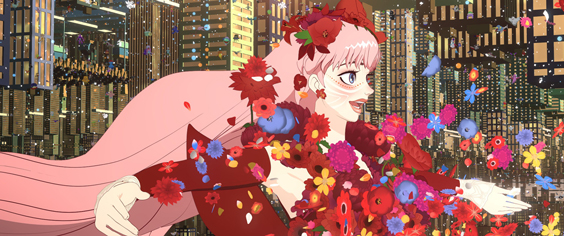 The theme song is made by a creative collective "millennium parade", led by Tsuneta Daiki from Japanese band "King Gnu"!
It is revealed that Hosoda's inspiration of this movie came from "Beauty and the Beast", which depicts the love story between a beauty and a lonely beast living in a castle. Both the characters of Belle (Nakamura Kaho), whose voice gives us goosebumps, and Dragon / Ryu (Satoh Takeru) are super cool!! On the other hand, whenever Hiro-chan (Ikuta Lilas, a.k.a. Ikura from YOASOBI), the girl with glasses who has a wicked tongue, and Hitokawamuitarō & Guttokoraemaru (Miyano Mamoru) appear, you would feel being cheered up! Created by numerous talented people from all over the world, this movie would make you think "Anime movies are amazing!" Let's watch it on the big screen! (Editorial Dept.: Nika)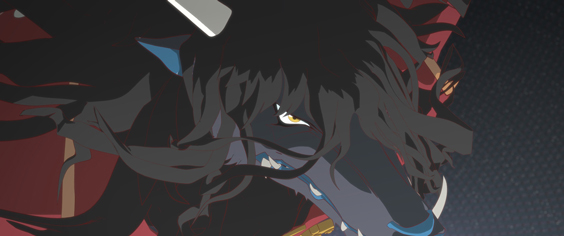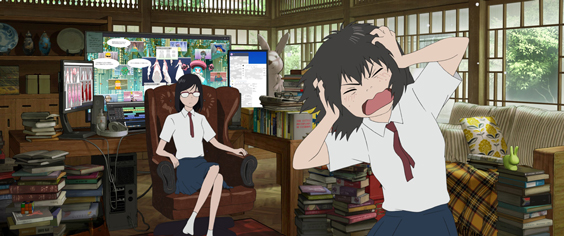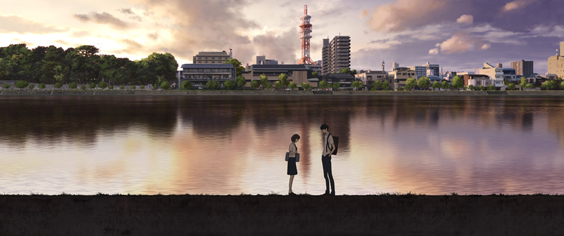 "BELLE" / "Ryū to Sobakasu no Hime"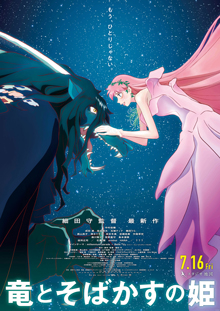 - Director / Screenplay / Original Story: Hosoda Mamoru
- Voice cast: Nakamura Kaho, Narita Ryo, Sometani Shota, Tamashiro Tina, Ikuta Lilas, Moriyama Ryoko, Shimizu Michiko, Sakamoto Fuyumi, Iwasaki Yoshimi, Nakao Sachiyo, Morikawa Toshiyuki, Miyano Mamoru, Shimamoto Sumi, Yakusho Koji, Ishiguro Ken, ermhoi, HANA, Satoh Takeru
- Main theme song: millennium parade × Belle "U"
- Planning and production: Studio Chizu
- Distributed by: TOHO Co.,Ltd.
- Official Website:
https://ryu-to-sobakasu-no-hime.jp/
- Twitter:
@studio_chizu
- Facebook:
@studiochizu
- Instagram:
@studio_chizu