[Fukuoka City] 櫛田神社 (Kushida Jinja)

Visit to pray for commercial prosperity and perpetual youth and longevity!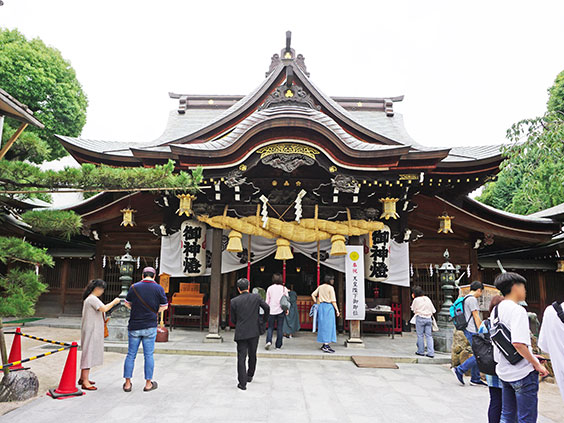 We visited the "Kushida Jinja" in Hakata. It is known as "O-Kushida-san" among local Hakata residents. The shrine, which is considered to ensure visitors commercial prosperity and perpetual youth and longevity, is in the city center. Despite it's location its precincts are very quiet. It has a lot of eye-catching and sacred spots, from the colorful zodiac board on the ceiling of the gate, to the "霊泉鶴の井戸" (lit: Reisen-tsuru's well), which is believed to provide water that bestows perpetual youth and longevity. Another attraction is the stone to test one's strength, "力石" (lit.: Power Stone). Countless sumo wrestlers have dedicated them! We were there during the "Hakata Gion Yamakasa festival." That meant that we got to see this year's kazariyama (decorative floats), which had just been put up, and sample "Gion manjū." These sweets are only available while the festival is going on, so our timing was perfect. We really got to enjoy the full festival experience at "O-Kushida-san!"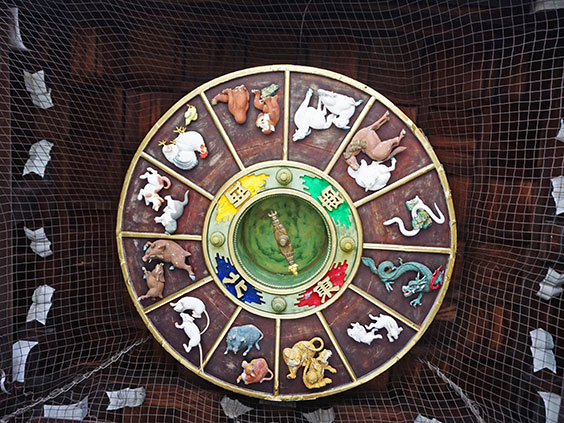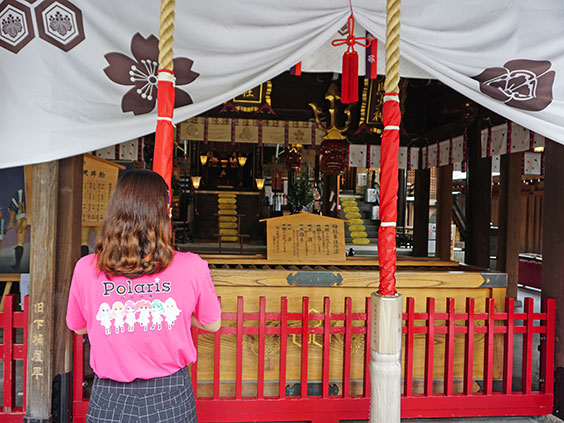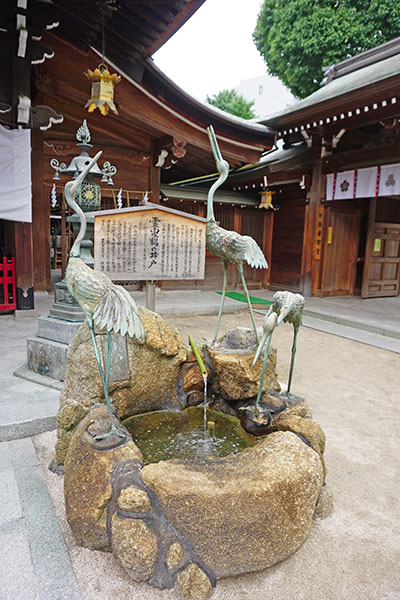 "霊泉鶴の井戸" (lit: Reisen-tsuru's well)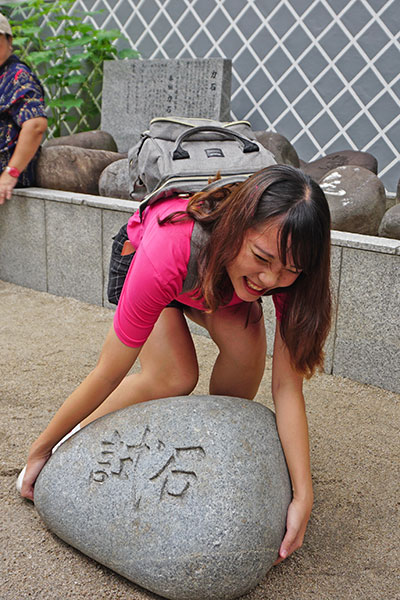 You will need all your strength to pick up the "Power Stone!"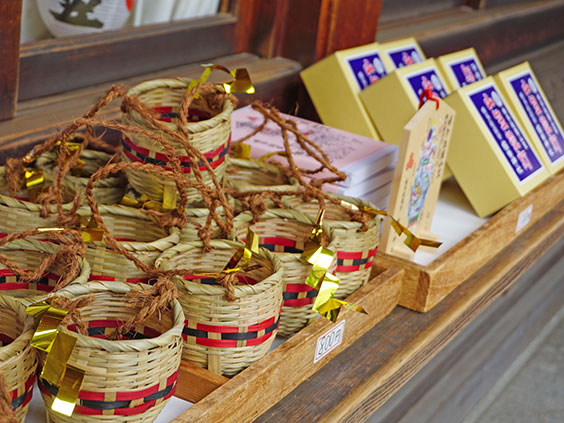 These are "てぼ" (Tebo), basket-shaped festival talismans used to ensure people's safety. They are used to carry sand that has been purified by the Yamakasa participants.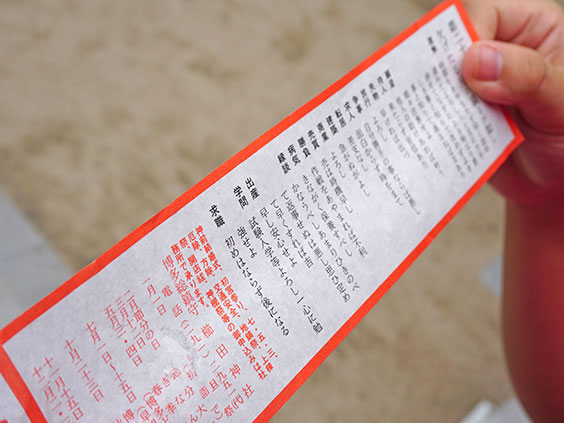 My fortune slip read "Good luck!"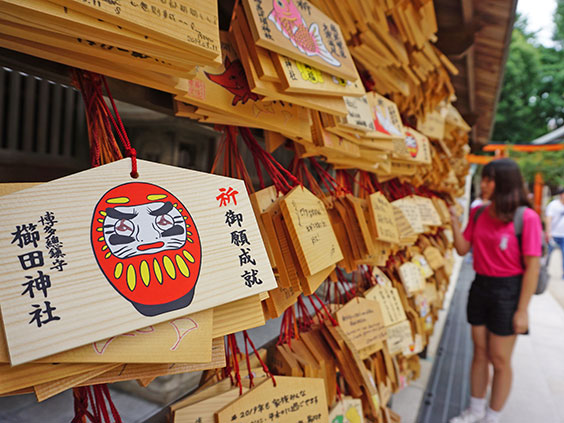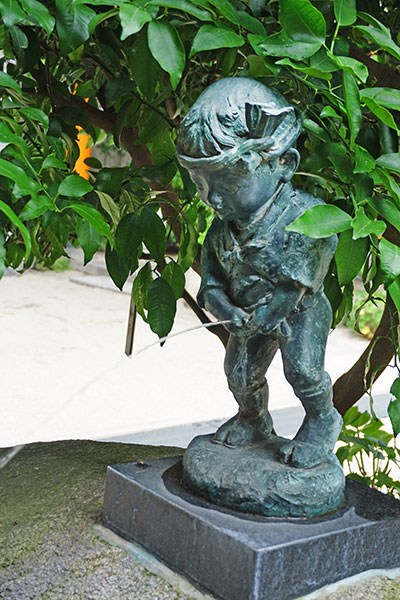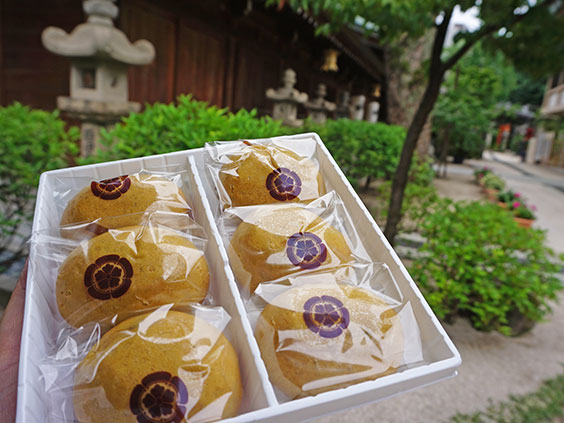 The Gion Manjū had a simple yet light and sweet flavor!

Shiki: I'm not from Japan, so I might not have prayed in the correct way. During my prayers I made sure to express my gratitude and show my respect to the gods. I don't know if my wishes will come true, but I found it very calming. It definitely helped sooth my soul♪
PROFILE | Shiki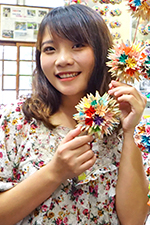 Hi! My name is Shiki! I am a member of the Vietnamese idol group called "POLARIS"! On this trip, I was able to visit some of the sightseeing spots that I included in the tour plan that I put together. It was so much fun! I hope that I can help bridge the gap between Japan and Vietnam in the future!
■Hobby: Manga, idols, and music
■Favorite Manga: "幽☆遊☆白書" (Yu Yu Hakusho), "ガラスの仮面" (Glass Mask), "美少女戦士セーラームーン" (Pretty Guardian Sailor Moon)
■Favorite Japanese Idols: ももいろクローバーZ (Momoiro Clover Z), Hey! Say! JUMP
■Reasons I fell in love with Japan: I was kind of obsessed with "Yu Yu Hakusho" when I was in junior high school! I really wanted to meet 冨樫義博 (Togashi Yoshihiro) san, the manga artists who created "Yu Yu Hakusho." I started studying Japanese really hard with that in mind. I then went to study in Japan! It might not be much of a surprise for you, but I did not get the chance to meet him (lol)!
---
POLARIS★ポラリス
A six piece idol group based in Hanoi City, Vietnam. The members are Shiki, Rei, Rin, Hikari, Chiju, and Ryo. Their goal is not to be number one, but they are working hard to bring people joy, smiles, and energy.
■Official Website:
https://www.polaris.3www.co.jp/
■Facebook:
https://www.facebook.com/polaris.idolgroup/
Related Articles
External Links