[Yanagawa City] 柳川藩主立花邸 御花 (YANAGAWA TACHIBANA-TEI OHANA)

The Japanese gardens and Hinamatsuri (Doll's/Girls' Day) decorations are simply delightful!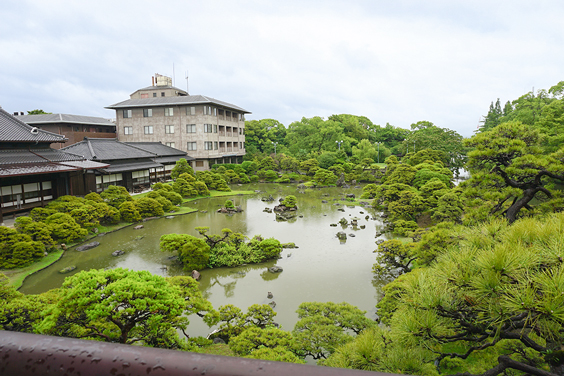 Have you heard of "YANAGAWA TACHIBANA-TEI OHANA"? It's the name of a residence that belonged to the Tachibana Family, the feudal lords of the Yanagawa clan during the Edo period. The villa's main hall offers a wonderful view of the pond in the center of the garden and surrounding 280 pine trees. Taking in the beautiful scenery will make you feel like time is moving at a slower pace. There is a wonderful, magical quality in the air. Its custom in Yanagawa to decorate the local area with "sagemon" (hanging spherical ornaments) during Hinamatsuri (Doll's/Girls' Day). The ornaments are put up to pray for the health and growth of young girls. They might be a common sight in Yanagawa when Hinamatsuri comes round, but the "sagemon" on display in OHANA are particularly eye-catching! Shiki was so impressed by the delightful the doll, spherical, and rabbit-shaped decorations!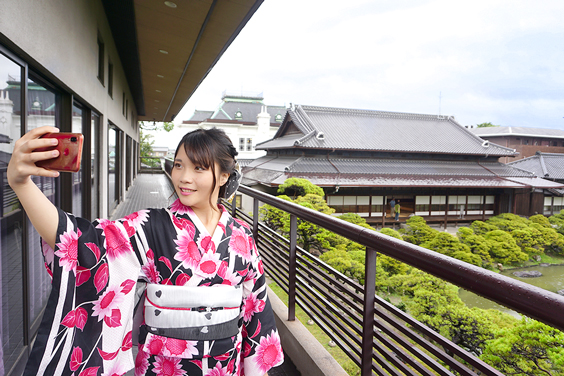 Here is Shiki taking a selfie. The second floor offers a beautiful, panoramic view of the pond and garden!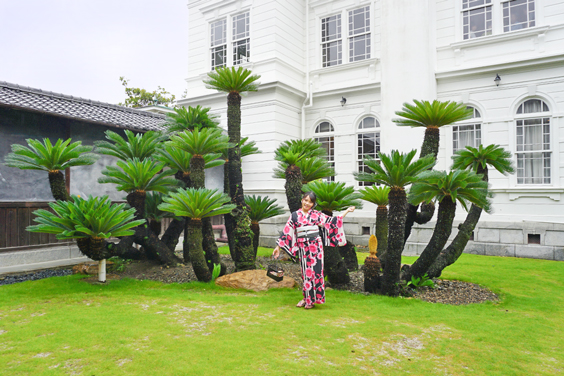 These Sago palms have been growing in these grounds since the Edo Period. The tree trunks are so huge. It's almost unbelievable!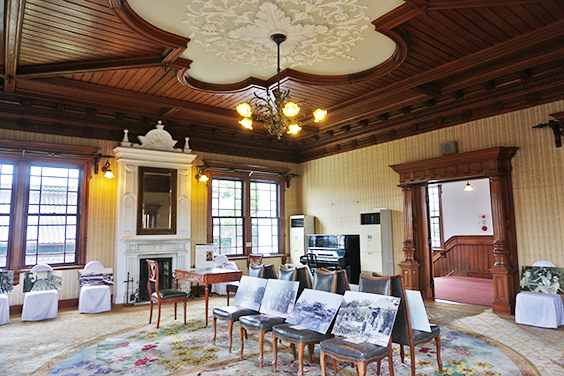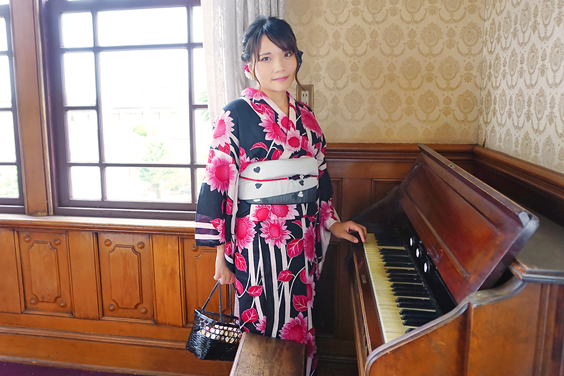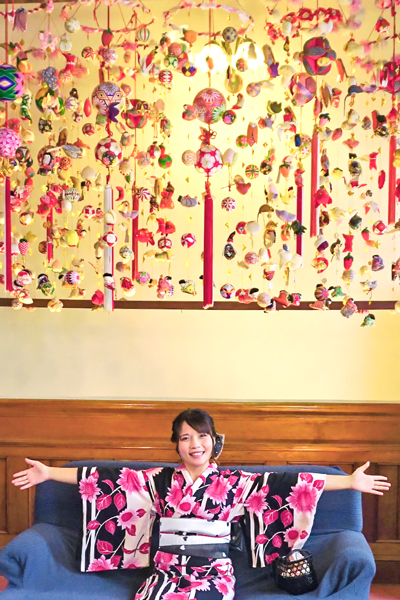 Here is a photograph of Shiki surrounded by gorgeous "sagemon." These ornaments are used to pray for the happiness of young girls. It was a really fun, happy experience for Shiki!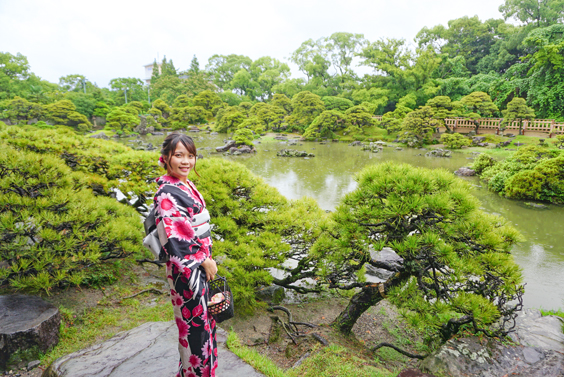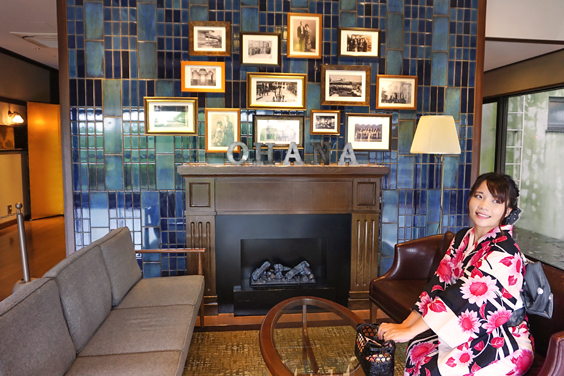 Shiki: Walking through a building that has so much history and tradition while wearing a yukata made me feel like a princess from a bygone era. The view of the river from the second floor is stunning. OHANA is just so beautiful. It's hard to put it into words!
柳川藩主立花邸 御花 (YANAGAWA TACHIBANA-TEI OHANA)
PROFILE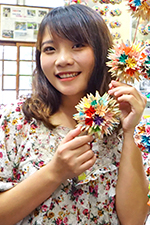 Hi! My name is Shiki! I am a member of the Vietnamese idol group called "POLARIS"! On this trip, I was able to visit some of the sightseeing spots that I included in the tour plan that I put together. It was so much fun! I hope that I can help bridge the gap between Japan and Vietnam in the future!
■Hobby: Manga, idol, and music
Suggestion: Manga, idols, and music
■Favorite Manga: "幽☆遊☆白書" (Yu Yu Hakusho), "ガラスの仮面" (Glass Mask), "美少女戦士セーラームーン" (Pretty Guardian Sailor Moon)
■Favorite Japanese Idols: ももいろクローバーZ (Momoiro Clover Z), Hey! Say! JUMP
■Reasons I fell in love with Japan: I was kind of obsessed with "Yu Yu Hakusho" when I was in junior high school! I really wanted to meet 冨樫義博 (Togashi Yoshihiro) san, the manga artists who created "Yu Yu Hakusho." I started studying Japanese really hard with that in mind. I then went to study in Japan! It might not be much of a surprise for you, but I did not get the chance to meet him (lol)!
---
POLARIS★ポラリス
A six piece idol group based in Hanoi City, Vietnam. The members are Shiki, Rei, Rin, Hikari, Chiju, and Ryo. Their goal is not to be number one, but they are working hard to bring people joy, smiles, and energy.
■Official Website:
https://www.polaris.3www.co.jp/
■Facebook:
https://www.facebook.com/polaris.idolgroup/
Related Articles