Restaurant Nina (Russian food)(1/3)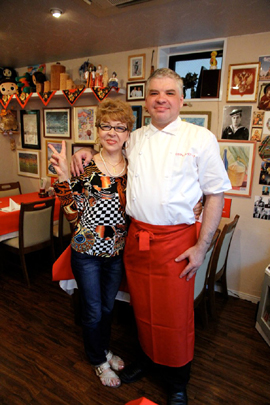 Run by Russian husband and wife team Sergey and Nina. Sergey is an expert martial artist and even in the restaurant he occasionally shows off a fraction of his strength by bending spoons or lifting chairs one-handed. The interior of the restaurant is packed with Russian handicrafts, but amongst them you might also spot photos of some of the famous people who have stopped by for a meal, such as Hawks baseball player Nobuhiko Matsunaka and singer Tokiko Kato. The food is no-nonsense home-cooking.

PRESENTS
All the info. on asianbeat's present campaign!